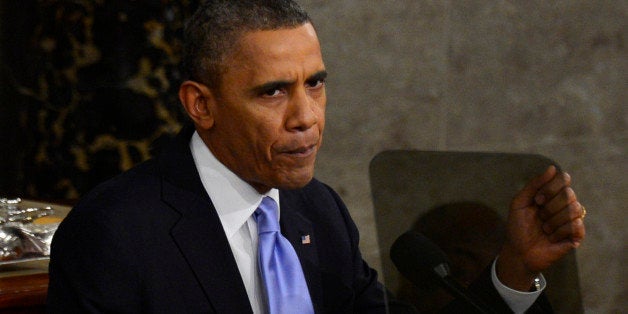 Last week, President Obama laid out his agenda to address inequities that have plagued our nation for generations. He told us that he would use his executive power where he could and when he could to help close the gap in access to education, economic opportunity health care and more. But he also made it clear that he alone cannot resolve the inequity in our system. President Obama called on the American public to take action in their communities and create real change. For the NAACP, this change begins with protecting and expanding the right to vote.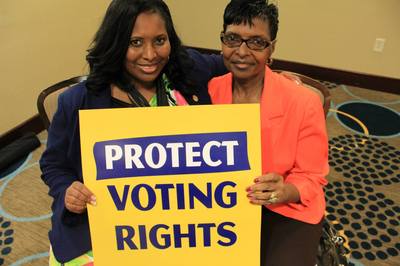 Voting is fundamental to our great American Democracy and the most powerful tool we have in our advocacy work to enact change. From access to quality, affordable healthcare to universal pre-k, voting is the tool with which we guard our livelihoods. However, over the last several years, we have seen new barriers -- intentional and unintentional -- that are impeding our ability to cast an unfettered ballot.
In some parts of the country, state laws cutting early voting opportunities and implementing misguided voter purges have deterred citizens from the ballot box. In other regions, poor election administration has left people standing in line for hours in order to vote.
Nationwide, voting rights protections suffered a significant setback with the Supreme Court's decision to invalidate a key portion of the Voting Rights Act in Shelby County v. Holder. Immediately after the decision, the floodgates holding back discriminatory voting laws were officially open. Within hours, officials in Mississippi and South Carolina announced they would be moving forward with previously delayed discriminatory voting laws. In Texas, the 2012 gerrymandered district map that was thrown out for discrimination, along with a strict voter identification law, were immediately accepted as law. In Pasadena, Texas, a new amendment will change how districts are allocated in the city. This move could impact Pasadena's communities of color, particularly Hispanics and Latinos, in future elections.
Localities in Georgia are also a part of the fray. The city of Athens considered closing nearly half of its 24 polling places. Morgan County closed about a third of its polling places and considered placing one at a local police station. Augusta, however, considered moving elections all together--to the summer months when the city's black turnout has typically been lower.
Shortly after the 2013 State of the Union Address, President Obama commissioned a bipartisan group of election experts and officials to address key election issues plaguing our states before, on, and after Election Day. Final recommendations, released last week, ranged from expanding online voter registration to improving access to polls and setting standards across the state for new voting technology.
To reaffirm the right to vote we must help states implement the recommendation of the election commission.
President Obama made it clear in the State of the Union Address that our democracy must be centered on principles of one person, one vote. As the president reaffirms his commitment to expand access to voting rights and we continue to work state by state to expand elections, we must also continue to push Congress for passage of a modernized Voting Rights Act.
A bipartisan bill, the Voting Rights Amendment Act of 2014, has already been introduced. While there are several provisions needed to strengthen the bill, it provides a starting point for us to ensure that voting rights remain protected for all Americans. And in the weeks ahead, we must urge Congress not only strengthen but also pass the Voting Rights Amendment Act.
As President Obama reminded us, our democracy is dependent on our willingness to act. Let us heed his call and join the movement to protect and expand our Democracy.
Jotaka L. Eaddy is the Senior Advisor to the President and CEO and Senior Director of Voting Rights for the NAACP. For additional Updates please follow @JotakaEaddy and visit www.naacp.org.
Popular in the Community