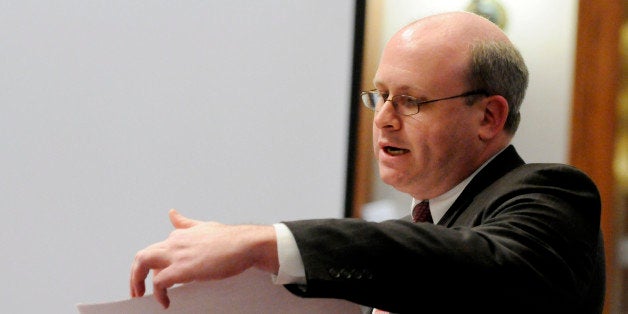 WASHINGTON -- The general counsel for Democratic presidential candidate Hillary Clinton's campaign is heading up three high-profile lawsuits against Republican-backed voting restrictions in what is shaping up to be a perfect political and legal storm leading up to the 2016 election.
The attorney, Marc Elias, is involved in lawsuits challenging measures passed in Ohio, Virginia and Wisconsin, arguing that laws cutting back early voting, restricting registration and requiring photo identification to vote, among other measures, disproportionately impact racial minorities.
Conservatives have argued such measures protect against voter fraud, and have called the lawsuits a political effort to energize Democratic voters. The financial involvement of the billionaire liberal philanthropist George Soros, who is supporting the suits, has only incensed them further.
There are high stakes to the lawsuits, as the Supreme Court displayed a certain skepticism about federal voting rights legislation when it struck down a key section of the landmark Voting Rights Act in 2013. That provision had required states and localities with a history of voting discrimination to first clear any changes to their voting laws with the federal government or in federal court. The VRA still bars voting procedures that discriminate against racial minorities, but the strength of that section hasn't been tested since the court's controversial decision two years ago.
So, while the politics of Elias' cases have attracted most of the attention -- Clinton recently decried measures supported by Republican governors, like fellow presidential hopeful Scott Walker of Wisconsin -- there is an equivalent amount of intrigue on the legal side. Some of the provisions targeted in the lawsuits, like Wisconsin's voter identification law, have already been challenged, while others, like Virginia's photo ID law, haven't yet seen the inside of a courtroom.
An election law expert, who asked not to be identified so as to speak freely about the voting rights litigation, questioned what Elias believed he could accomplish with the suits, as they challenge some restrictions, like Wisconsin's voter ID law, that voting rights advocates like the ACLU weren't able to stop last year.
"There's a question about the incremental good that this would do -- what would these suits bring now over and above litigation that's already taken place?" the expert asked. "In order to win you need to actually prove harm, and that's tough."
The expert did suggest that Elias and his colleagues may have the resources to gather more or different evidence in a way that hasn't been done in previous cases, to distinguish their suits from others that have come before them concerning the same restrictive measures.
Elias defended the suits in a conversation with The Huffington Post, pointing out that in Wisconsin, a host of other provisions beyond the voter ID law are targeted, including cutbacks to the number of early voting days, new proof-of-residency requirements and absentee-ballot distribution restrictions. The lawsuit also challenges Wisconsin's requirement that early voting can only take place at the county clerk's office, meaning voters in larger counties, who are more likely to be minorities, are on uneven footing compared to voters in less populous ones.
"The truth is most of the provisions we're challenging have never been challenged before," Elias said. "These are not exclusively or even primarily lawsuits about just photo ID. It's an easy shorthand for people to fall into, but that actually isn't true."
Republicans immediately characterized the suits against Ohio, Virginia and Wisconsin as political stunts. Critics of this characterization have suggested Elias' high-profile clients might be distracting from the lawsuits' value to affected voters.
"People should be evaluating the merits of these cases on their own, and that's harder to do when one of the attorneys is so very prominent," the elections expert said. "These days there are lots of risks to any voting rights suit of any high prominence."
But Dale Ho, the director of the ACLU's Voting Rights Project, said these cases would be scrutinized regardless of the attorneys behind them. After the ACLU sued over Wisconsin's voter ID measure, the measure was initially blocked by a federal district court judge who found that approximately 300,000 Wisconsin voters lacked an acceptable form of photo identification. That decision was then reversed by the 7th U.S. Circuit Court of Appeals, and was not taken up by the Supreme Court, letting the law go into effect for 2014's midterm elections. (The ACLU is still challenging the range of IDs that are permissible under the law.)
"Whenever new lawsuits are filed under new legal theories, or challenge laws that haven't been challenged before, it always engenders a conversation about these issues," Ho said. "The federal courts are not always as sympathetic or as understanding on these issues as we would like them to be, or as we think the law requires them to be. ... Every advocate who is working on these issues has to figure out what the appropriate balance is between trying to defend voting rights and trying to minimize risk."
Voting rights shouldn't be seen as an exclusively Democratic cause, despite Elias' involvement, Ho added.
"My sincere hope is that people don't walk away from this thinking that just because certain lawyers are involved with this issue that only one side stands to benefit," he said. "We welcome anyone who stands up to these suppressive voting measures, but at the same time, we think it's important that people not view this as a partisan issue."
Elias' suit is also taking a somewhat different approach than previous litigation over Ohio's voting laws. The new suit, for example, says that an April settlement reached between the ACLU and the state didn't go far enough to counter the effects of new cutbacks to early voting and other restrictions. While Ohio agreed to restore one day of Sunday voting and add some weekday evening hours, it did not bring back the state's now-eliminated "Golden Week," when Ohioans could register and vote in one day.
Virginia's photo identification law is also the subject of a suit, as is its policy about restoring voting rights for nonviolent felons. The law, which was passed in 2013 and signed by then-Gov. Robert McDonnell (R), was in effect for the midterm election last year. Elias is representing the Democratic Party of Virginia and African-American and Latino Democrats in the suit.
"The 2014 data is instructive, but the harm to voters will be greater in a presidential cycle just because you have a larger electorate and also a different composition," he said.
It's unclear if and when Elias' suits will end up before a judge, as the three states have yet to respond.
Before You Go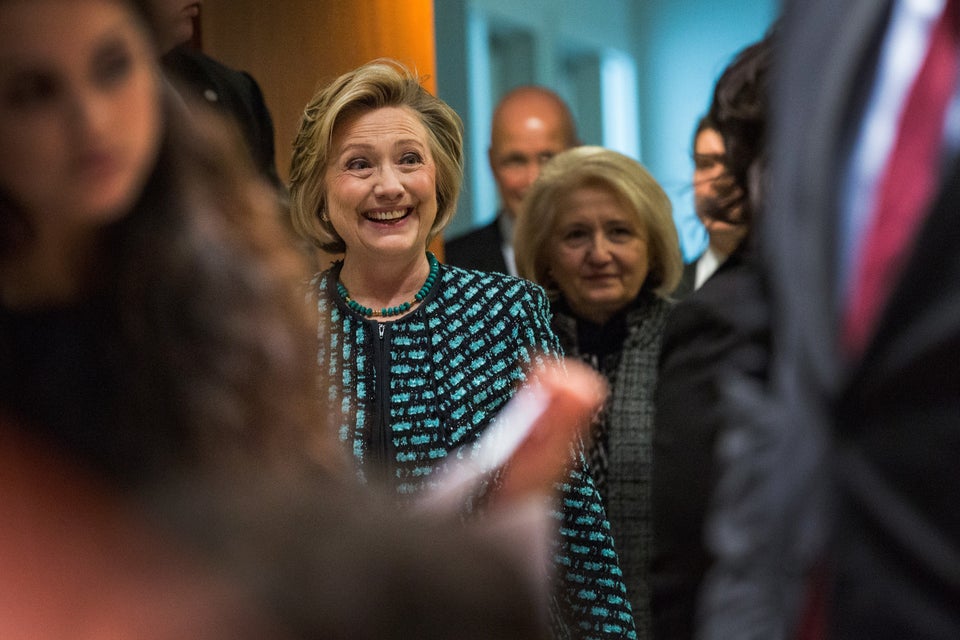 Hillary Clinton
Popular in the Community