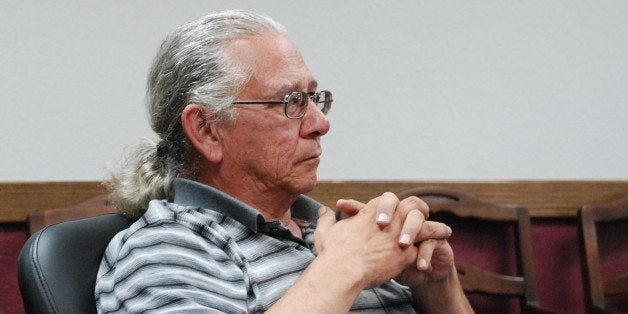 WASHINGTON -- Native Americans and Alaska Natives have overcome voting barriers that prevented them from casting ballots two decades after the Indian Citizenship Act of 1924 and subjected them to literacy tests into the 1970s.
But some still have to travel more than 100 miles to vote -- a hardship that voting rights advocates said should be addressed by the federal government.
The Justice Department responded to that demand last week with a proposal to require states or counties with tribal lands to locate at least one polling place where the local tribal government wants it. The measure also would require states to provide tribal polling places with the same level of technology, including voting machines, available elsewhere in the state.
Attorney General Loretta Lynch said Congress should approve the changes because "significant and unnecessary barriers" still exist for American Indians and Alaska Natives.
Current U.S. law doesn't specify the location of polling places, as a DOJ report noted, so it's often up to local jurisdictions to designate how many polling places to set up during elections and where to place them.
While states like Minnesota have responded favorably to requests for satellite polling sites for Native Americans to shorten the distance voters would have to travel, more conservative states with larger native populations, including South Dakota and Montana, have seen frequent litigation over voting access.
The Justice Department's proposal "would be great, a lot of it is stuff we've had to fight election by election, county by county to get in the past," said Greg Lembrich, a legal adviser to Four Directions, a nonprofit civil rights group that has filed numerous voting rights lawsuits in those states over the last decade. He called the prospect of Congress taking up the DOJ's legislation "a dream come true for voting rights advocates."
In 2013, the Supreme Court invalidated provisions at the heart of the Voting Rights Act, requiring that certain jurisdictions with a history of voting discrimination pre-clear any changes to their election procedures by the federal government or in federal court. Since then, advocates for native voting access have relied on Section 2 of the Voting Rights Act, which bans voting discrimination based on race, color or membership in certain minority language groups.
Voting rights advocates still want Congress to restore sections of the Voting Rights Act regarding pre-clearance. But because a patch for the act appears unlikely in the Republican-controlled Congress, Lembrich said he doesn't expect the DOJ proposal on native voting rights to reach the Senate or House floor anytime soon.
"it's hard for me to get too excited, at this point, because it would be so good, and it makes so much sense, so it's hard to imagine Congress even considering it," Lembrich said. "Not to be cynical, but just to be realistic."
Mike Danylak, the press secretary for Sen. John Barrosso (R-Wyo.), chairman of the Senate Indian Affairs Committee, told The Huffington Post the committee "is aware of the Department of Justice's proposal and is reviewing it." Sen. John Tester (D-Mont.), vice chairman of that committee, is also reviewing the Justice Department's proposal, said press secretary Dave Kuntz.
"Senator Tester will introduce his own legislation next month to protect and increase access to the polls for all folks in Indian Country," Kuntz wrote in an email to HuffPost.
The National Congress of American Indians and other native groups said lawsuits by groups like Four Directions over satellite polling sites, and other litigation over the translation of voting materials into Alaska Native languages, helped spur the Justice Department proposal. DOJ said the legislation was "long overdue."
In a lawsuit Four Directions filed against South Dakota's Shannon County, voters on the Pine Ridge reservation reached a settlement last year that gives the tribe absentee-voting satellite offices through 2018, and a promise to open more offices that can be used as polling places on reservations. Counties have complained that establishing polling places on reservations would take away funds from other needs.
"We don't want to have to file a new lawsuit every two years or every four years," Lembrich said. "We don't want to get it for this election and be back where we were. We want permanent relief from the problem and we want a court order or something we can enforce four, eight, 10 years down the road, so we're not fighting the battle every time an election is coming. Part of the problem is there hasn't been a federal law, especially in the last two years since the Supreme Court's Voting Rights Act decision, that we could point to."
Lembrich highlighted South Dakota's Buffalo County, which declined to open an early voting site in Fort Thompson (population 1,400), on the Crow Creek Sioux Reservation in 2014. If reservation residents wanted to vote before Election Day, they had to travel 26 miles to Gann Valley (population 14), the nation's smallest county seat.
"Sometimes you'll have a situation where, by far, the center of population in a county will be in the reservation, but the county seat will be a much smaller town," Lembrich said. "What we've gone back and forth on is that it makes a lot more sense for the early voting to be in Fort Thompson, for at least a few days a week, or at a satellite location."
There are high stakes to these fights, since Native Americans can sometimes tip the balance in close races. Former Democratic Sen. Tim Johnson (S.D.) retained his seat in 2002 by roughly 500 votes after 92 percent of the approximately 3,000 votes cast on the Pine Ridge reservation went his way. Similarly, Montana Sen. Jon Tester's (D) 2006 and 2012 victories have been attributed to the native vote.
Yet the challenge that long travel poses for voting access is reflected in turnout rates. In Montana, voter turnout on reservations typically falls by about 30 percent, though local tribal elections -- with polling places that are more accessible to native voters -- often see turnout rates above 70 percent.
Though there's an obvious partisan angle to the issue of voting access -- a majority of Native Americans typically vote for Democrats -- that doesn't mean that Democratic office holders have been receptive to efforts to establish satellite polling places. Montana's Democratic Secretary of State Linda McCulloch, for instance, was the defendant in a recent federal voting rights lawsuit. The plaintiffs -- Northern Cheyenne tribal member Mark Wandering Medicine, along with 11 other Native Americans -- alleged McCulloch and other officials violated sections of the Voting Rights Act when they refused to set up satellite voting offices on reservations before the November 2012 election. As In These Times detailed, reservation residents would have to travel more than 100 miles round trip to vote.
Evidence presented during the trial demonstrated that Native Americans on the Montana reservations traveled, on average, two to three times farther than non-native white residents to get to a county courthouse. The native voters also were two to three times more likely not to have a vehicle for the trip, were less likely to have money for gas, and had a poverty rate at least 2.5 times that of whites.
The case was settled out of court last June, with McCulloch agreeing to relocate county polling sites to the reservations for two days a week for a month ahead of the November election.
Voting rights advocates said they won't stop further litigation over voting access while waiting for Congress to act on the Justice Department proposal. O.J. Semans, Four Directions' co-director, told HuffPost "there's more coming."
"The face of discrimination is right there in front of us," Semans said. "There is no other reason for them not to do this, except for not wanting Native Indians to have equality."
Before You Go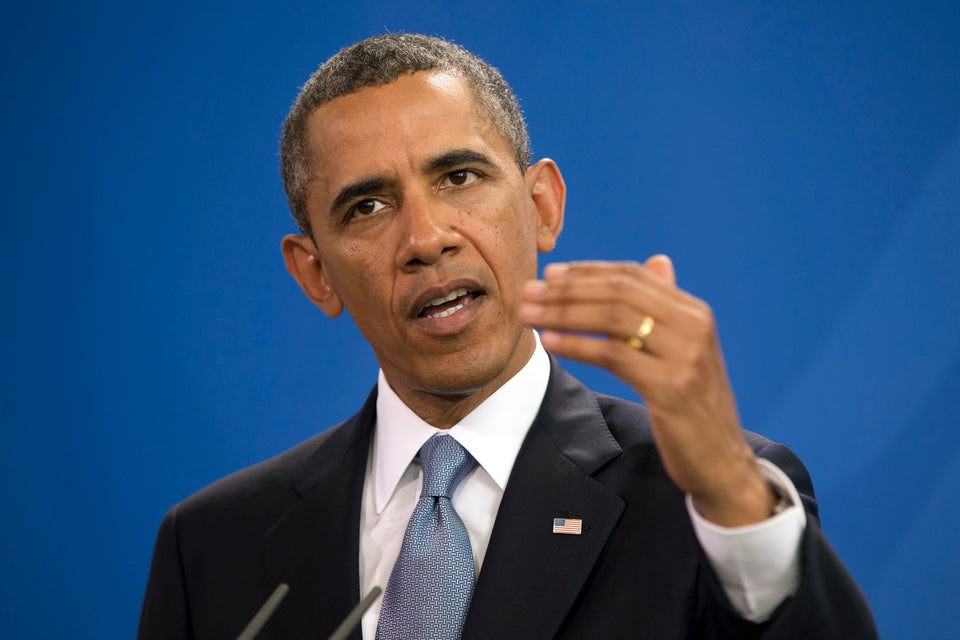 Politicians React To Voting Rights Act Ruling
Popular in the Community