The country was once again forced to grapple with issues of race and police brutality this week. But as conversations on the future of race relations continue, Voto Latino president and CEO Maria Teresa Kumar recently advised the media to take note on how these issues impact all Americans, including Latinos.
At the #ElectionVoices event, hosted by Twitter and HuffPost Latino Voices on Thursday, Kumar sat down with journalist Maria Hinojosa to explore the nuances of the Latino identity, the 2016 election and the importance of including Latinos in issues about race.
In a discussion about how the media fails to see the complexities of the Latino identity, Kumar gave the example of a New York Times article she read last year which had a survey about race relations in the U.S. She said the survey in the article only surveyed African-Americans and Whites, and soon after she also discovered it wasn't the first time a survey left out Latinos and other minority groups like Native Americans and Asian Americans.
"Why is that a problem? That's a problem because Latinos are the second largest group of Americans," Kumar said, and later added that leaving Latinos and other minorities out means not getting the full picture of where all Americans stand. "If you don't know what Americans feel that means you cannot actually create policies, you cannot actually create programming, you cannot actually solve and try to understand big issues."
Since Eric Garner we had had five young Latinos that had been killed by police officers in the same manner, that had not been covered, at all, in the media. The year before Eric Garner, there was a 13-year-old [Latino] kid in Santa Rosa, California, that was killed in broad daylight because he had a toy gun that was misconstrued for being a real weapon. His middle school and the schools around it left [their] classrooms and marched in protest to city hall. They were greeted by SWAT teams pointing guns down at them. It didn't make national news. It was my hometown. These kids went to protest, not because Andy Lopez was the first one but they wanted to make sure he was the last one.
The Northern California sheriff's deputy who shot and killed Lopez in
2013 did not face charges for his death, and the media coverage of
police violence against Latinos hasn't seen much improvement.
Police in Reno, Nevada, shot and killed Raul Saavedra-Vargas, 24, on July
2, after he drove the wrong way on a one-way street, crashed into
a car and his vehicle veered into a crowd. His death is under investigation. Undercover officers shot Pedro Villanueva to death in Fullerton, California, on July 3. They had chased the 19-year-old while investigating an illegal
street racing event. Police opened fire on the moving
vehicle and Villanueva died at the scene. Officers in San Jose, California, shot and killed Anthony Nuñez, 18, who had grazed his head in an apparent suicide attempt on July 4. Police reports said officers shot him after he pointed his gun toward them.
In the wake of these tragedies, Kumar noted the media's role in segregating coverage depending on the topic or issue.
"I think the media does a great job of wanting to silo who we are as Americans," she said. "They're like, 'Oh, that's the immigrant issue, that's the African-American issue, that's the Asian issue.' No, it's us. And until we understand that we have a vested interest in all these different topics we can't actually come together with an American agenda."
Kumar added that the American agenda is currently a work in progress, as now there are people from all walks of life who are coming together for protests around LGBTQ issues, minimum wage, Black Lives Matter and more.
"We are living a historical moment, when Americans are saying 'we are going back into the streets because this is not the country that defines us and that we want to see,'" Kumar said. "There's something incredibly beautiful and special about that, but we're allowing [the media] to create our narratives instead of us taking charge of our narratives, of who we want to be as Americans in the next 100 years."
Watch Kumar discuss police violence against Latinos in the video above.
This piece has been updated with more information on the death of Latinos at the hands of police this week.
Support HuffPost
Every Voice Matters
Before You Go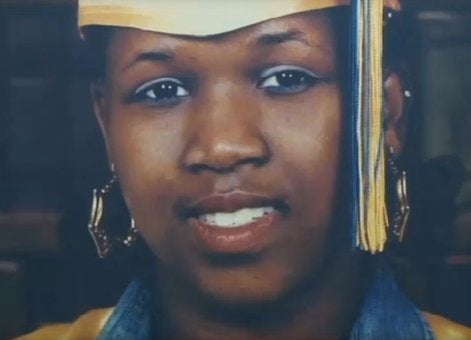 Black Women Killed In Police Encounters
Popular in the Community