 En un esfuerzo frenético por registrar a los votantes hispanos a tiempo para la elección de noviembre, los grupos de apoyo y los mismos partidos políticos, están implementando tácticas serias y divertidas.
Están sacando a las celebridades, saliendo a las calles y, en algunos casos, jugando juegos.
El mismo día que la Convención Nacional Democrática en Charlotte, N.C. se celebró, el Concejo Nacional de La Raza (NCLR) lanzó su regalo "presidencial".
Ellie Klerlein, directora adjunta de Digital Organizing (Organización Digital) para la NCLR, le dijo a HuffPost Voces que los regalos forman parte de un esfuerzo multifacético enfocado a atraer y motivar a los latinos.
"Vimos que en la elección de 2008 los latinos jugaron un papel fundamental en estados como Florida, Colorado, Nuevo México Y Nevada", escribió Klerlein en un correo electrónico. "Es crucial que los latinos salgan a votar en esta temporada electoral también y el NCLR está esforzándose para que nuestra comunidad esté representada en las urnas".
El juego permite que los jugadores elaboren una estrategia durante una campaña presidencial hasta llegar a la Casa Blanca. No menciona a ningún candidato en específico, pero sí incluye alusiones que son altamente relevantes a la elección en curso—y para los latinos. Una tarjeta dice: "Se percibe que cambias cortantemente tu postura sobre la inmigración. Tu contrincante suma un voto a Arizona y uno a Nuevo México".
Su co-creador, Regina Glocker, le dijo al HuffPost Voces que su intención era educar y motivar a los votantes.
"Vivo en una democracia, y creo que es patético que muy poca gente vota", dijo.
Las plataformas digitales son un componente cada vez más importante de fomentar el registro del voto por el NCLR, Rock the Vote, Voto Latino y otras organizaciones que se están acercando a la población latina en edad de votar que cada vez crece más rápido. Casi 22 millones de latinos son elegibles para votar, de acuerdo con el Centro Hispano Pew, pero menos de la mitad están registrados.
"El NCLR está registrando a votantes por medio de la página web www.nclr.org/register y ha instado a las redes internas a registrar amigos y familiares por medio de Mobilize to Vote Challenge (Reto Movilízate para Votar) en la página www.nclr.org/challenge", escribió Klerlein.
También esta semana, Voto Latino espera lanzar una aplicación para teléfonos inteligentes que ofrece información sobre los temas y los candidatos, los lugares donde se ubican las urnas para votar y boletas muestra, de acuerdo con el blog de Knight Digital Media Center's News Leadership 3.0.
También se han asociado con TurboVote, que utiliza una aplicación digital sencilla para registrar a los votantes por correo.
"Convertimos el proceso para votar en algo tan sencillo y divertido como rentar un DVD de Netflix", dice en su página web. "Te registras, y nosotros te informamos de todas las reglas y fechas límites e incluso te mandamos todas las formas que necesitas, así es que todo lo que tienes que hacer es firmarlas y dejarlas en el correo. Es sencillo. Es divertido. Es democracia, es genial".
"Eso es muy atractivo para los votantes jóvenes, debido a que comúnmente no salen a las urnas físicamente el día de las elecciones", Pamela Morejon, vice presidenta de medios digitales para Voto Latino, le dijo a News Leadership 3.0.
America Ferrera, del programa de televisión "Ugly Betty", es una embajadora del Voto Latino, y fomenta la importancia de votar. Se encontraba en Charlotte el miércoles a unas cuantas cuadras de donde se celebró la Convención Nacional Demócrata, como parte de un foro "Town Hall (Reunión Pública) " en donde participan cerca de 200 alumnos universitarios.
"Yo nací y crecí en este país. No soy menos estadounidense que cualquier otra persona en esta habitación", dijo. Pero agregó que también es latina, "y trabajo muy duro para que esa comunidad entienda como trabajar y las grandes posibilidades que existen en esa comunidad si participa".
Una coalición de grupos de apoyo incluyendo la Federación Hispana y la Liga de Ciudadanos Latinoamericanos Unidos (LULAC) unieron fuerzas en marzo con la meta de registrar a 2 millones de votantes a tiempo para la elección.
Hacerlo, según lo que el director ejecutivo Brent Wilkes le dijo a HuffPost Voces, requiere un trabajo más directo.
"Necesitas una buena campaña desde abajo", dijo. "Para que alguien vote requiere una conversación personal. No es algo que se puede hacer fácilmente con anuncios o el mercadeo masivo. Así es que estamos intentando crear conexiones individuales. Tenemos 22 estados distintos en donde nuestros miembros locales están ayudando a registrar a votantes y hablan sobre la importancia del voto".
Tanto republicanos como demócratas reconocen la importancia creciente del voto hispano, y la ventaja de acercarse a ellos digitalmente—en español e inglés. Latinos for Obama y Juntos con Romney mantienen páginas de Internet que son actualizadas constantemente así como páginas de Facebook. Ambas campañas publican en Twitter regularmente. Y la campañas llenan las bandejas de entrada con correos electrónicos que piden donativos, y algunas otros como los que fueron enviados el miércoles en la noche por Obama for America.
Hizo un llamado a los partidarios a votar y ofreció un hipervínculo que dirige a un sitio donde los votantes pueden registrarse:
"Comprométete a votar hoy y asegúrate que estés registrado. Corre la voz".
La importancia del voto alcanzó su punto culminante cuando el miércoles por la noche, Cristina Saralegui se subió al podio en la Convención Nacional Demócrata y exhortó a los latinos a registrase, y votar.
"Aquí, nosotros los latinos tenemos una voz muy poderosa", dijo la cubanoamericana, "pero sólo si la utilizamos".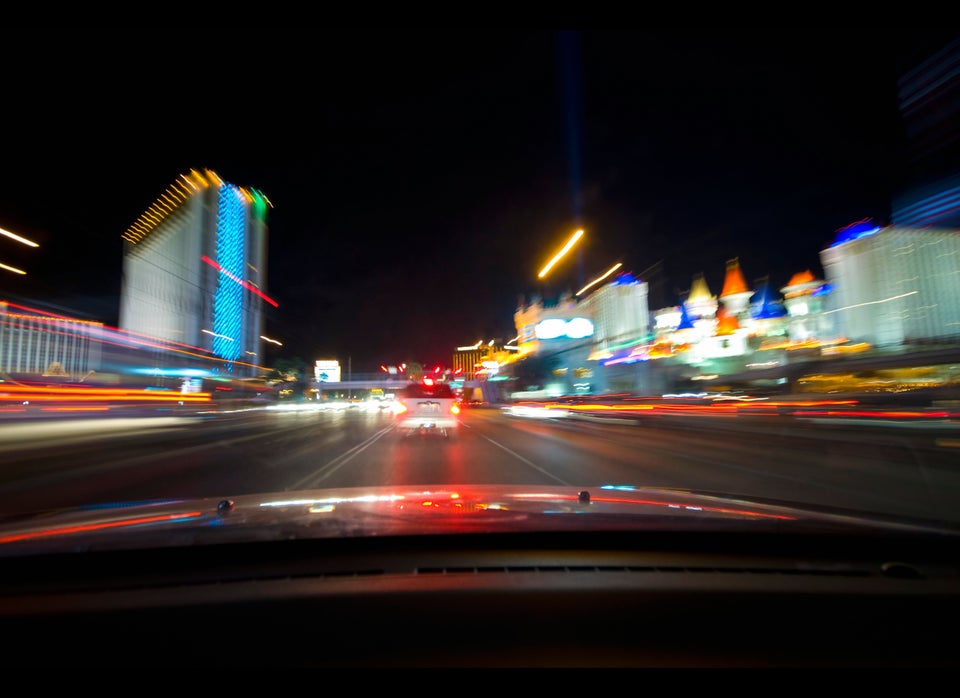 Las diez ciudades con más votantes latinos potenciales
Popular in the Community