One Washington, D.C. based art exhibit is adding perspective and a breath of fresh air to a topic that's often saturated with scientific jargon and data -- climate change.
"Voyage of Discovery," a five-month exhibit hosted by the American Association for the Advancement of Science, takes a broad look at climate change and explores how it has transformed the Earth. By providing an artistic interpretation of climate change and stripping away the data, visitors are transported to a shifting polar region that they are free to imagine on their own. The artwork includes a wide range of media, and features both individual and collaborative pieces by artists Michele Banks, Jessica Beels and Ellyn Weiss.
[Story continues below.]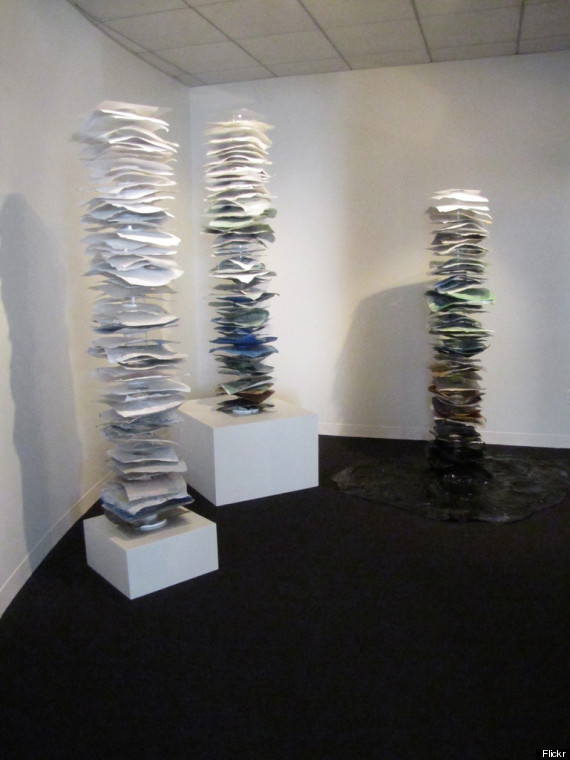 "Core, Drill, Spill" by Michele Banks, Jessica Beels and Elynn Weiss. (Photo by Michele Banks/Flickr Creative Commons)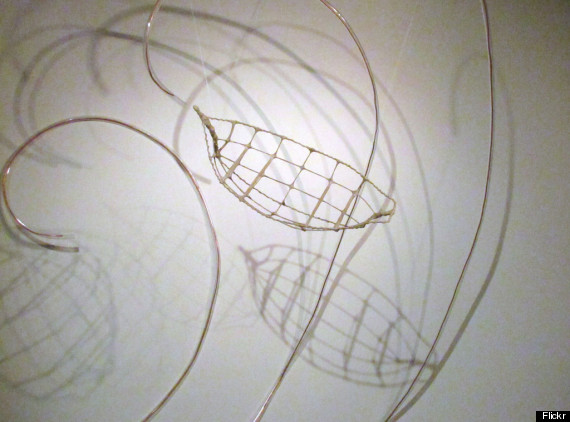 Detail of "In The Balance," mixed media by Jessica Beels. (Photo by Michele Banks/Flickr Creative Commons)
"[The pieces] reflect the artists' responses to the transformation of land and sea -- the melting of glaciers and the thawing of permafrost, the movement of previously unknown species and microbes into the region, the dramatic shift of the color of the land from white to green to black," says the AAAS website. "The artwork takes a broad view of these changes; the artists are deeply aware of the damage done by climate change, yet intrigued by the possibilities of what lies below the ice and snow."
The exhibit runs through May 31. Scroll below for a sampling of artwork on display at the exhibit.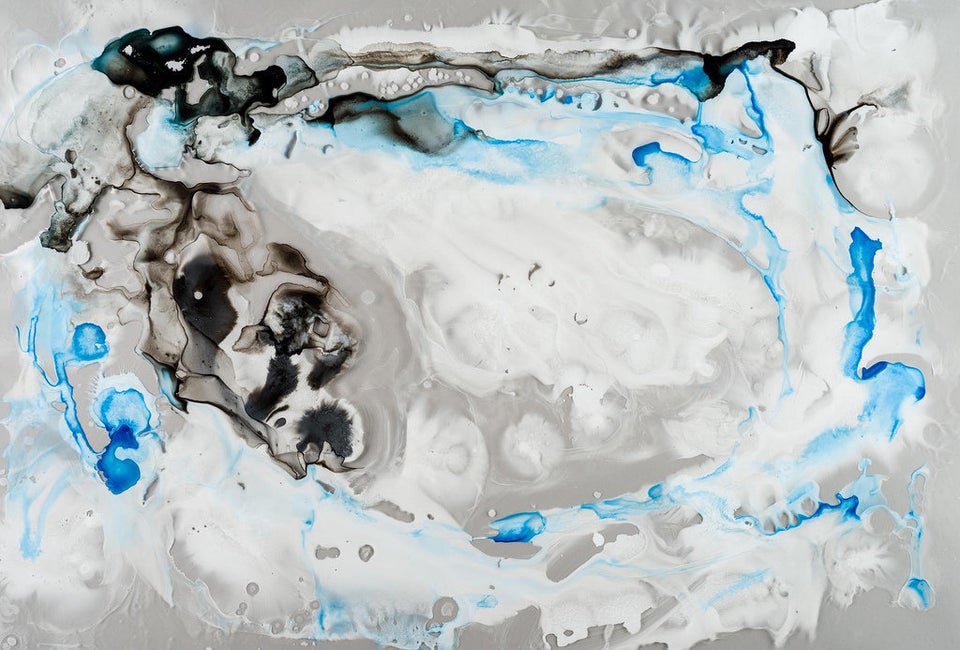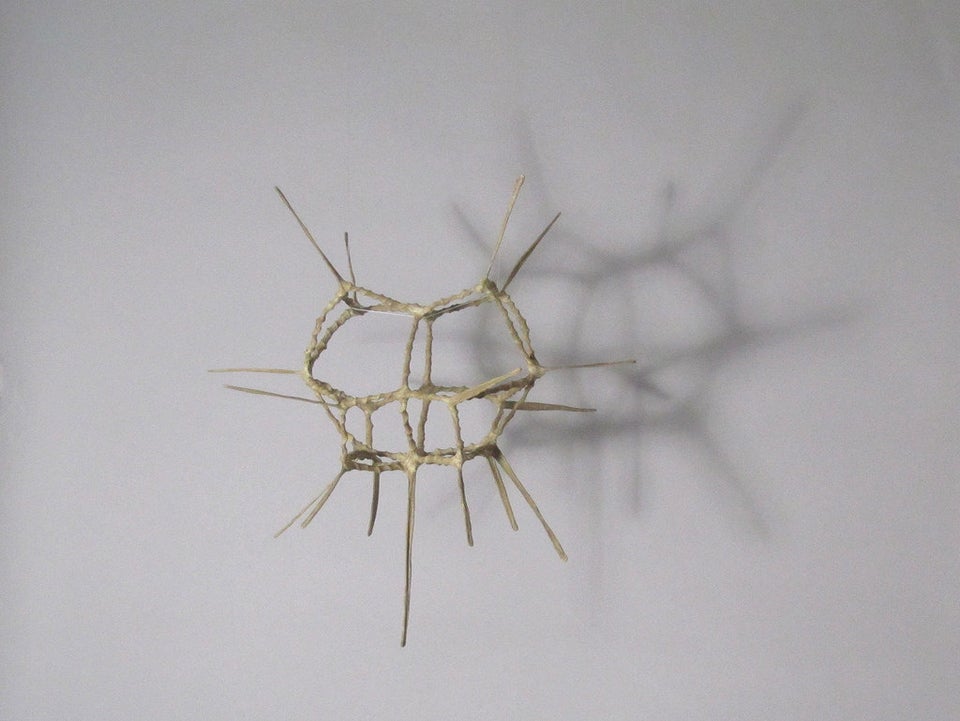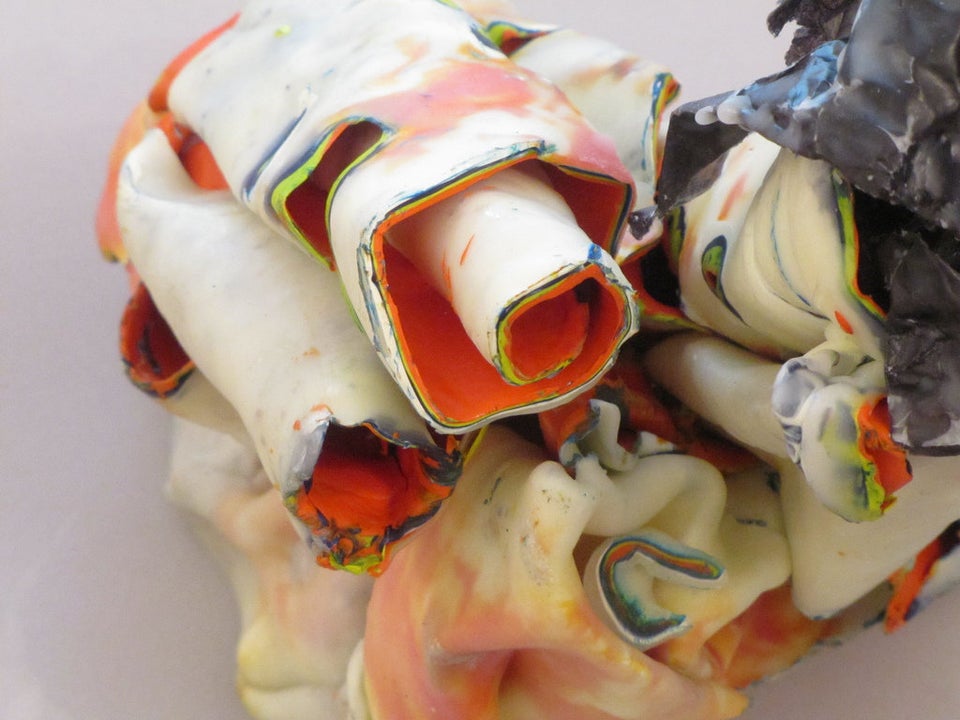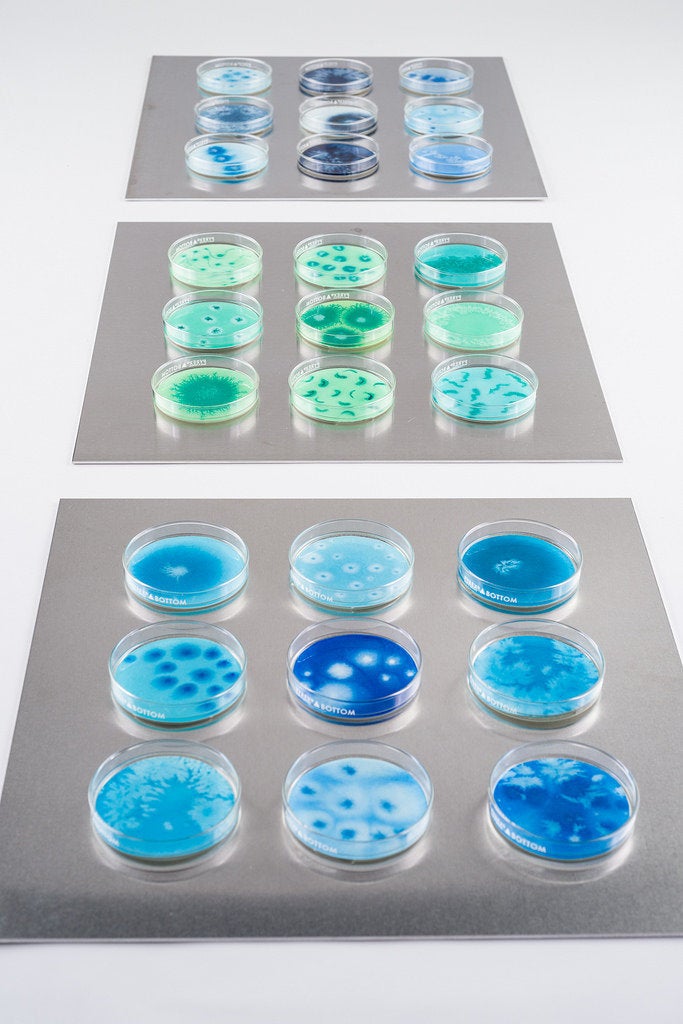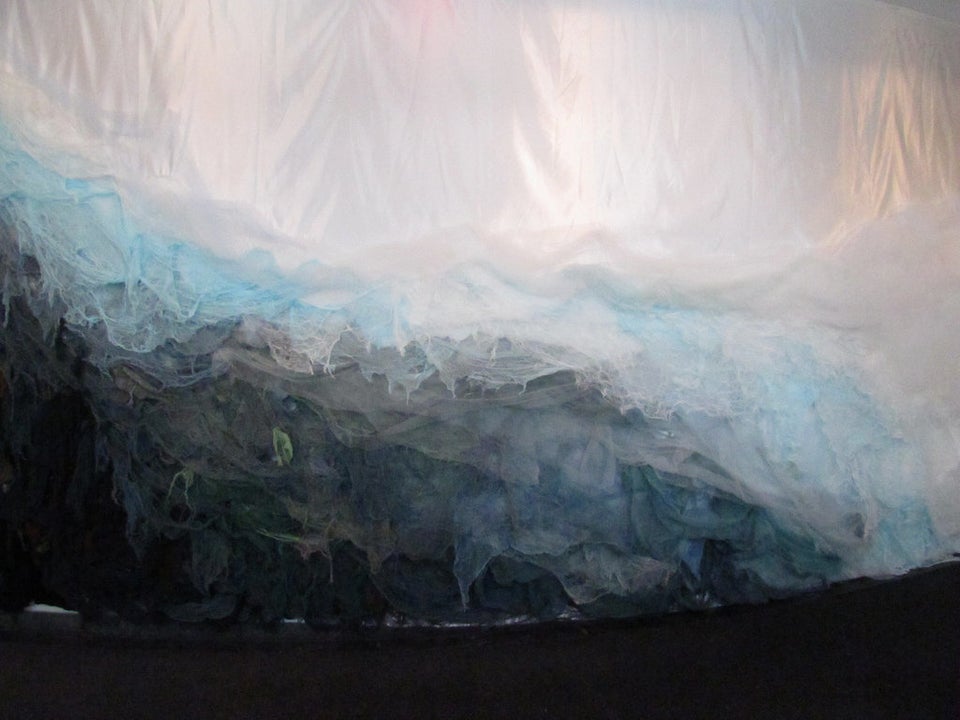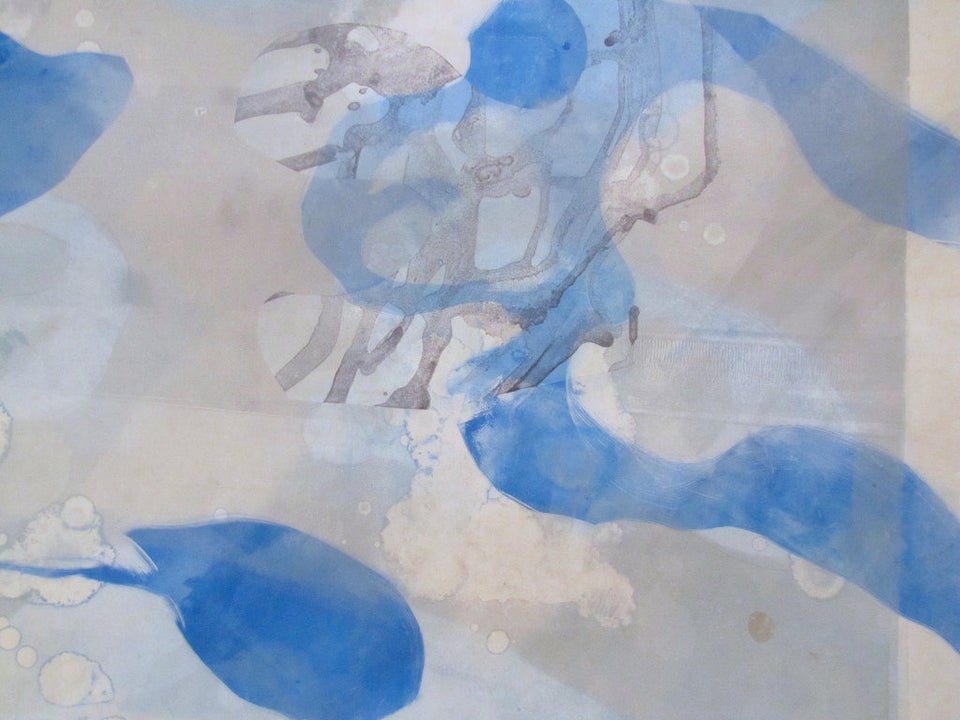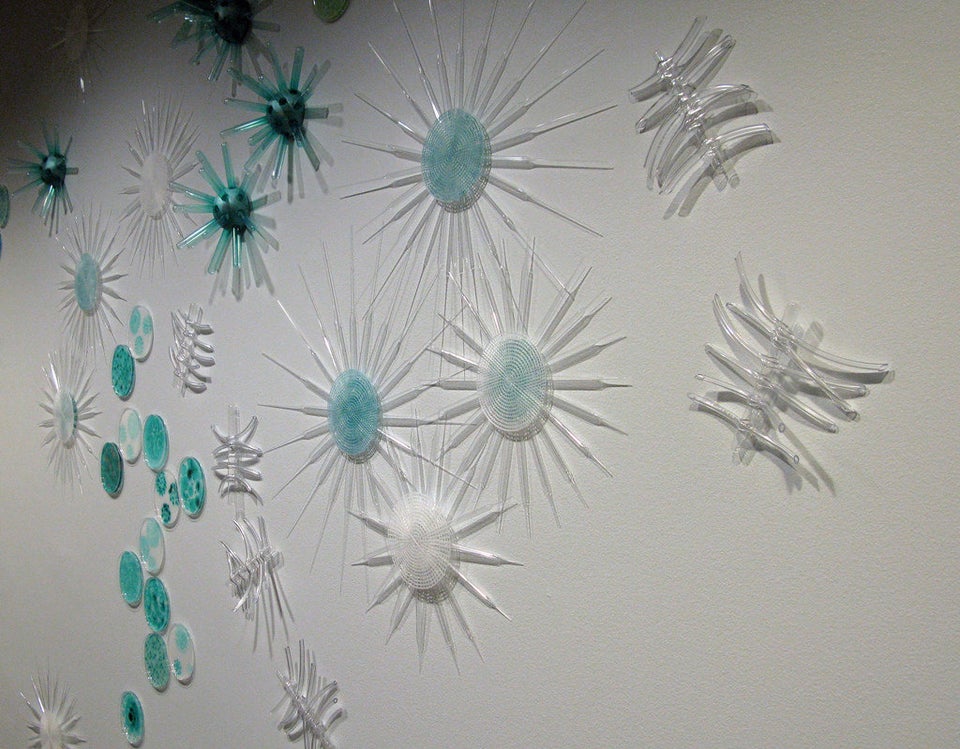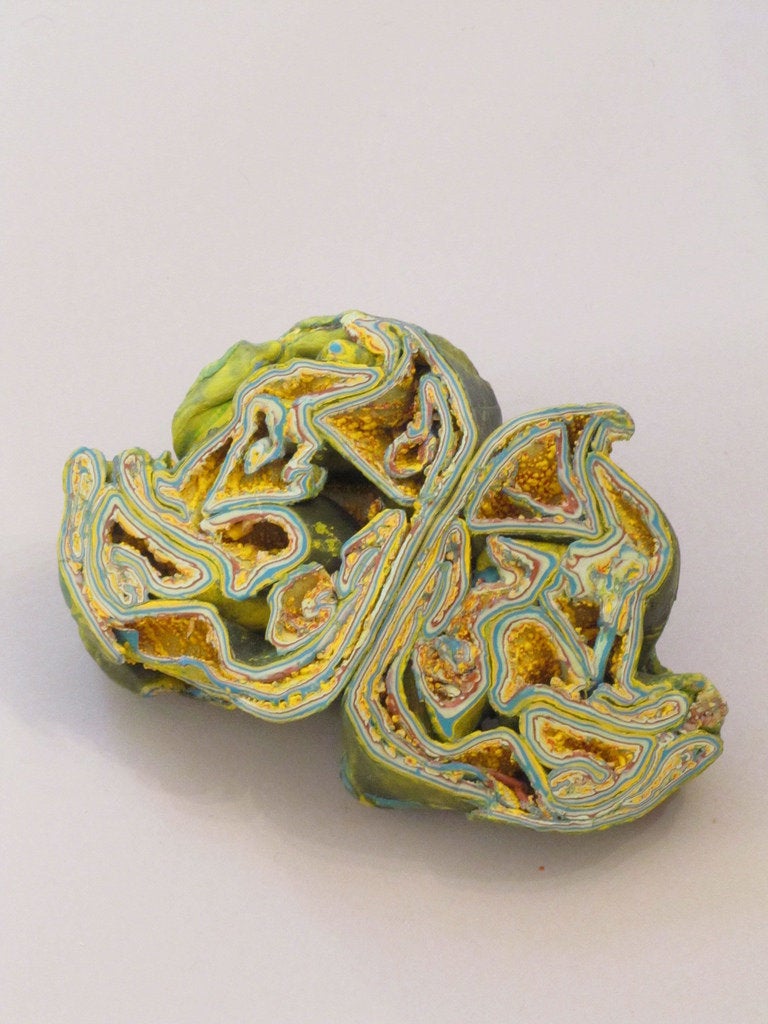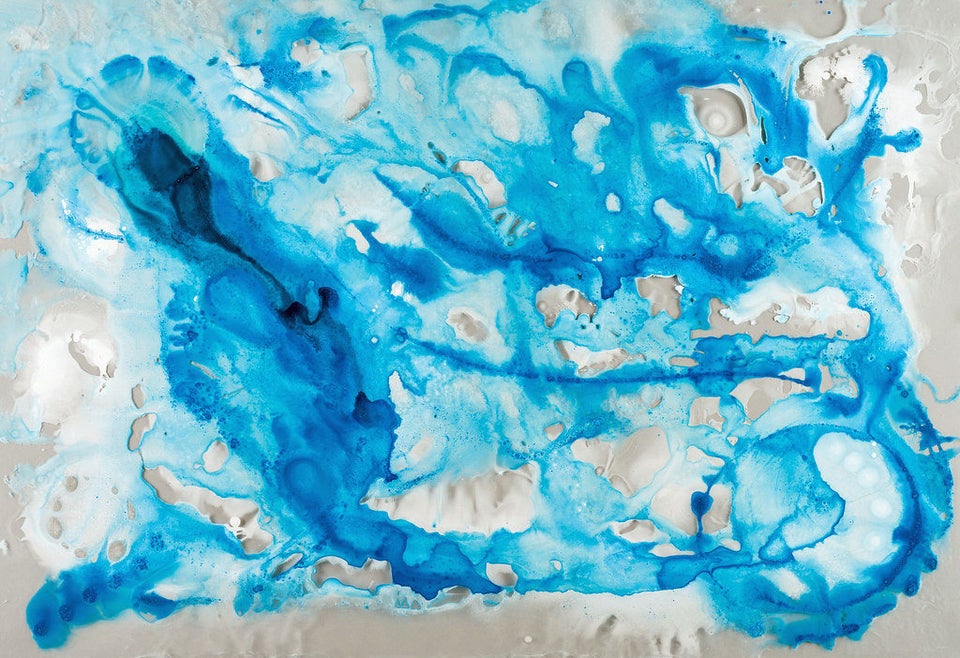 Related
Before You Go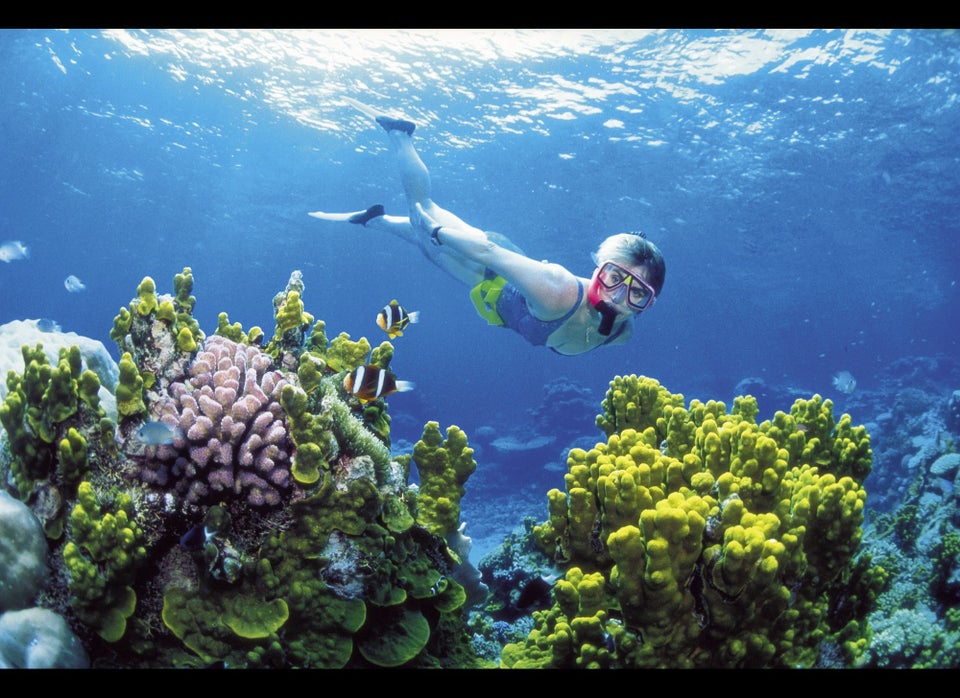 What Climate Change Just Might Ruin
Popular in the Community