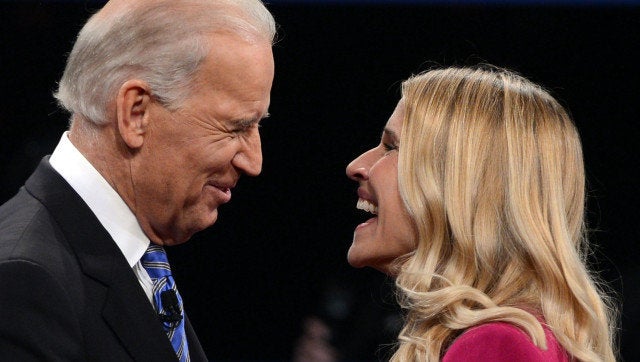 That bright mood extended to the fashions, as Janna Ryan and Jill Biden stepped up their color game. Jill Biden, or SLOTUS as she's known around these parts, wore a dress we think we've seen her in before: a long-sleeved, deep purple dress with an off-center v-neck and ruched sides. She channeled Michelle Obama by adding a brooch at the neckline and wore her blonde hair with its signature flip.
Of course what Janna was wearing on her body seemed less important than the smile she wore on her face when embracing Joe Biden. Standing on stage after the debate as the two families congratulated each other, Janna and Joe actually had a moment: Joe smiled that charming smile, Janna tossed that blonde hair, they locked eyes and hands... honestly we're shocked it didn't actually end like this.
Check out Joe and Janna's lovey-dovey exchange, plus the style of each prospective SLOTUS, below. Who won the fashion contest?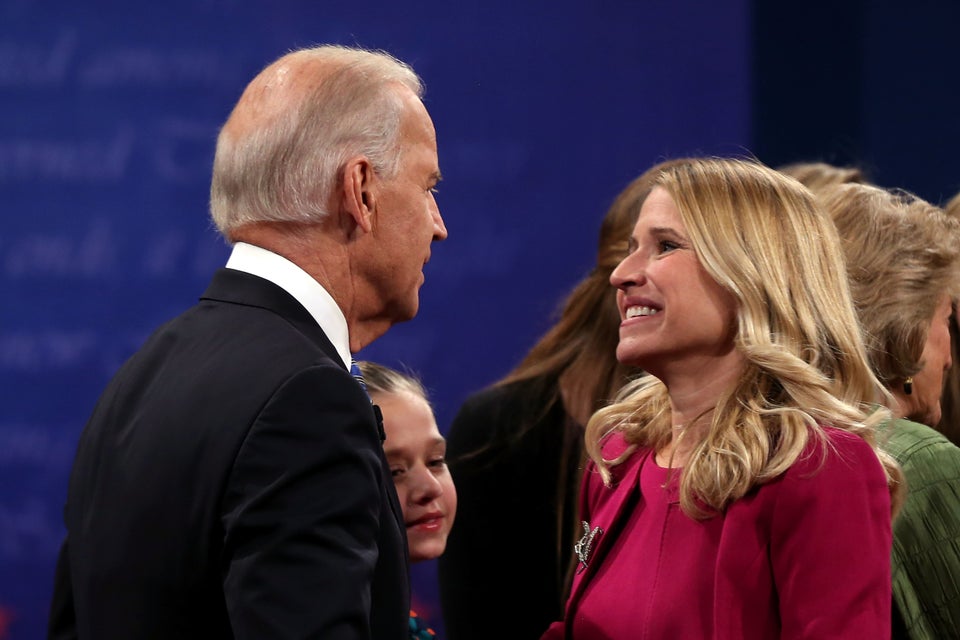 Janna Ryan vs. Jill Biden