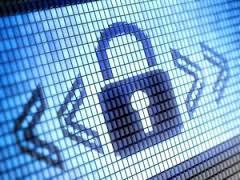 VPN services come as a great way to protect your privacy and identity. The great thing about how these networks work is that the privacy protection is more effective than you might think at first. Many people would expect privacy protection to simply conceal or mask their IP address. VPN services, in fact, give you more privacy than you can ever imagine. There are other ways that this privacy affects your Internet experience. Below are some offers VPN services bring to your table:
Ways VPN servers come in handy
We have so many nations in the world and some particular locations within otherwise free nations where access to some specific information on the Internet is severely restricted (Your country may currently be on the list, but do not worry). This is usually achieved by the ruling bodies through the use of some sophisticated firewalls and other technologies that are used to prevent people from accessing information that is inconvenient to one interest or another. In order to defeat this, a VPN network is a valuable tool.
Information freedom is possible with the VPN network, even in an environment where it is severely restricted technologically.
The anonymizing ability of VPN services is the main reason that people sign up for these services as far as privacy is concerned. If you ever desire to have that privacy, making use of VPN will be one of the best choices you ever made. The anonymity services mean that, when you visit a website address, an IP other than your own shows up as the originating address for the request to view whatever material you want to see.
This simply means that, for example, a site that checks IP addresses and sell to marketing companies wouldn't be able to get yours. This also means that any hideous attacks launched against the IP address that you seem to come from wouldn't have any effect. If you ask me, it is a great feature and one of the best services you could get from a VPN.
The anonymity advantages of VPN service aren't always used for simple privacy needs. However, now that we are familiar with the advantages VPN services carry, it won't be a mistake to say that making use of VPN is a thing you should consider doing.
We have several VPN servers and I have tried out a lot of them. Without saying much, we have strong and weak VPN, but I found a VPN service that does it for me.
Study proves that the largest percentage of people who use the internet today make use of their mobile devices. Accessing websites without mobile phone should be done in a way that doesn't reveal our identities and the only way to achieve this is by using VPN.
For me, I use one of the strongest and most reliable VPN apps. Rocket VPN is a free app for Android and iOS that encrypts your data, unblocks geographically restricted content and keeps you anonymous for a safer, better browsing experience.
One thing that makes me get astonished everytime is that this application can be downloaded FOR FREE.
Rocket VPN packs so many mouth-watering features:
· Access to content not available in your country (for example, YouTube videos or applications)
· Have your data encrypted, increase your security and privacy
· Rocket VPN doesn't share your connection with other users as opposed to other VPNs (ex: Hola VPN)
· Features Rocket Browser : browse the internet from the Rocket browser to be protected (Android only)
Downloading Rocket VPN is easier than eating pizza! Simply download from below links:
Popular in the Community