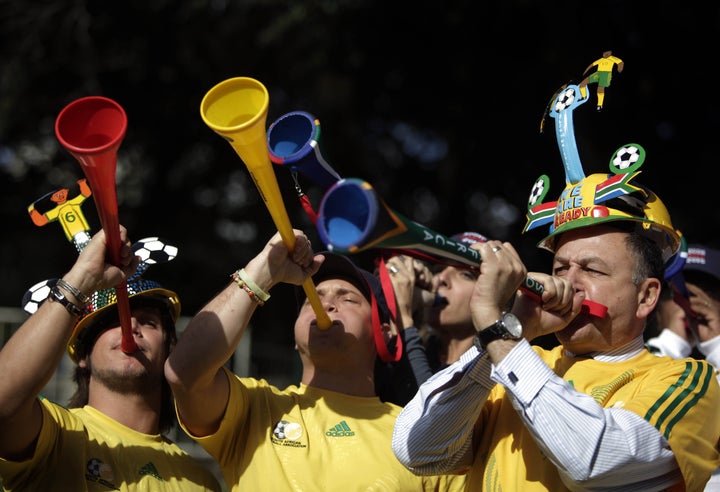 Don't worry Yankees fans, your ears are safe.
While the vuvuzela -- those plastic horns that sound like a swarm of bees-- has quickly become the scourge of World Cup watchers around the world, Yankee Stadium officials are making sure the trendy tooting tool won't be used in these parts.
One baseball fan learned this the hard way at Tuesday night's game.
When Anthony Zachariadis blew the horn he snuck by security by hiding it in his shorts, stadium security quickly grabbed it away from him.
According to the Post, the guard told Zachariadis, "You got to give me the horn. You can't blow it."
Zachariadis was only able to keep the vuvuzela after agreeing to leave the game.
According to the Yankees' website, "blow horns and all other distracting noisemakers" are banned from the stadium. As are "devices that may interfere with and/or distract any sports participant, other patron, audio or audio/visual telecast or recording of the game or any technology-related service provided in Yankee Stadium."
The team recently barred iPads from the stadium, and vuvuzelas have been banned from other sporting events such as Wimbledon.

Popular in the Community