Employees at VW's Chattanooga plant voted against representation by United Auto Workers, leaving the factory as the only Volkswagen plant worldwide without a formal mechanism for workers' representation.
The German "co-determination" model mandates works councils, which connect employees to management, at all large German companies. Following the union vote, the head of Volkswagen's works council told German newspaper Sueddeutsche Zeitung that the automaker would hesitate to expand in the U.S. South.
"I can imagine fairly well that another VW factory in the United States, provided that one more should still be set up there, does not necessarily have to be assigned to the South again," said works council leader Bernd Osterloh.
"If co-determination isn't guaranteed in the first place, we as workers will hardly be able to vote in favor" of building another plant in the right-to-work South, Osterloh added.
Osterloh's characterization of the union vote as jeopardizing potential growth at the Tennessee plant, and across the South, contrasts with what Sen. Bob Corker (R-Tenn.) was saying before the balloting. Corker suggested a vote in favor of unionization would hinder VW's growth.
"I've had conversations today and based on those am assured that should the workers vote against the UAW, Volkswagen will announce in the coming weeks that it will manufacture its new mid-size SUV here in Chattanooga," Corker said last week.
Osterloh blamed conservative lawmakers for possibly influencing the vote by misleading Volkswagen employees.
"The conservatives stirred up massive, anti-union sentiments," Osterloh said. "It's possible that the conclusion will be drawn that this interference amounted to unfair labor practice."
Before You Go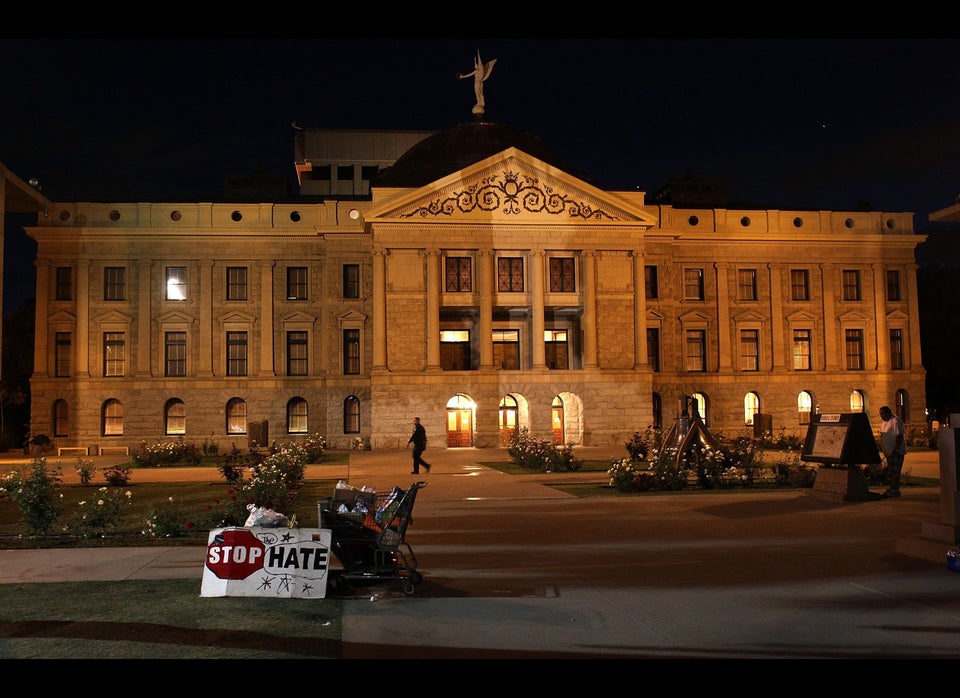 U.S. State Capitol Buildings
Popular in the Community