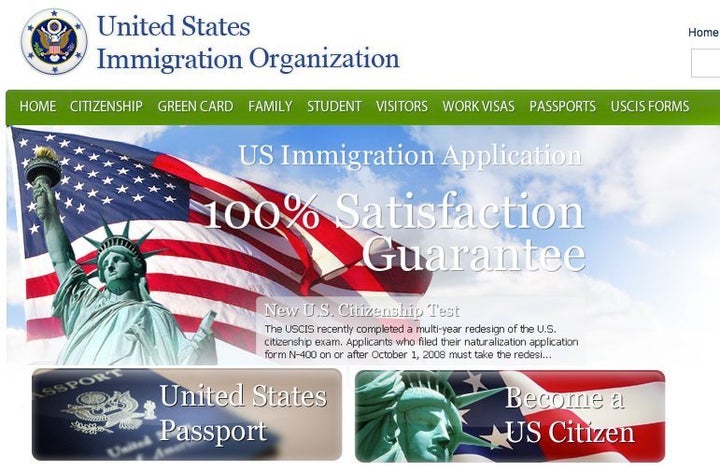 Attorney General Lisa Madigan filed suit Thursday against a Chicago man who allegedly preyed upon immigrants, posing as an official government agency and cheating consumers out of $10,000 for help that he never provided.
Vytautas Lekarauskas, who is not a licensed attorney, marketed his website, www.USAimmigrationsupport.com, as an official government site and charged consumers to apply for documents available for free through legitimate government sources. Titled "United States Immigration Organization" with a logo that closely mimics a federal seal, Lekarauskas's website lists a $149 fee for passport applications, $450 for green card applications and $680 for citizenship applications, according to a release from Madigan's office.
In the lawsuit, which was filed in Cook County Circuit Court, Madigan alleges that Lekarauskas misled Illinois consumers by posing as an attorney, and representing his assistance with document preparation, application filing, and other services as legitimate legal assistance--for which he charged upfront fees of up to $1,000. Lekarauskas is not a licensed attorney.
"Too often I see scam artists target immigrants with the promise of helping them navigate a very complicated legal process," Attorney General Madigan said. "The scammers take large sums of money upfront but then disappear without ever providing help on immigration applications."
Madigan's suit asks the court to ban Lekarauskas from immigration service in Illinois and force him to cease operating his website, or any others that offer immigrant aid or imitate legitimate government agencies. The suit also asks for Lekarauskas to pay restitution to customers and void any pending consumer contracts.
For violating the Consumer Fraud Act, Madigan wants Lekarauskas to be fined $50,000, plus an additional $50,000 for each violation committed with fraudulent intent.
The suit was prompted by 11 complaints against Lekarauskas submitted to the Attorney General, as well as 52 consumer complaints filed with the Better Business Bureau, according to the release.
Madigan urged consumers who believe they may have been the victim of a scam to contact her Consumer Fraud Hotline, (800) 386-5438, and (866) 310-8398 for Spanish speakers.
Calling all HuffPost superfans!
Sign up for membership to become a founding member and help shape HuffPost's next chapter