W. Kamau Bell has decided to venture off into uncharted territory for his new CNN docu-series, "United Shades of America."
Last Thursday, the socio-political comedian appeared on AOL's Build to discuss the creation of the show, which finds Bell exploring social issues in places where "you wouldn't expect me to go or shouldn't go."
"The idea for the show... was pitched to me -- originally it was a show called 'Black Men, White America,' where black men would go around and go to white places every week," Bell explained to host Ricky Camilleri. "And I was like, 'that's great, what happens after episode 4? We're back at the country club.' So I wasn't really into that, and I said 'what if we go to all sorts of places?' And then we changed it to 'United Shades Of America.'…I thought, 'if we're gonna sell this, let's actually do something.'"
For the premiere episode last Sunday, Bell traveled to Arkansas to interview the Ku Klux Klan about the group's ideas, rituals, and beliefs. Though he was initially a bit apprehensive when pitching the episode idea to CNN, he says the experience (which included the comedian witnessing a cross burning in the woods) was contrary to what people would expect.
"'It's on CNN, so I thought they would go 'ah, that's great, but let's not do that;' but they were like, 'let's look into that.' And they did," Bell said. "I had one security guard, who was an ex-LAPD officer, which at the time I was like, 'who's my security for my security?' [Laughs] But he was great. We ended up having a great time. We went to three different Klan groups and I got to talk to people and have real conversations with members of the Klan and come back alive."
It appears Bell's unorthodox idea paid off for the network. According to Deadline Hollywood, Sunday's episode netted 900k viewers, placing the show in the No. 1 time slot among cable news networks.
W. Kamau Bell's "United Shades of America" airs Sundays at 10pm/ET on CNN. Check out Bell's AOL Build segment in the clip above.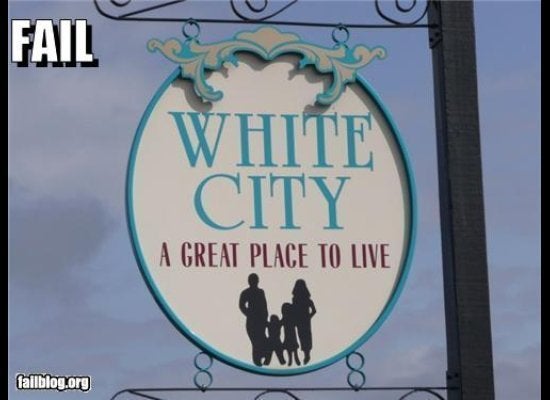 Ridiculous Examples Of Accidental Racism