Bike helmets can be quite boring. Similar in size and shape, usually color becomes the only unique factor. And even the color combinations tend to be bland and uninventive. But in a world that creates more and more ridiculous travel pillows, where there's a will, there's a weird way.
When choosing a bike helmet, safety obviously comes first, but you do have options. Here we have compiled a list of 8 absolutely ridiculous bike helmets that you need to see. Some may not be for sale... yet, but we can all hope to see this hilarious head wear on the streets real soon.
Let's say you hate helmet hair. I mean really, who likes helmet hair? Well there's a new helmet for that called the Invisible Helmet. Worn as a neck piece, Hovding's Invisible Helmet works similarly to an airbag and will blow up to protect your head when needed. Check out a demo video here.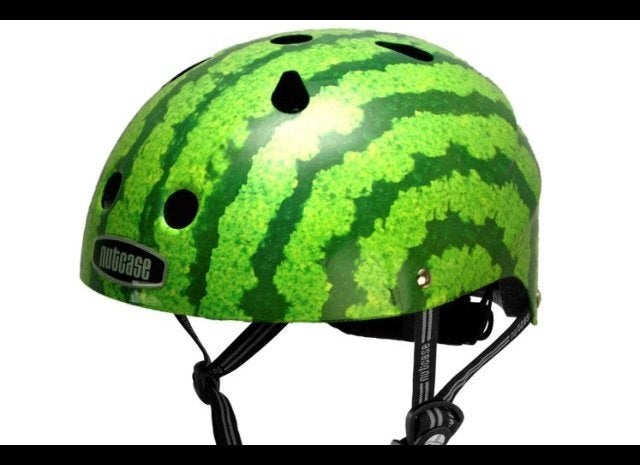 5 Wacky Bike Helmets
Or maybe you hate your helmet so much you want to hide it under a hat. Because, obviously, a huge hat strapped to your head is much more stylish than a helmet. A company called Yakkay makes a variety of hats to cover their helmets.
While ridiculous in many ways, some of these helmets are actually quite practical. For instance, you may use city bike rentals. If you don't want to lug around a helmet, but you do want to keep your head safe while you ride there's an idea to solve that problem. Paper Pulp Helmet, designed by Bobby Peterson, Tom Gottelier and Edward Thomas has teamed with London Bicycle Hire Scheme to manufacture bike helmets from the recycled newspapers in London. They might look silly, but silly could save your head, while simultaneously saving the environment.
So while we may stay safe with our 'boring', less stylish helmets, at least we can laugh together, knowing that somewhere out there someone is rocking the ridiculous.
Popular in the Community