 March 8 is International Women's Day and one Indian car designer is driven to celebrate with a tribute that is "auto" this world.
Indian car designer Sudhakar Yadav is known for making cars that are shaped like cricket bats, coffee mugs and soccer balls.
But for International Women's Day, he decided to get in touch with his feminine side by making cars in the shapes of objects close to a woman's heart, such as a stiletto heel, a makeup compact and lipstick, according to hln.be, a Dutch language news site
Except for their weird shapes, all of Vadav's creations are drivable and can reach speeds of 28 mph, according to NDTV.com.
"Everything is custom made," Vadav, 48, said. "The engine is 100 cc and it is a two seater car with complete suspension, and headlight, parking indicator lights, complete functioning of any other regular car."
Each car takes about four months to build and he has built 30 so far, which he means he has his work cut out for him if he ever wants to reach the goal he's set for himself of building 100 similarly wacky cars, Hindu.com reported.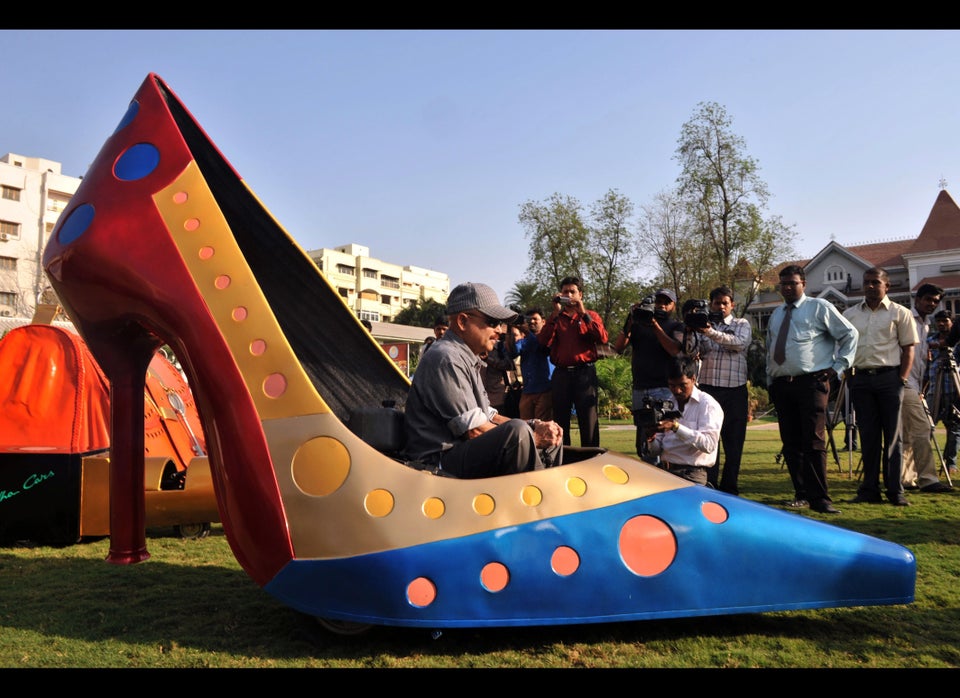 Wacky Car Designs
Popular in the Community