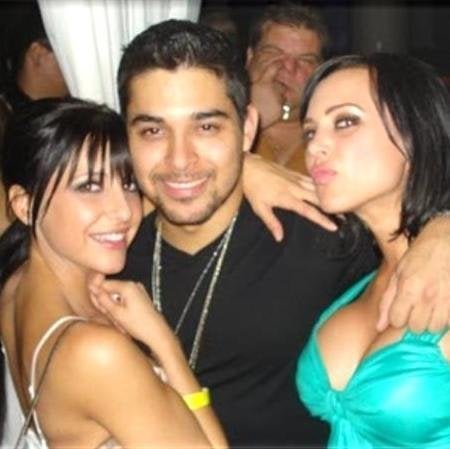 A website known for focusing on odd things now has an odd request: It wants your photobombs.
For those not in the know, a "photobomb" is the term applied to pics where something unexpected -- and often embarrassing --happens when the photo is being taken.
For instance, if you are in a group of young women posing for a photo at that trendy bar and some dude behind you sticks out his tongue, you may have been photobombed.
Same if you're trying to take a nice family photo and the dog attacks one of the youngsters.
Oddee.com's Beverly Jenkins, who is writing the book, is hoping to create the definitive photobombing document, and says that while the term is only about 10 years old, the activity has a long, rich history.
"I have one photobomb that dates back to 1880," Jenkins told HuffPost Weird News. "The term may be new, but I think it's been around since the first person held rabbit ears behind the head of someone."
However, Jenkins credits the rise of photobombing as its own unique genre to the increased popularity of digital photography, which allowed people to save photos on a hard drive.
"Before [digital cameras], these photos were just outtakes," Jenkins said. "Now they get saved and enjoyed."
Although photobombing has exploded, determining who owns the rights to each pic is difficult, which is why the website is asking for contributions, said Jenkins, who is also the co-author with Cary McNeal of a new book, "Crap I Bought On eBay" (Running Press).
VIEW: WACKY WEBSITE WANTS YOUR PHOTOBOMBS
PHOTO GALLERY
Photobombed!: Making Bad Pictures Great and Good Pictures Awesomely Bad (NSFW)
People who want to donate their photobombs should send an email of the picture as well as permission to use it to bev@oddee.com. However, Jenkins stresses she only wants photobombs owned by the submitters. If your pic is selected, you will get credited in the book.
"We're getting lots of party photos, but we could definitely use more wedding pictures as well as beach photobombs and animal photos as well," Jenkins said. "And, of course, we could use older photobombs as well."
And, of course, celebrity photobombs are especially high on Jenkins' wish list. So far, the only sure celeb snapshot set for the book is one featuring a fat slob picking his nose behind "That '70s Show" star Wilmer Valderrama.
Although Jenkins would like photos of celebrity photobombing victims, she also is looking for photos where famous people photobomb unsuspecting victims.
"Michael Cera is the king of celebrity photobombers," she laughed. "There are lots of Internet photos where he is seen doing something goofy while someone is taking a photo. In fact, to me, the all-time perfect photobomb would be a shot of a bride and groom feeding cake to each other while a groomsman throws up, a bird poops on someone's head and Michael Cera does something quirky in the background."
The deadline for submissions is in January and the book will be published in the fall by SourceBooks.
REAL LIFE. REAL NEWS. REAL VOICES.
Help us tell more of the stories that matter from voices that too often remain unheard.