Following a spate of white-on-white violence over the weekend in Waco, Texas, that claimed nine lives and resulted in scores of casualties and over 190 arrests, there has been a marked lack of interest in talking about where the event fits into the epidemic of such white criminal behavior in the U.S. -- despite the fact that every year, more white people are murdered by white people than by any other group.
In recent years, a national pattern has begun to emerge in the wake of shootings in which a black man is killed by a white man. Of course the death is a tragedy, goes the narrative, but the dead man probably provoked the killing somehow -- and more importantly, if you truly care about young black men, why aren't you more concerned about black-on-black violence?
The same pattern doesn't hold even when white-on-white crime unfolds in full view of the nation, as it did in the parking lot of the Twin Peaks Restaurant on Sunday.
Yet white-on-white crime should be a huge concern -- because it's out of control. Granted, there are 201 thugs off the streets for the time being, but what about the rest of them?
Around 83 percent of white victims in 2011 were murdered by other whites, based on the most recent FBI homicide data.
As many as 3,172 white people were killed in 2011 -- and 2,630 of them lost their lives at the hands of another white person. This is compared to 2,695 black people, 2,447 of whom were killed by another black person.
Whites lead when it comes to gang violence too: 53.3 percent of gang-related murders between 1980 and 2008 were committed by white people, according to the Justice Department, compared to 42.2 percent committed by blacks. Victims of gang-related violence were also mostly white.
For HuffPost Black Voices, comedian Kerry Coddett asks some important questions about why such horrid violence plaguing the white community can't be reeled in:
In 2013, whites led all other groups in aggravated assault, larceny-theft, arson, weapons-carrying, and vandalism. When it comes to sexual assault, whites take the forcible rape cake. They are also more likely to kill children, the elderly, family members, their significant others, and even themselves! They commit more sex-related crimes, gang related crimes, and are more likely to kill at their places of employment. In 2013, an estimated 10,076 people died in the U.S. due to drunk driving crashes. Driving while drunk is almost exclusively a white crime because everyone knows black people prefer to drink on their porches or inside their homes.

So why is white on white crime so prevalent, one may ask? Is it the music they listen to? Is it the white divorce rate, resulting in more white children coming from broken homes? Perhaps it's the TV shows they watch or the violent sports they play. More than likely, it is a combination of all of those things, with the exact root cause unclear. What is clear, though, is that not enough people are talking about the crime plaguing the white community. We need to spread the word, holding protests and demonstrations that call attention to this growing matter. Because, after all -- white lives matter, too.
It's time for a national conversation on how we can help these people alleviate crime rates in their community -- I mean, where are the fathers? -- and it's time for responsible white Americans to step up and condemn the violence.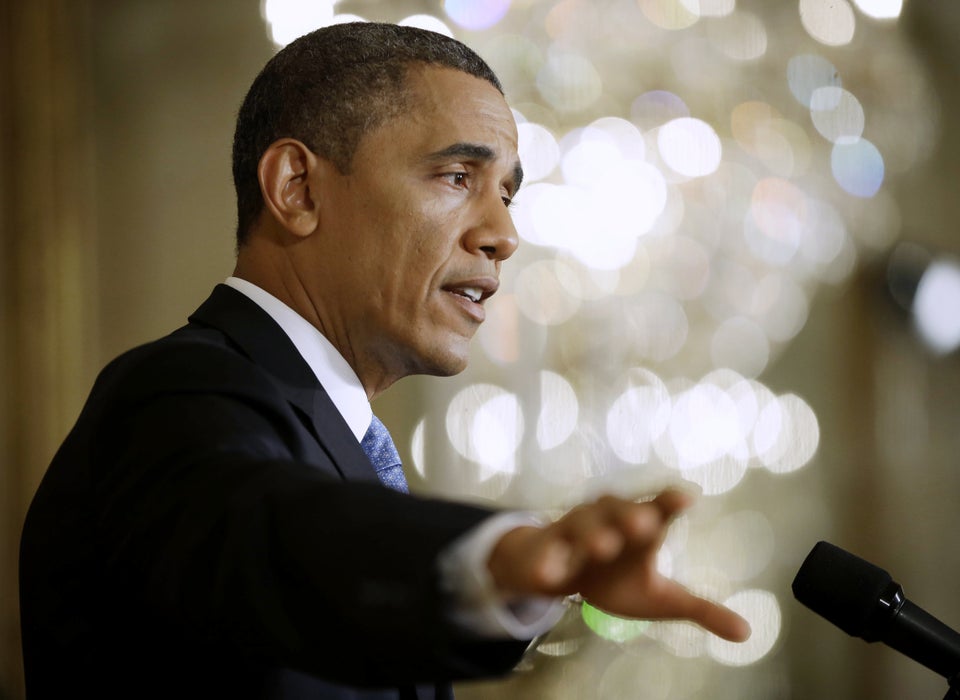 Obama's Executive Actions On Gun Violence