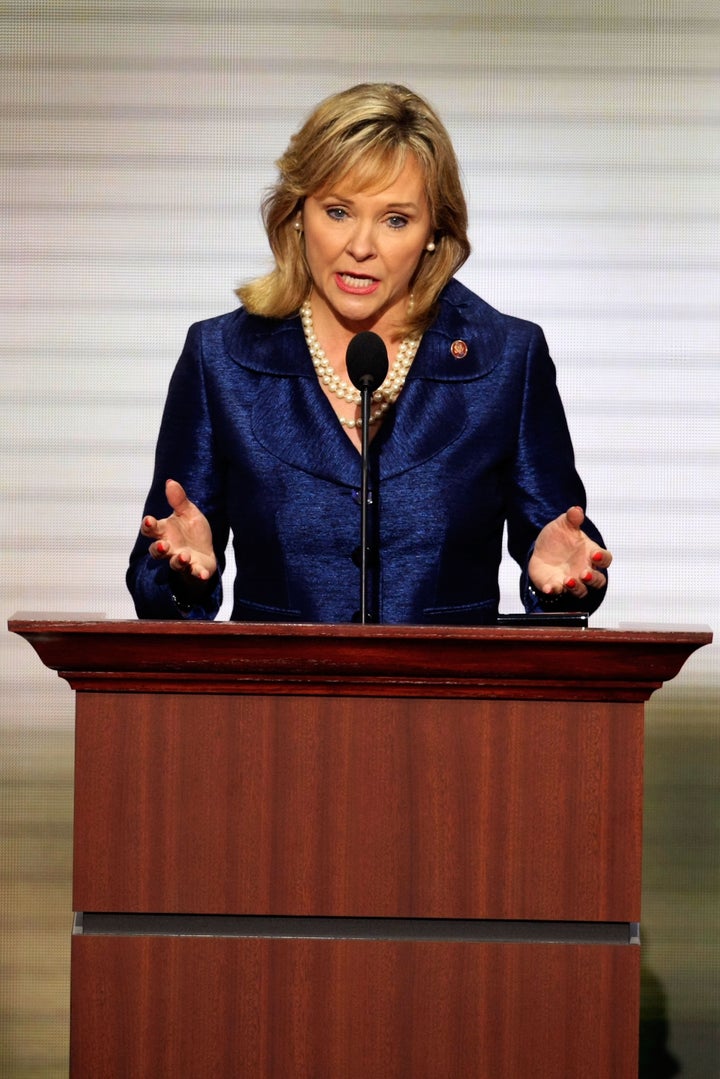 Oklahoma ethics officials have granted permission for the husband of Gov. Mary Fallin (R) to do business with two parts of state government.
Fallin's husband, Wade Christenen, an Oklahoma City-based workers' compensation attorney, will be able to do legal work for the University of Oklahoma as well as the state's workers' compensation agency, NewsOk reports. Christensen and Fallin had requested the ethics opinion to clarify if he would be able to do the work.
"My number one priority is to ensure that all of the work that we are doing, or might do in the future, is legal and ethical in every regard," Christensen said. "I am happy to say that today's ethics decision allows my firm to resume work with two important clients, OU and CompSource Oklahoma."

The earlier attorney general's opinion states that the state constitution prohibits a governor's spouse from receiving any payment from public funds, but CompSource does not receive public funds. Public funds that OU receives don't come directly from the state budget prepared by the Legislature, according to the opinion.
Fallin, a former congresswoman and lieutenant governor, took office as the state's first female governor in January and Christensen said he is defining his role as the state's "First Gentleman." In an interview when Fallin took office, Christensen said he wanted to support her in her role.
According to his official biography from the National Governors Association, Christensen worked on the family farm and sold farm equipment before attending law school. The biography notes that he and Fallin met in college in the '70s but they did not marry until 2009. It is a second marriage for both.
Christensen is not the first gubernatorial spouse to work with the state or have to clarify career goals during while in the governor's mansion. Maria Shriver left her position as a reporter for NBC News to serve as California's first lady during Arnold Schwarzenegger's governorship. Midge Rendell, the estranged wife of former Pennsylvania Gov. Ed Rendell (D), is a federal appeals court judge and did not campaign for her husband.
Maryland First Lady Katie O'Malley serves as a district judge in Baltimore, while Mary Pawlenty, wife of former Minnesota Gov. Tim Pawlenty (R), was a state judge for most of her husband's governorship. Laurie McCallum, the wife of former Wisconsin Gov. Scott McCallum (R), served on the state labor and industry review commission during her husband's administration, a post she assumed while her husband was lieutenant governor. McCallum was recently reappointed to the labor commission by Gov. Scott Walker (R).

Calling all HuffPost superfans!
Sign up for membership to become a founding member and help shape HuffPost's next chapter