"I started to realize that, you know what, there's an opportunity here for me to really make and effect change, not only within myself but in the world."
So explains Wade Davis, a former NFL cornerback who came out as gay last year after playing with the Tennessee Titans, and later with the Seattle Seahawks and the Washington Redskins, from 2000-2004.
Now, however, the 34-year-old Davis is coming forward about the challenges of being a gay man in the NFL for the first time, via revealing interviews with both SB Nation and Outsports. "I think subconsciously, I understood that being gay...the way I was raised...was wrong, and there was no way that my family, at least in my mind, would accept me," he confesses to SBNation's Amy Nelson. "And also that my football family would [not] accept me, just because of the perception of being gay meant that you're less masculine."
Though the idea of having an openly gay man in the locker room may make other heterosexual players uncomfortable, Davis notes, "At never a point [during] my NFL playing career did I take advantage of the privilege that I had to see a man naked. I never even remotely got aroused in the locker room." He explained his reasoning in further detail to Out Sports: "You just want to be one of the guys, and you don't want to lose that sense of family. Your biggest fear is that you'll lose that camaraderie and family."
These days, it's his work off the field that Davis wants to be most remembered for: he's now a staff member at the Hetrick-Martin Institute, which serves lesbian, gay, bisexual, transgender or questioning youth in New York City. "It's the first job since football that I wake up excited for work," Davis, who also does campaign work for President Obama, told Out Sports' Cyd Zeigler. "For these kids, the question isn't whether they are shooting a basketball well, it's whether they have a place to sleep tonight, whether they've eaten today."
Still, Davis seems to still have residual hesitation about active football players coming out. When Nelson asks him if it's possible for a reserve player rather than a star quarterback to come out as gay, Davis notes, "I'll be flat-out honest with you...it probably shouldn't be if he wants to keep his job. If he's a free agent who's fighting for his job, maybe he shouldn't...I don't want to tell someone to give up their lifelong dream of playing in the NFL."
But then, a moment later, he adds, "You know what? Yes, it should be. Screw it. I don't want to be in the business of telling anyone they can't live their life authentically."
Take a look at other openly LGBT sports figures below: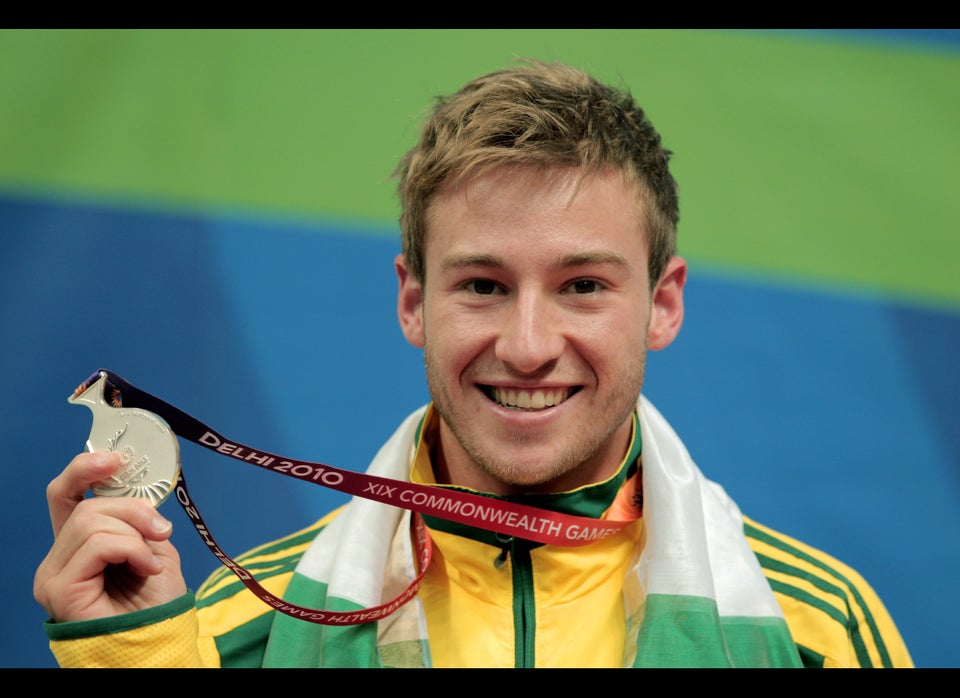 Openly LGBT Sports Figures
Support HuffPost
Every Voice Matters
Popular in the Community