The suspect in the Sikh temple shooting who killed six in Wisconsin on Sunday has been identified as 40-year-old Wade Michael Page.
Authorities told CBS News this morning that Page -- who was also killed in a shootout with cops -- opened fire at a suburban Milwaukee temple, critically wounding three and killing six worshipers during Sunday services.
Police and the FBI haven't revealed a possible motive in the Sunday morning rampage that shocked Oak Creek.
A man claiming to be Page's landlord told the Milwaukee Journal-Sentinel said that he was white and single. The duplex Page rented from Kurt Weins was searched by police on Sunday.
An agent from the Bureau of Alcohol, Tobacco and Firearms told ABC News that the shooter had tattoos. The station also cited unnamed sources who alleged that the shooter was possibly a "skin head" or "white supremacist."
Photos from the scene (story continues below):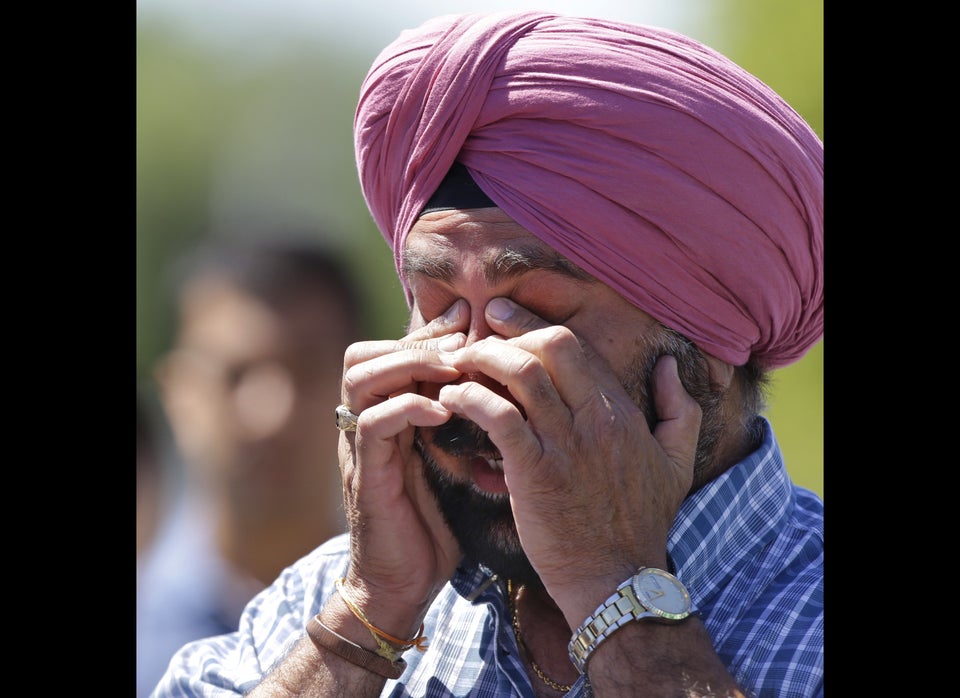 Four people were shot dead inside the large temple where members were gathering for mediation at the Sikh Temple of Wisconsin. Three, including Page, were killed outside.
UPDATE: Page was the leader of a white supremacist band called End Apathy, and gave an interview to a music website declaring that he wanted to "end people's apathetic ways" and that "I was holding myself back," according to the Southern Poverty Law Center.
Page said he had been part of the white power movement since 2000.
"The inspiration was based on frustration that we have the potential to accomplish so much more as individuals and a society in whole," he said in the interview with Label 56.