James Shaw Jr. said he was dining at the restaurant near Nashville with a friend when suspected gunman Travis Reinking, armed with an AR-15, opened fire at people outside and then inside the establishment just before 3:30 a.m.
Shaw said he jumped behind a nearby door and suffered a minor gunshot wound to his arm in the process. As he waited to see if he would live or die, Reinking's gun appeared to jam, giving him a chance to charge.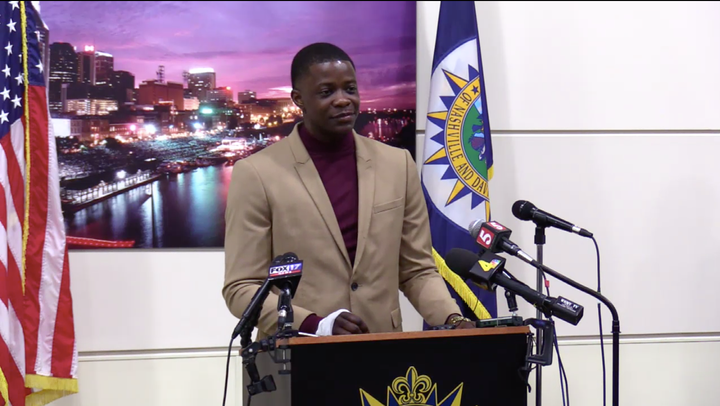 "It was about that time that I made up my mind ― because there was no way to lock that door ― that if it was going to come down to it, he was going to have to work to kill me," Shaw said at a press conference. "I rushed him and it actually worked out to my favor."
Shaw tackled Reinking and grabbed the gun's barrel with his bare hand, an act that badly burned him in the process.
Shaw said he didn't feel the metal's scorching heat on his skin. Instead, he continued to grip the firearm before tossing it over a counter. He then proceeded to physically remove Reinking out of the restaurant. Reinking disappeared on foot and remained at large as of late Sunday afternoon.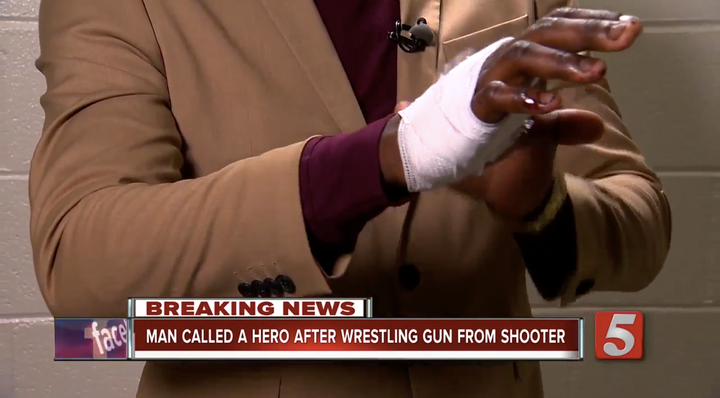 Asked by reporters if he had any military training or background, Shaw said no, but joked that he fights his 4-year-old daughter "every night, trying to get her to bed."
"I'm not a hero, I'm just a regular person, and I think anybody could have done what I did if they were just put into that kind of cage," he said. "I just wanted to live. I didn't really fight that man to save everybody else. I know that may not be a really popular thing but I'm going to be honest."
Nashville Police Chief Steve Anderson heard Shaw out but disagreed with his humble self-assessment.
"A real definition of a hero is someone that knows the danger that they're facing and yet takes that action and certainly James did," Anderson said.
Many others agree with Anderson, including Nashville Mayor David Briley.
"He saved lives, that is certain, and we are all thankful to him for his bravery," Briley said at the press conference.
Waffle House CEO Walt Ehmer also praised Shaw.
"You don't get to meet too many heroes in life Mr. Shaw, but you are a hero. You're my hero," Ehmer told him at the press conference. "You saved people's lives, and I talked to some of those people you saved today, and they will think of you for the rest of their days, as will I. We are forever in your debt."