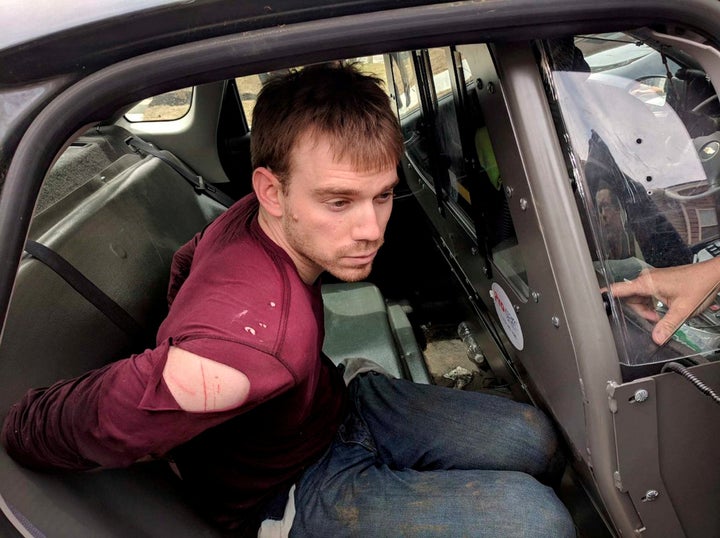 In the years before he allegedly shot up a Tennessee Waffle House last Sunday, Travis Reinking, 29, told police that Taylor Swift was stalking him. He said he heard people barking like dogs. He told his family he wanted to kill himself. He was also a legal gun owner known to carry around an AR-15 rifle.
By the time he was arrested at the White House in July 2017 for breaching an outer barrier of the complex and demanding to meet the president, Reinking had established a pattern of erratic and sometimes violent behavior. If someone had looked for signs of an individual who might be unfit to own a firearm, Reinking exhibited red flag upon red flag.
After his arrest last year, Reinking was sentenced to 32 hours of community service on a misdemeanor charge of unlawful entry. But federal officials also thought his guns might be a problem.
The FBI and Secret Service contacted law enforcement in Reinking's home state of Illinois and convinced them to revoke his gun license, known as a firearm owner's identification or FOID, and to confiscate four firearms and a cache of ammunition. A spokesperson for the FBI declined to comment on the specifics of that request, citing an open investigation.
Once police obtained the guns, they turned them over to Reinking's father, Jeffrey, a licensed gun owner. He "was advised that he needed to keep the weapons secure and away from Travis," a police report said. Yet at some point, the father has since told police, he returned the guns to his son. According to law enforcement, Reinking used one of those firearms, the AR-15, to kill four people and injure several more inside a Waffle House restaurant near Nashville on April 22.
Reinking's possession of that rifle underscores a larger issue: the difficulty of removing guns from people who are legally prohibited from owning them.
"This is one of the glaring gaps in our nation's firearm laws," said Ari Freilich, staff attorney at the Giffords Law Center to Prevent Gun Violence. "In most cases, when someone becomes prohibited from owning a gun for any reason, we don't have many mechanisms in place to make them relinquish their guns."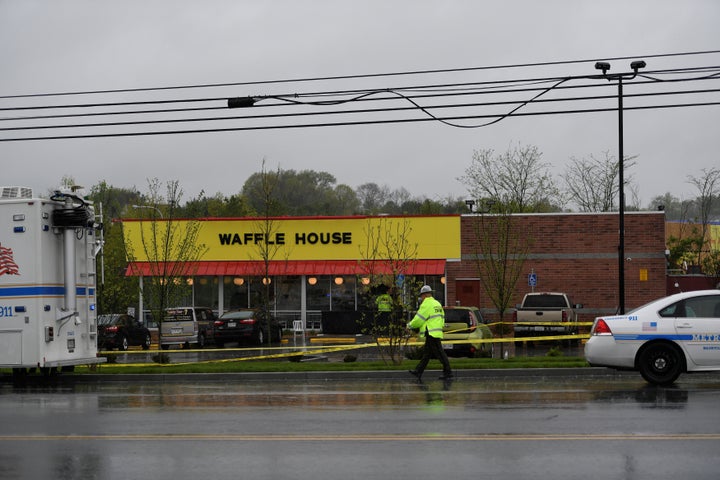 Under federal law, certain people are not allowed to own guns. That includes anyone convicted of a felony or a domestic violence misdemeanor and anyone "adjudicated as a mental defective" or "committed to any mental institution." Many states have similar laws on the books.
Generally, once a person is prohibited from having guns, they'll be notified that it's illegal for them to remain armed, and their name will be flagged in the federal background check system to stop future purchases. But the process of physically removing firearms they already own ― called relinquishment ― varies depending on the state.
The system almost worked in Illinois, which has some of the strongest gun laws in the country. The state requires background checks on all gun sales, and gun owners must have a permit. It is also one of the rare states with a procedure in place to remove guns from individuals once they lose the right to own them.
But the law has a weakness: It allows people who cannot own guns to pass them along to anyone with a valid gun license, even relatives who live in the same house.
"When somebody's guns are taken by police because their FOID card is revoked, they only lose the right to possess those firearms. They don't lose title or ownership interest in those firearms," explained Brendan Bukalski, an Illinois criminal defense attorney. "Under Illinois law, that person gets to designate who they want to have the firearms given to."
It's common for states to allow prohibited individuals to transfer their firearms to a third party, who may then let those guns fall right back into the wrong hands, Freilich said.
"In too many cases, those closest to the person are unable or unwilling to keep guns out of their hands," he said. The better practice is to mandate that relinquished firearms go to law enforcement or a licensed gun dealer.
California is a leader in this area. In 2016, the state passed a law by ballot initiative that requires anyone convicted of a firearm-prohibiting crime ― such as felonies, illegal weapons use or misdemeanors involving domestic abuse ― to provide receipts showing that they sold or transferred their firearms to a licensed gun dealer or law enforcement agency within a specified time period. Enforcing these rules can be a challenge, however, and California authorities have been struggling to clear a backlog of prohibited individuals who may still own guns.
William Rosen, deputy legal director for advocacy group Everytown for Gun Safety, said that even though Illinois law ultimately didn't prevent the shooting in Tennessee, it's essential for states to have a process for flagging dangerous people and revoking their access to firearms.
"In most states, there are no laws on the books that would prohibit even someone with all of these obvious warning signs of dangerousness," he said.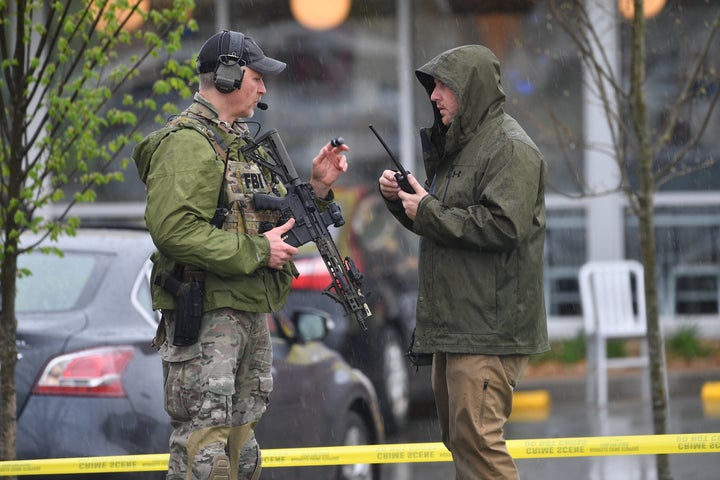 Removing guns from those who aren't supposed to have them has been a high priority for domestic violence activists for years. Only 17 states require people under final restraining orders for domestic violence to turn in their firearms once they're prohibited from owning them. States that do so have lower rates of intimate partner homicide.
Taking firearms away from individuals deemed to be a risk is also a key component of "red flag laws," which have picked up steam in the wake of the Feb. 14 school shooting in Parkland, Florida.
Red flag laws, also called gun violence restraining orders or GVROs, allow family members and law enforcement to petition a court to temporarily remove firearms from a person who is believed to be a danger to themselves or others, even if they haven't been convicted of a crime.
The gunman who killed 17 inside Marjory Stoneman Douglas High School was well-known to local police for his disturbing and threatening behavior. But they had no power to confiscate his firearms because he had not been convicted or even charged with a crime.
Florida passed a red flag law after the Parkland massacre, as have Vermont and Maryland. At least 25 other states and the District of Columbia have considered similar bills this year.
Illinois doesn't have a red flag law, but state lawmakers are debating such legislation. Following the Tennessee shooting, the legislature is reportedly considering a provision that would prohibit people forced to relinquish firearms under this process from transferring those weapons to relatives.
A separate 2013 Illinois law requires physicians, psychologists, law enforcement officials and school administrators to report to state police if they believe a person poses a "clear and present danger" to themselves or others, so their gun license can be revoked.
Police reports obtained by HuffPost reveal a string of troubling incidents involving Reinking in the years before the shooting. Law enforcement knew he was armed and had expressed unstable and suicidal thoughts.
"Travis is hostile towards police and does not recognize police authority. Travis also possesses several firearms," a Tazewell County, Illinois, sheriff's deputy wrote in a May 2016 report, after responding to what was documented as a "suicide attempt by firearms." Police ended up taking Reinking against his will to a nearby hospital for evaluation.
"Travis has some mental problems and I asked him if he would like to speak to [medical personnel] but he stated he didn't want to. Travis had already spoke to them before and been in the hospital," an officer wrote in a June 2017 report, following an episode in which Reinking had allegedly brandished his AR-15 in front of employees of his father's company.
Still, it wasn't until Reinking's arrest at the White House that authorities finally decided he might not be suited for firearms ownership. Unfortunately, his father didn't appear to agree with their determination.