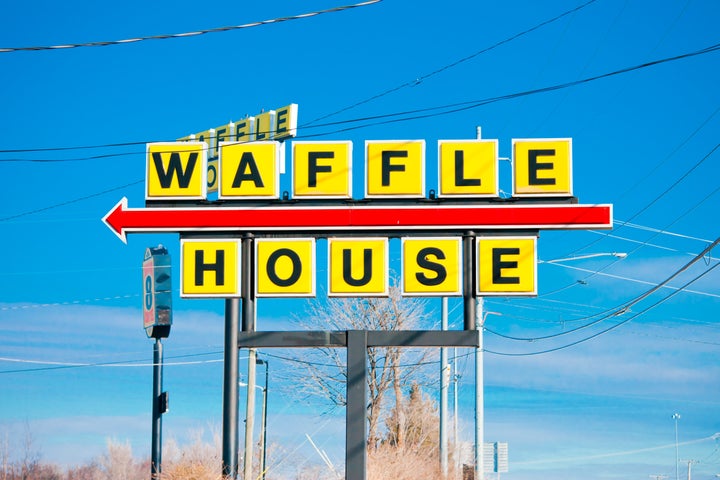 The Southern breakfast temple will roll out white table cloths and candles again at more than 140 of its locations for the ninth year, serving up its classic menu of bacon, hash browns, omelets and waffles, plus a special t-bone steak.
You'd better make a reservation -- they say it regularly sells out.
Just take a look at pictures of last year's Waffle House Valentine's Dinner from around the country and see if you don't fall in love yourself.