We respect a plain ol', well-made, buttermilk waffle. Truly, we do. Crunchier than pancakes but still delightfully fluffy, waffles are more than satisfying on their own. But we have to admit, their flat shape and deep, square divots are just asking to be filled with toppings and loaded with flavors.
Of course, fruits such as apples and berries are at home atop these breakfast treats, but some unexpected flavors work nicely too -- ricotta, zucchini, and even pumpkin spice.
If you're looking for a break from your tried-and-true plain waffles, check out these recipes that add a bit of sweetness or spice to your batter (and breakfast).
Vanilla Bean And Blueberry Waffles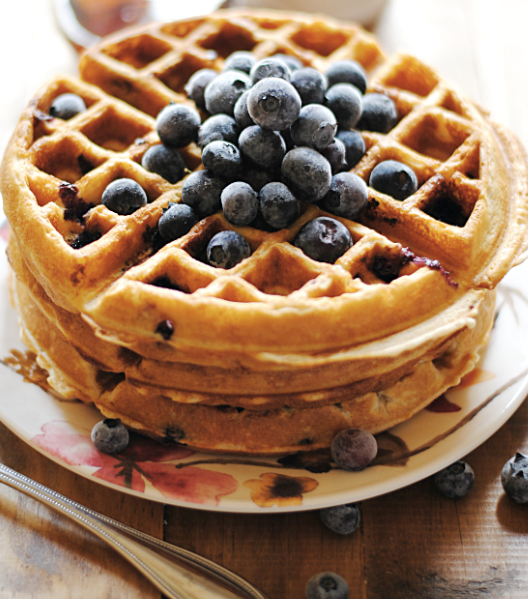 Banana Bread Waffles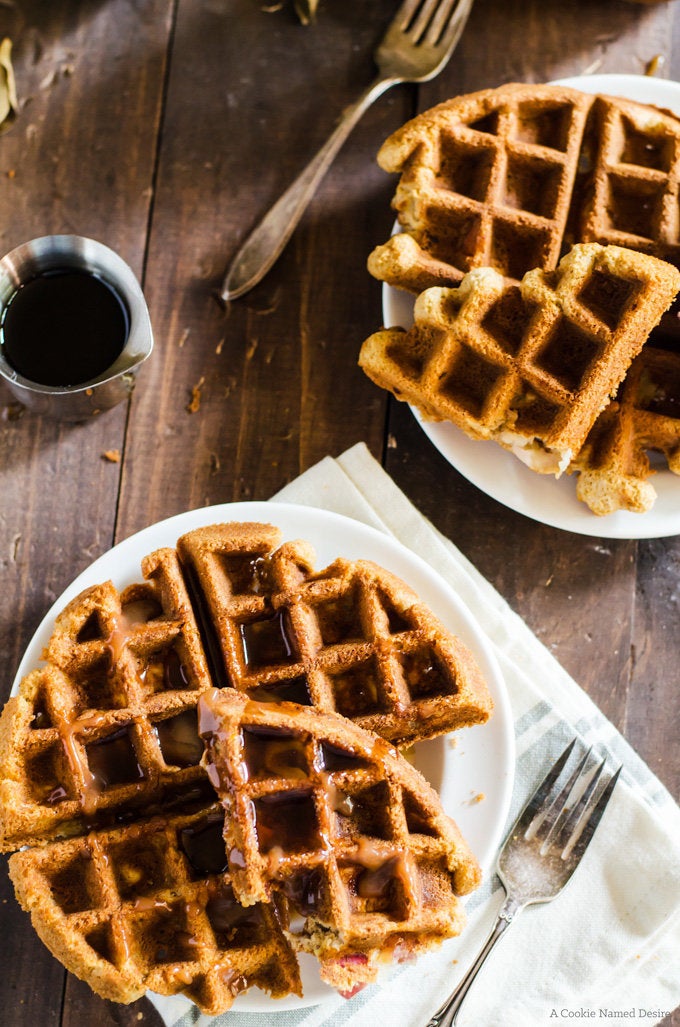 Crispy Bacon Waffles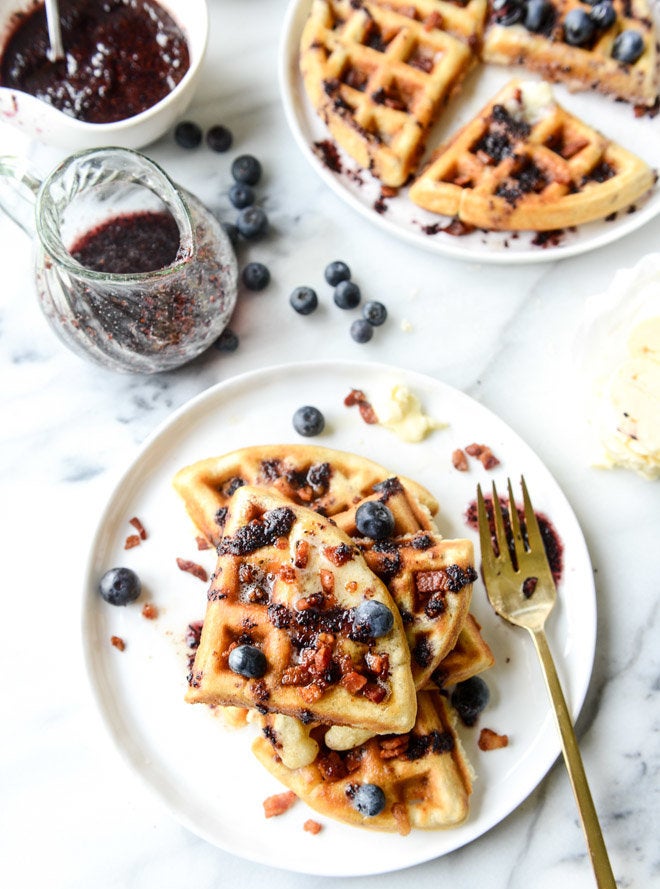 Chocolate Chip Whole Wheat Belgian Waffles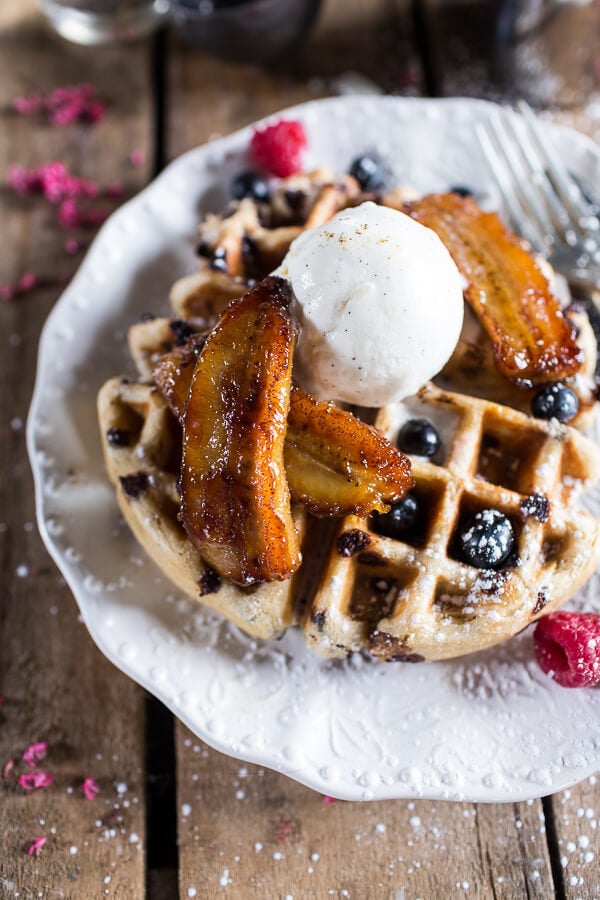 Apple Fritter Waffle Doughnuts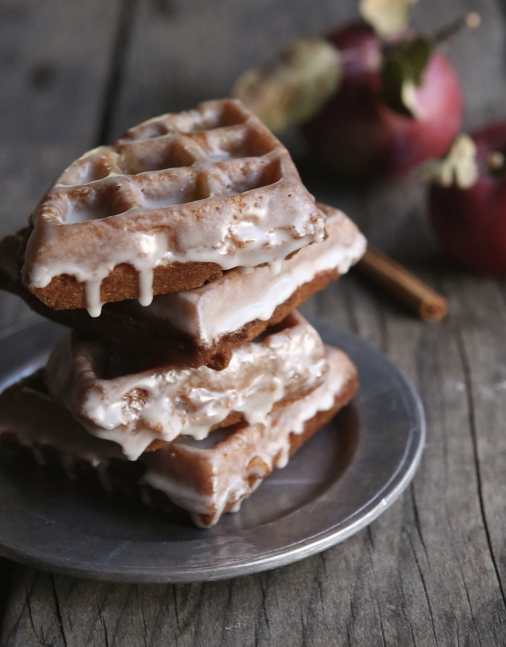 Vanilla Yeasted Waffles With Roasted Peach Maple Syrup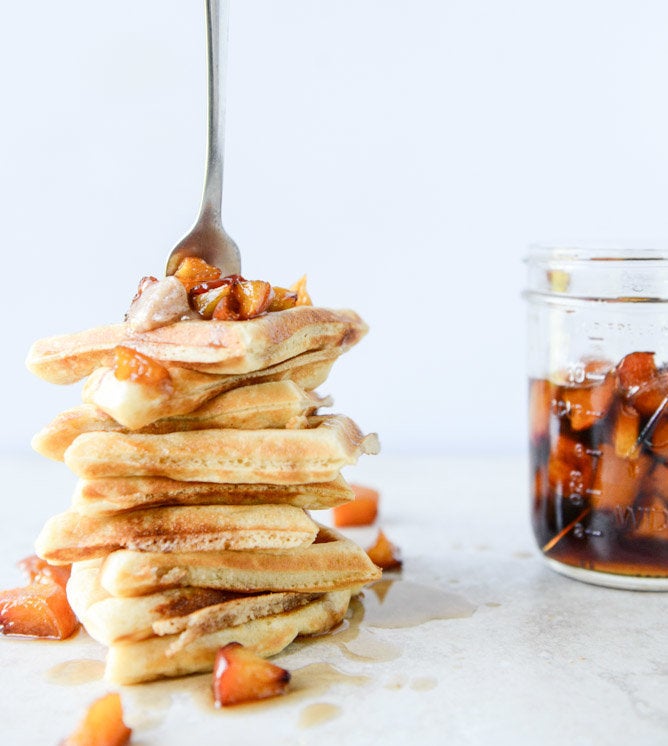 Churro Waffles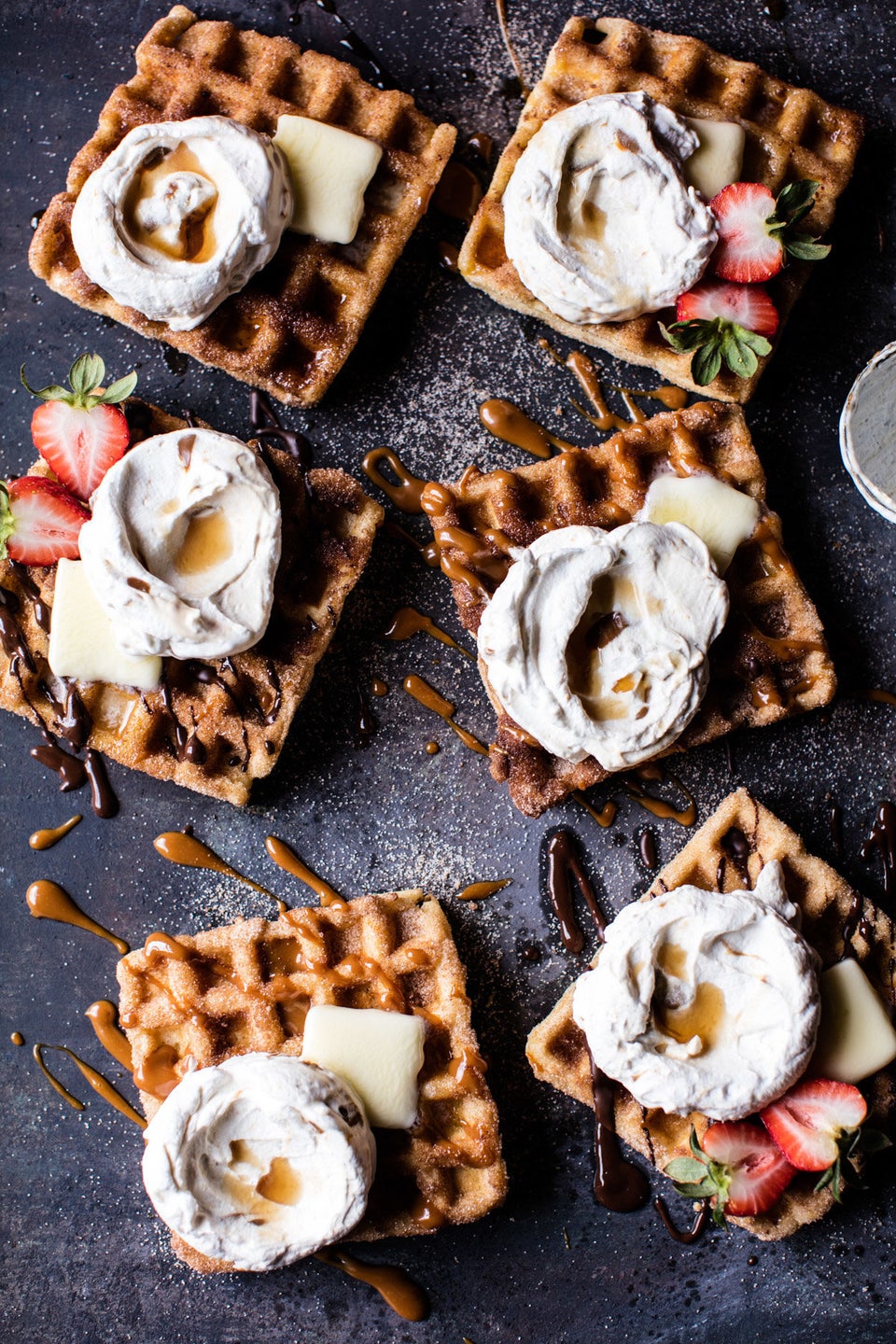 Chocolate Waffles With Peanut Butter Sauce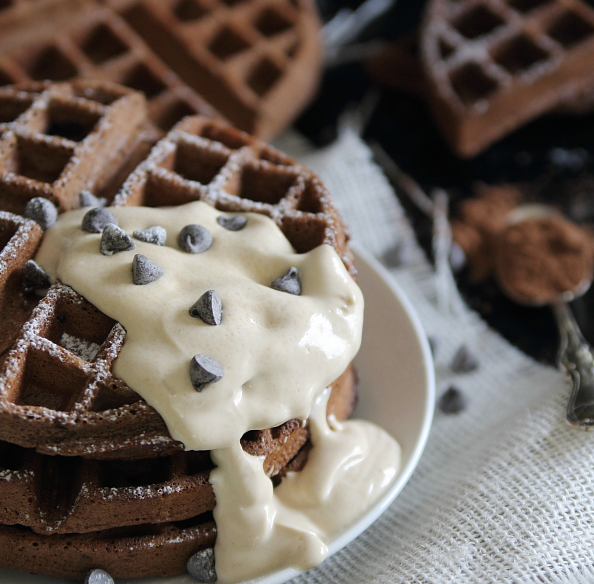 Belgian Liege Waffles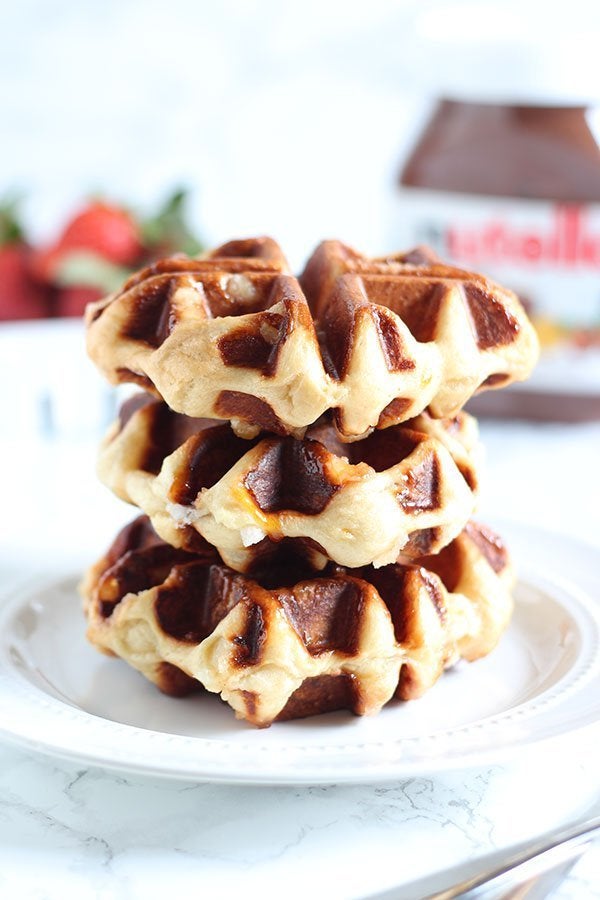 Cheddar Cornbread Waffles With Fried Egg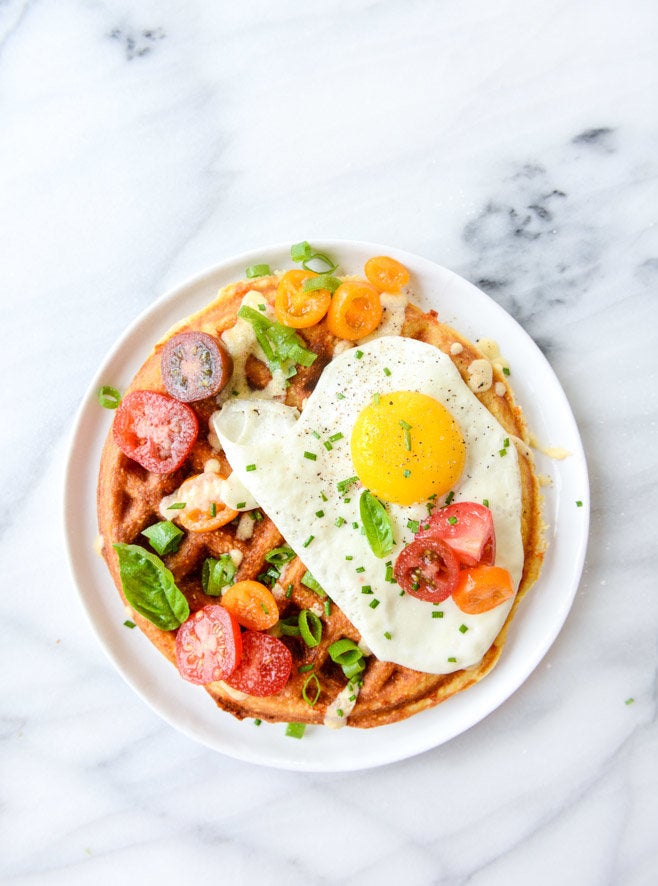 Cider Pumpkin Waffles With Toasted Pecan Butter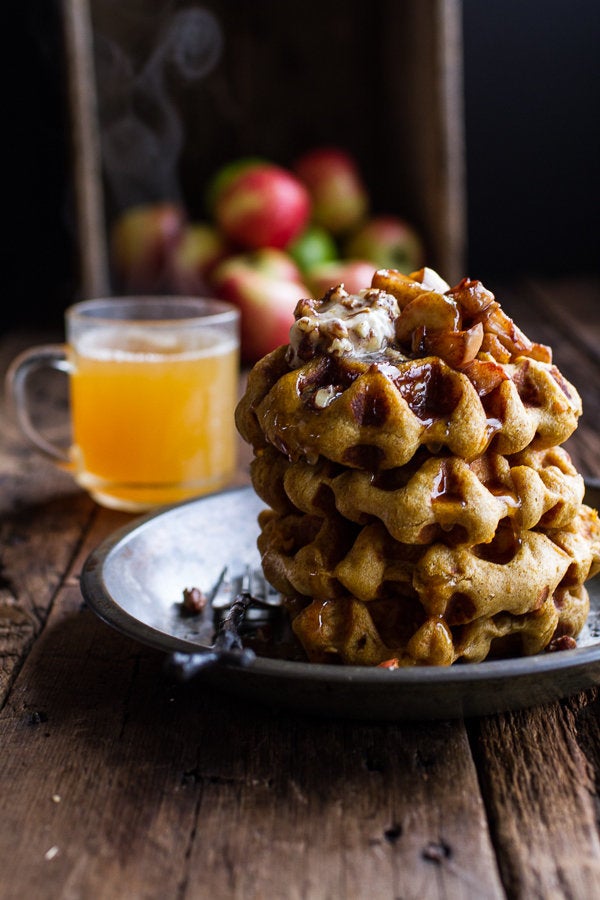 Coconut Flour Waffles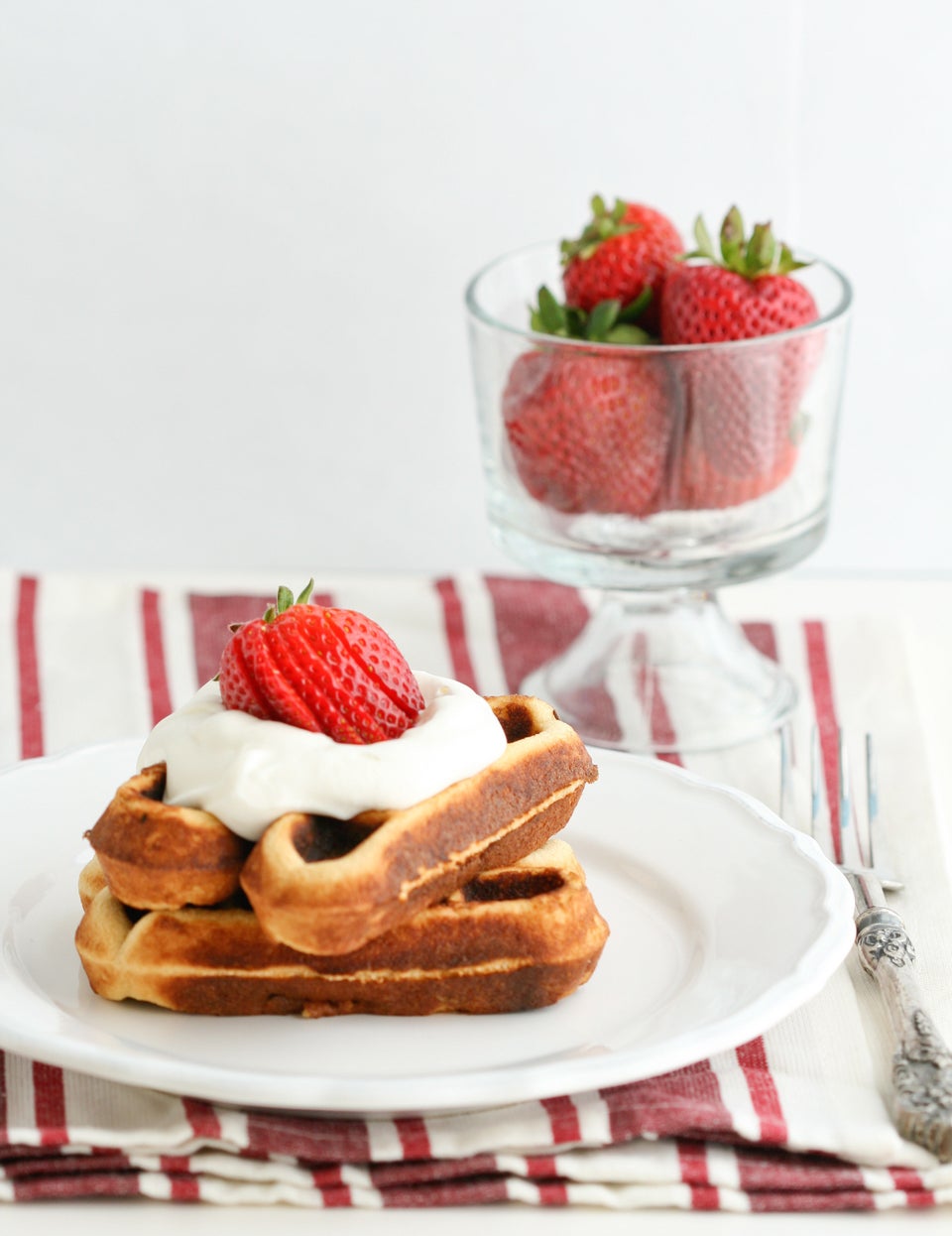 Chocolate Caramel Liege Waffles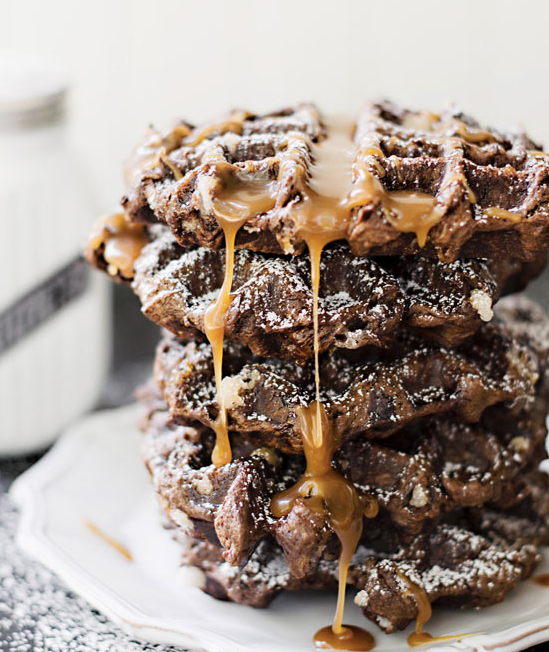 Coconut Yogurt Waffles
Praline Waffles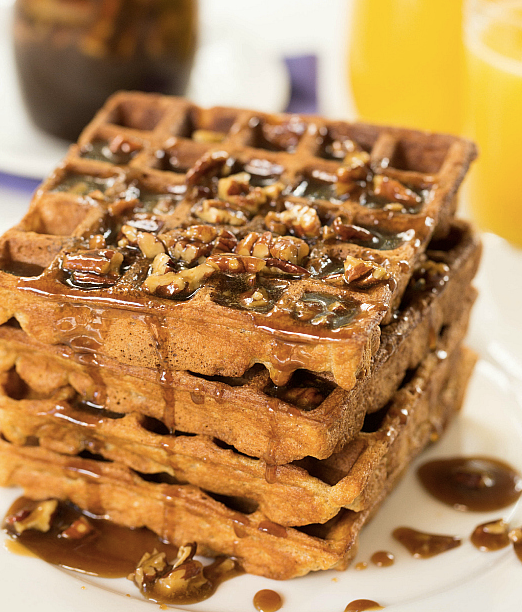 Pumpkin Spice Waffles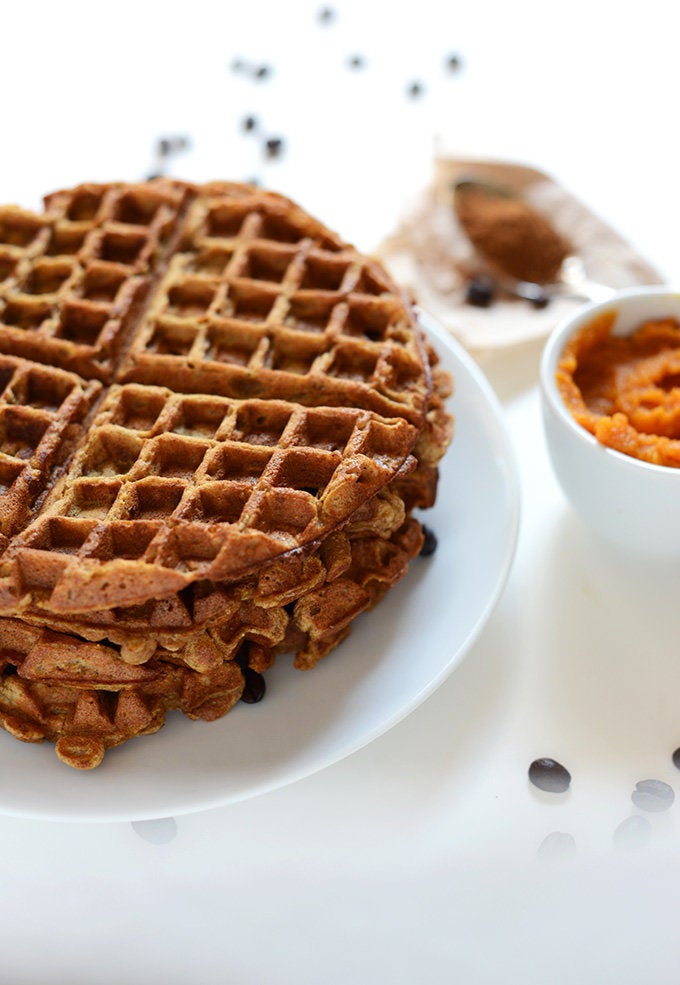 Weekday Waffles With Maple-Blueberry Butter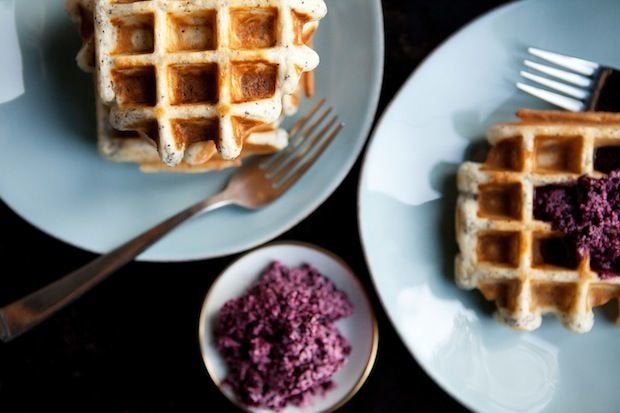 Sweet Potato Waffles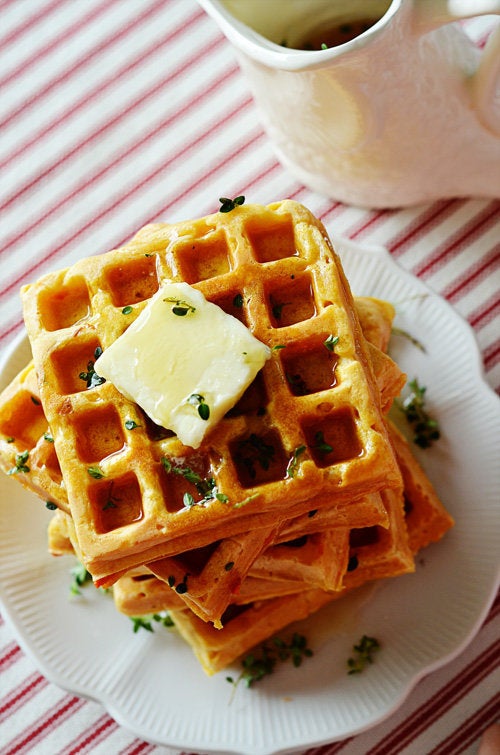 Fudge Waffles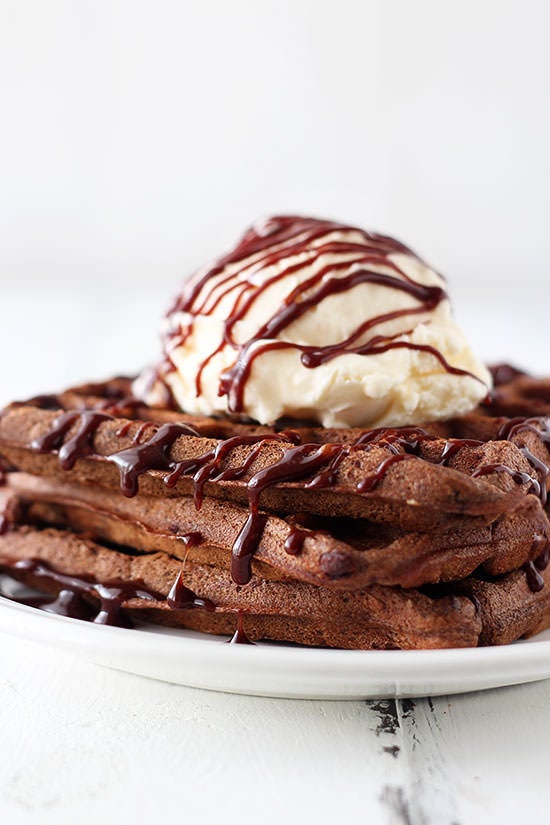 Spiced Stout Waffles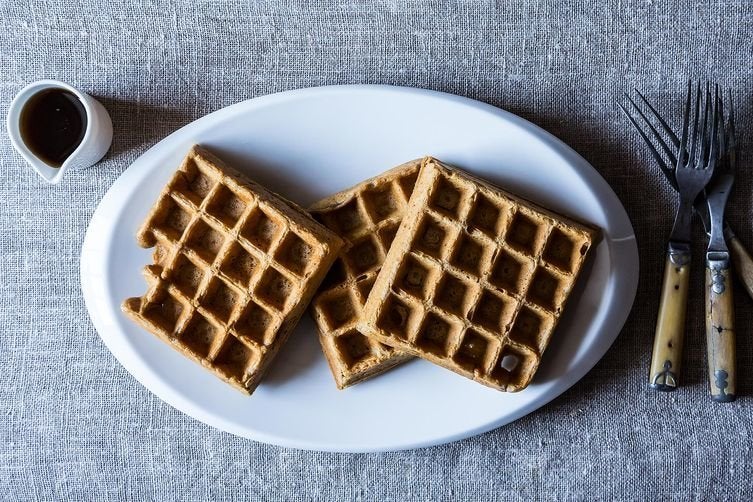 Apple, Cheddar and Prosciutto Waffles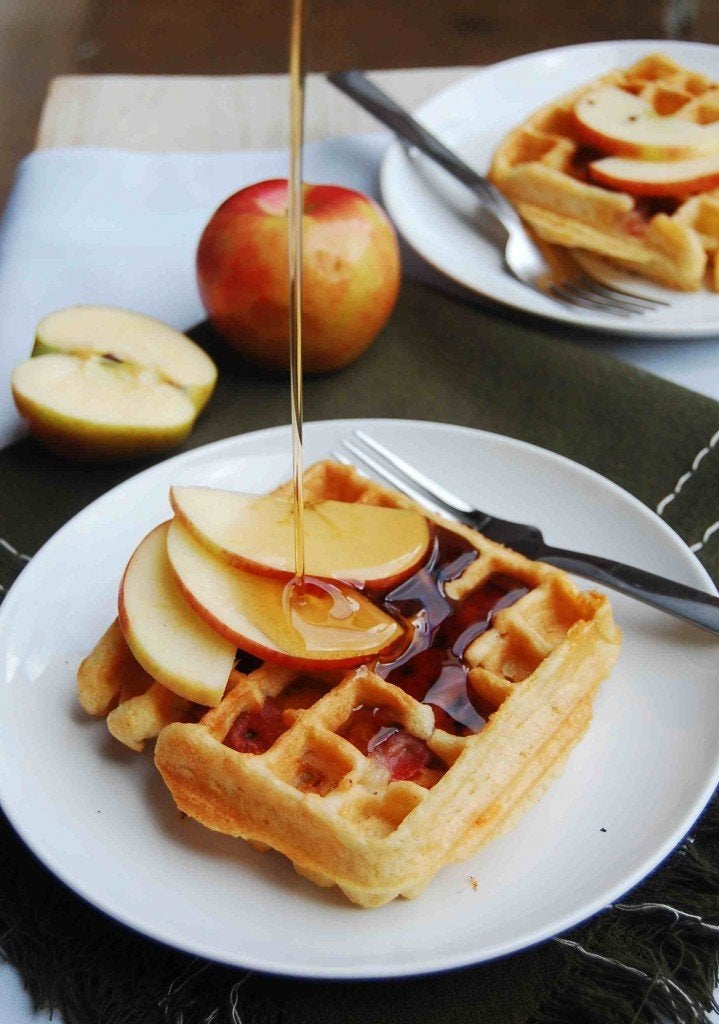 Aretha Frankenstein's Waffles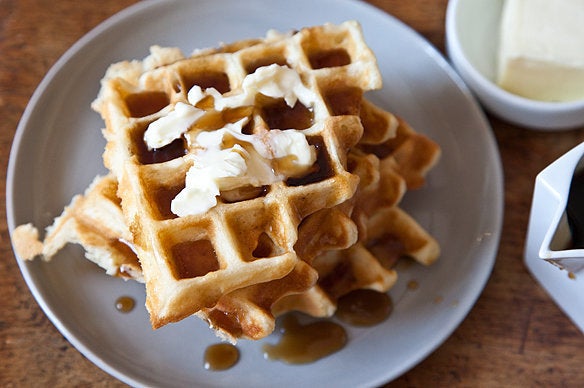 Pumpkin Waffles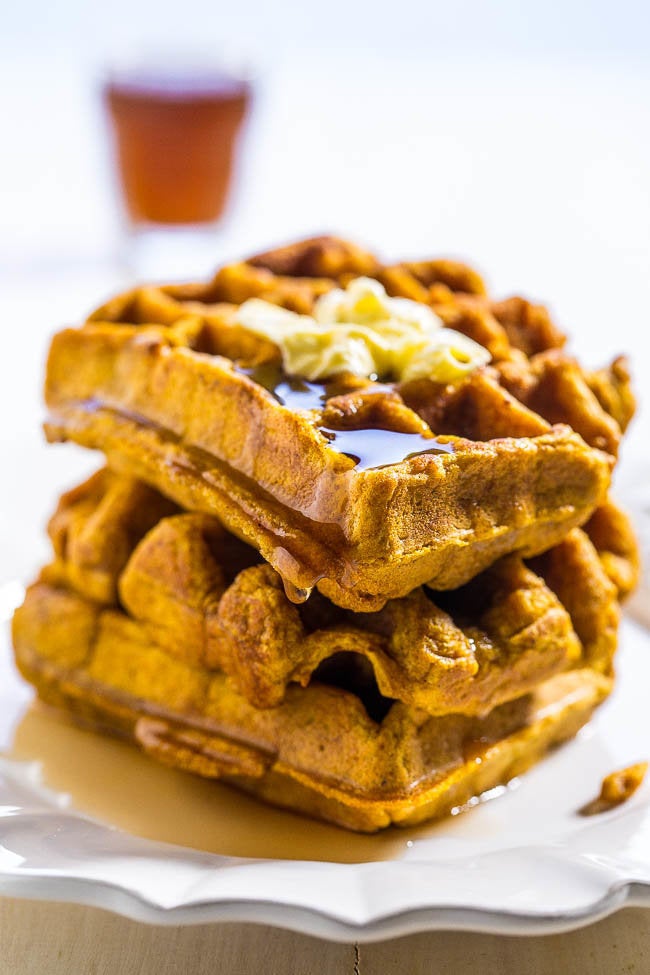 Gluten-Free Cornbread Waffles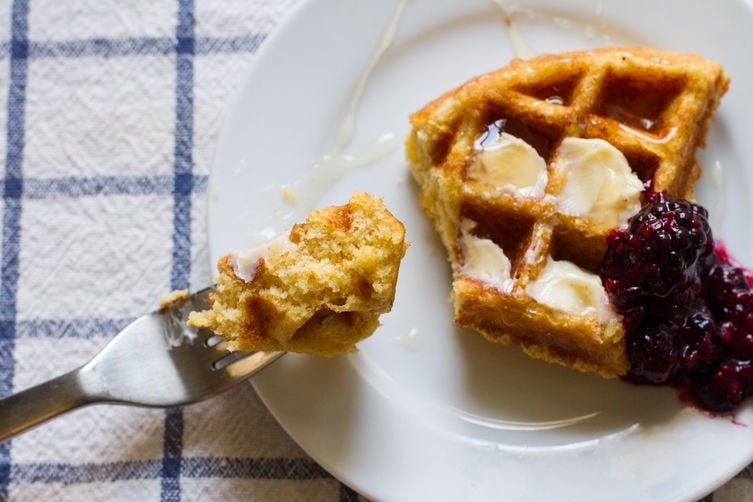 Eggnog Waffles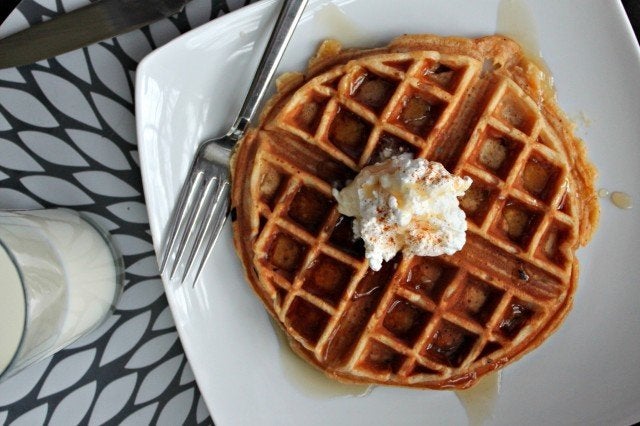 Chili and Cornbread Waffle Stacks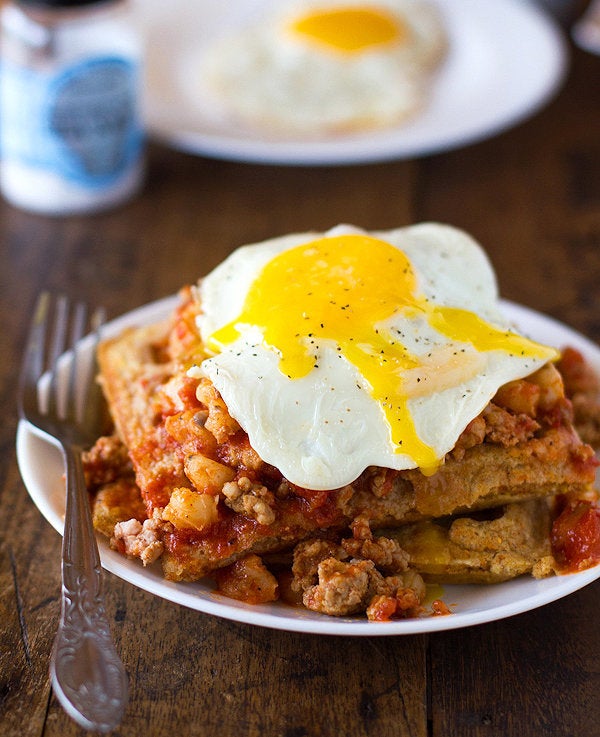 Orange Cinnamon Belgian Waffles with Dark Chocolate Hot Fudge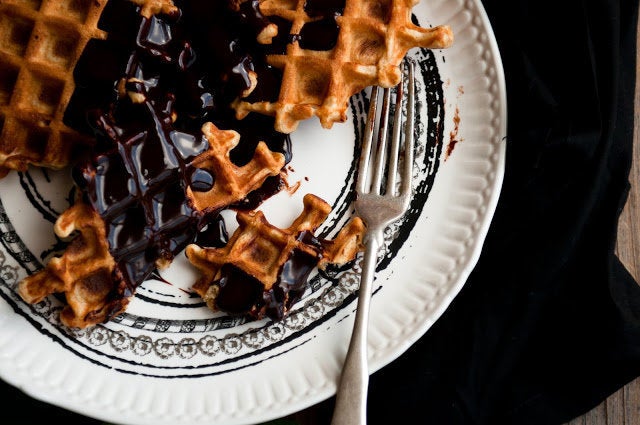 Spiced Apple Buttermilk Waffles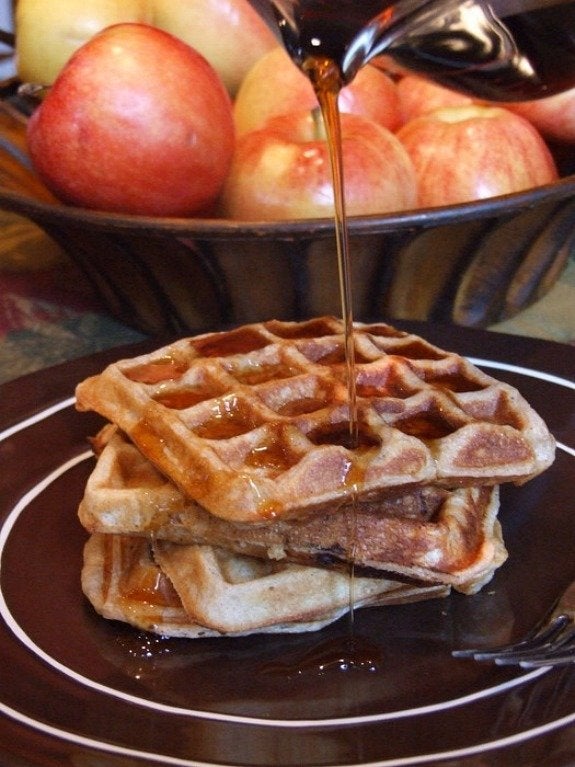 Lemon Belgian Waffles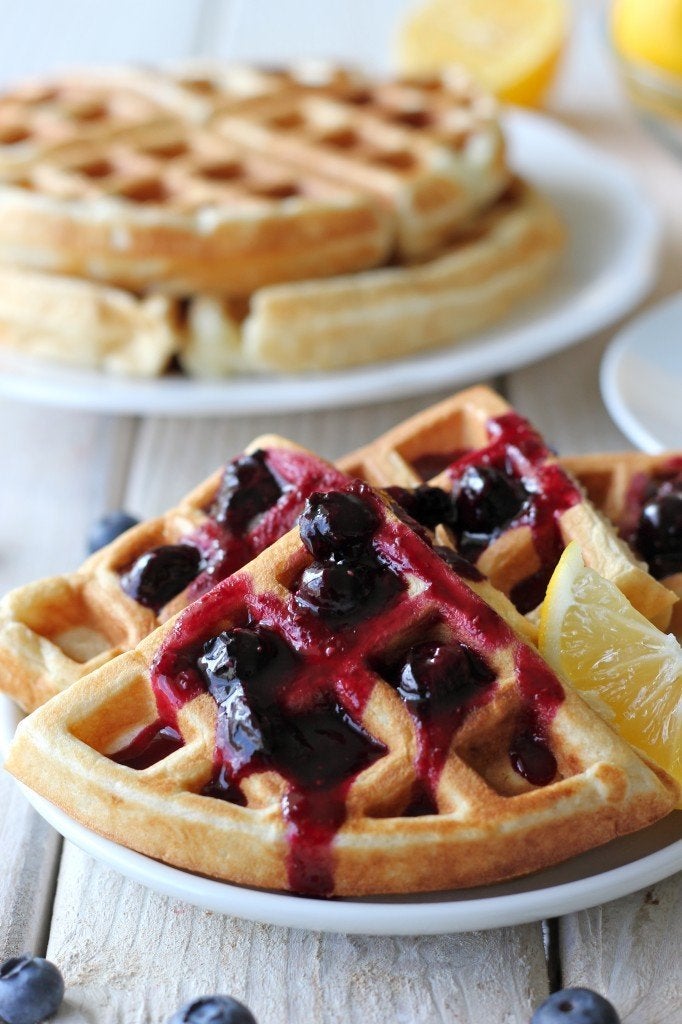 Brown Butter Pumpkin Chai Waffles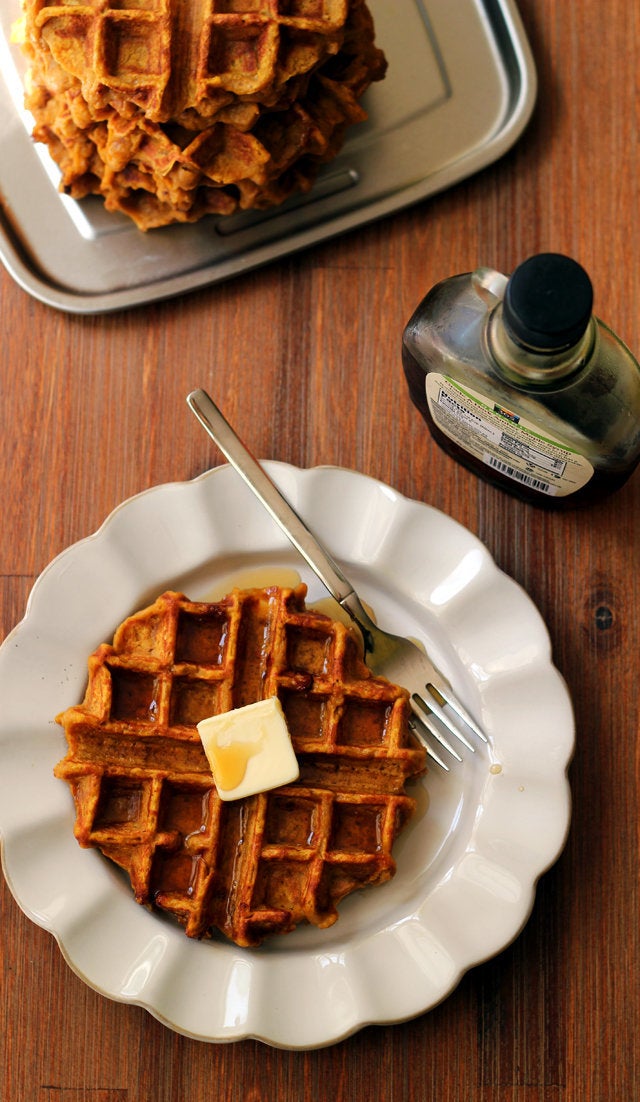 Joanne Eats Well With Others