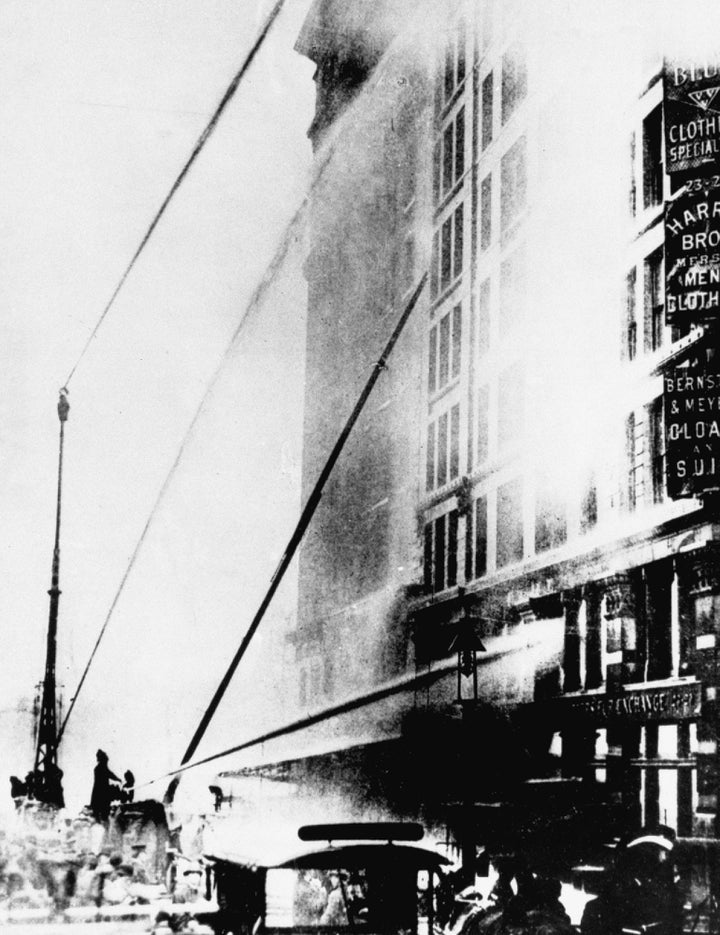 These are not great times for workers -- or for unions. One bright spot, though, are new laws that protect workers from being cheated out of their wages. On April 9, New York will become the largest state yet to enact a law designed to reduce wage theft by employers. The law could mean, literally, tens of millions of more dollars in the pockets of workers.
Wage theft is a pervasive problem. As Kim Bobo documented in her now-classic 2009 book, Wage Theft in America, this is the "crime wave that nobody talks about." Bobo showed that millions of workers are routinely cheated by employers who fail to pay minimum wage or overtime or break the law in other ways. New York Times reporter Steven Greenhouse has also documented widespread wage theft, particularly at retail stores like Family Dollar Store where managers allegedly manipulated computerized time sheets to cheat workers. In 2008, Wal-Mart settled 63 cases in 42 states where the company had forced its employees to work "off the clock" -- requiring unpaid work after employees had clocked out after their shifts. The settlement was staggering in scope, with Wal-Mart paying $352 million in unpaid wages in a case involving hundreds of thousands of current and former employees.
In New York alone, the National Employment Law Project has estimated that workers are cheated out of $1 billion in wages annually. Such losses in New York and other states not only negatively affect workers but also deprive government coffers of tax revenue.
Penalties for cheating workers have been paltry. As a New York Senate press release pointed out in fall 2010: "Under current law, there is little penalty for employers who violate wage requirements. Penalties for wage theft are so low that there is, in fact, a financial incentive to simply steal workers' wages. Responsible businesses can't compete when law-breaking employers are driving down pay rates."
Rising outrage over wage theft has led to an impressive organizing effort in recent years to pass new state and local laws to crack down on these abuses. Kim Bobo and her organization, Interfaith Worker Justice, have worked tirelessly on the issue. The National Employment Law Project has been another key player. As early as 2006, it created a field guide to help advocates push state agencies to combat wage theft. Heartbreaking research studies by NELP scholars like Annette Bernhardt helped draw attention to the abusive practices of employers -- particularly the exhaustive and groundbreaking 2009 report, Broken Laws, Unprotected Workers.
Over the past year, the campaign has begun to bear fruit. In December, in one of his final acts of governor, David Patterson signed the anti-wage theft legislation in New York that will soon take effect. The Wage Theft Prevention Act will jack up penalties on employers who cheat workers, increase protection of workers who report wage theft, and beef up the enforcement powers of the state's Department of Labor and Courts -- giving it new ways to investigate cases and also collect the money that workers are owed.
New York isn't the only state to enact new protections against wage theft. State anti-wage theft laws have also been approved in Maryland, Illionois, New Mexico and Washington. Local anti-wage theft ordinances have also been approved in Miami-Dade County and are being considered elsewhere.
Cheating workers out of fairly-earned wages is about as low as things get. It's great that some states have been making progress against this rampant form of crime, but here's the bad news: in most places in America employers still face few penalties and the epidemic of wage theft continues.
Calling all HuffPost superfans!
Sign up for membership to become a founding member and help shape HuffPost's next chapter