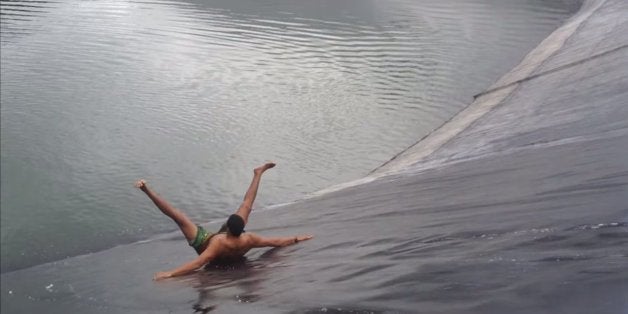 First let us start by saying, you can't legally go here. But we can see why you'd want to:
The barbed wire fence and risk of danger hasn't stopped Oahu residents from soaping up the plastic liner and flinging their bodies down the 60-plus feet of the "Nalo" Reservoir, a working reservoir that serves 126 acres of agricultural land in Waimanalo.
Videos of people sliding down it go viral periodically, usually when somebody "discovers" it and is understandably blown away. If you look it up, Google suggests words such as "trespassing" and "death" -- the seams of the plastic liner have been known to cut people and Elijah Martin commented on the above Facebook video that he is paralyzed from the chest down due to an accident there.
Still, people have broken in and recorded themselves -- like this fun video -- but you won't get very far trying to slide down the reservoir today. According to the ARMD, "Progress on the improvements to the Maunawili Ditch system has reached 85 percent to 95 percent completion and the recent rainfall has helped the Waimanalo Reservoir to achieve full capacity."
That means today you'll do a lot more swimming (see below) than sliding.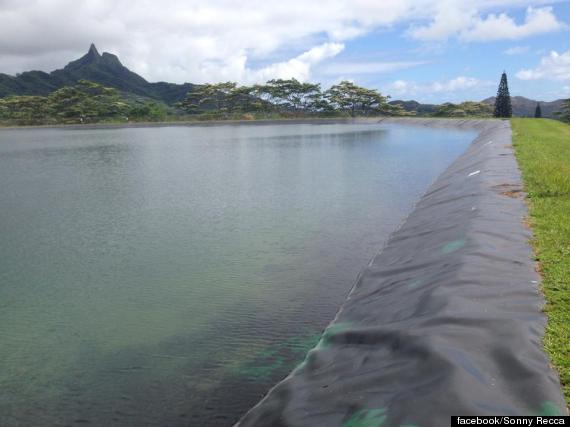 Correction: An earlier version of this article incorrectly stated that Elijah Martin was paralyzed from the neck down.
Related
Before You Go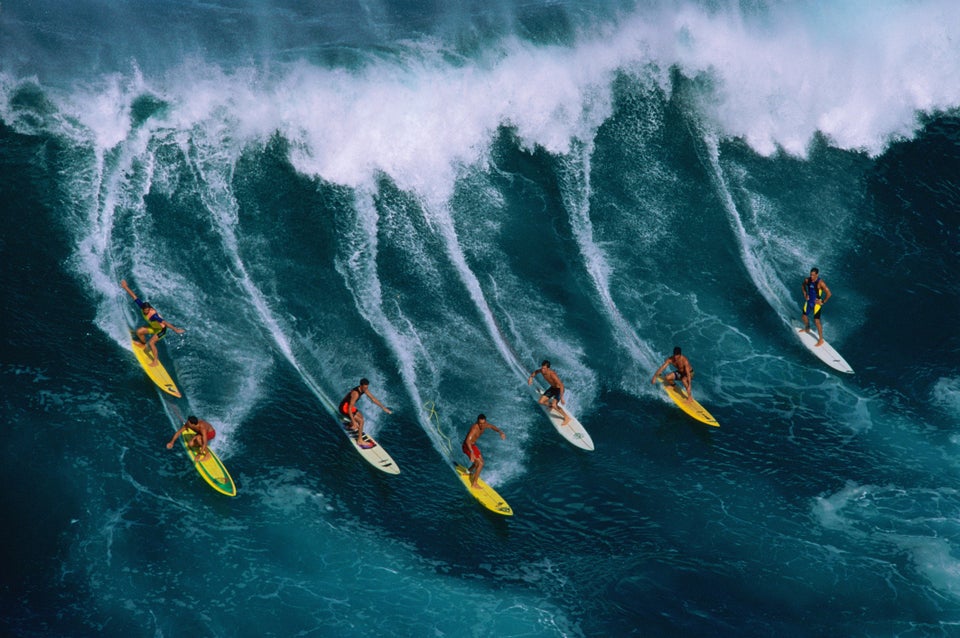 Surfing In Hawaii