Despite a national initiative to reduce obesity, the percentage of obese Americans has risen in the past ten years. In 2004, 32 percent of adults were obese, while in 2014, the figure had risen to 38 percent.
Dr. Marion Nesle, a professor in the public health department of New York University, called the numbers, "very unfortunate and very disappointing." The figures originate from the National Health and Nutrition Examination Survey, which is released every two years (Ogden et al., 2014).
In a previous report I wrote for the Huffington Post, I called obesity "the new smoking" for its effect on health and longevity. The large-scale study I reported on in that article found that obesity trimmed 8 years off the life span of the average person ― but when obesity-related diseases such as diabetes and heart disease were factored in, the figure rose to 20 years (Grover et al., 2014).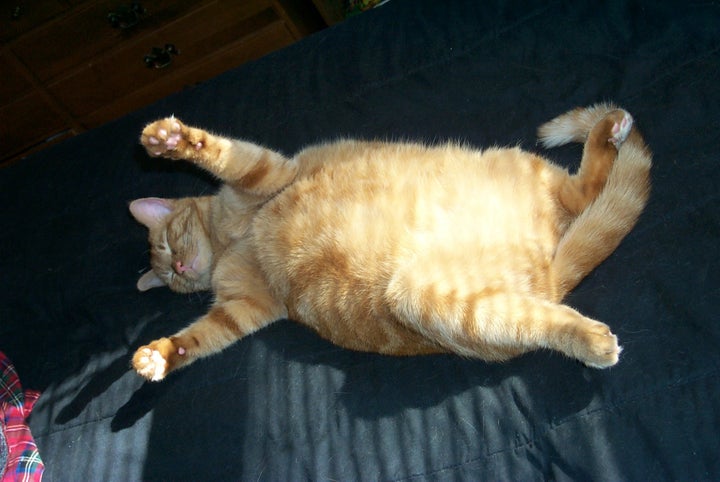 The latest report on obesity confounded experts, many of whom expected the obesity numbers to fall. The consumption of sugary sodas has declined by a quarter since 1999, and calorie intake has dropped for both adults and children. At the same time, the American diet has improved in quality, with lower consumption of trans fats and increased intake of fiber, according to another study recently published in the journal Heath Affairs (Wang, 2015).
However, Dr. Walter Willet, chair of the nutrition department at the Harvard School of Public Health, one author of that study, said that the overall numbers mask large disparities. Most of the improvements are found in well-educated Americans, with a big gap between rich and poor.
Forty percent of people aged 40-59 were obese, compared to just 17 percent of those aged 2-19. The number of obese youngsters has dropped significantly over the past decade, and experts believe that public health campaigns to raise nutritional awareness may be responsible for the improvements. About 57 percent of black women are obese, the highest rate of any group. At 12 percent, obesity was lowest among Asians, with other demographic groups falling somewhere in between.
A variety of experts have called for public policy initiatives to expand the gains made by a few demographic groups to a wider population (Tavernise, 2015).
There are several studies analyzing the behaviors of people who lose weight and keep it off permanently, and I summarize these in my book EFT for Weight Loss (Church, 2013). While most dieters regain the weight they've lost within two years, a small minority does not. Analysis of their behaviors show that they have common patterns, all of which can be taught. Studies by Dr. Peta Stapleton at Bond University show that dieters who use these techniques don't gain the weight back (Stapleton, Sheldon, & Porter, 2012; Stapleton et al., 2016). A public education campaign to share evidence-based techniques could result in better outcomes, according to the authorities cited in the recent reports.