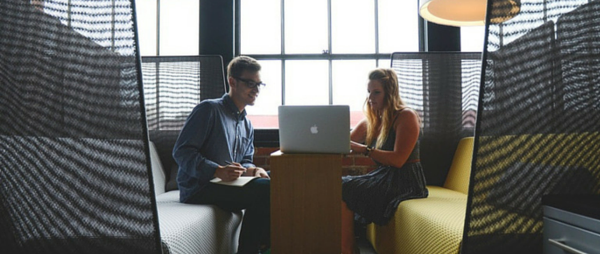 This is the first installment of a four-part series on helping you navigate away from common mistakes made when launching an email marketing program. These mistakes, and how you maneuver when you encounter them, can make or break your hopes and dreams for a thriving email marketing program; before it's even launched. In this series, you'll learn the key stages of successful email marketing—preparation, growing an audience, creating and sending emails, and analyzing results—and the pitfalls to look out for within each stage. For even more tips and inspiration to help you get started, you can head over to The Ultimate Guide to Email Marketing.
Your curiosity, and your inner entrepreneur, tell you..It. Is. Time. You're ready to embrace the most effective marketing channel known to brands.
But wait! Before you get started, spend time with this four-part series on the mistakes you'll want to avoid when ramping up your email marketing program. If you can relate to these mistakes (acknowledgement is the first step), then there's still time to get on the right track before getting started.
It's all about outlining a plan of attack. However, you can easily be distracted by your excitement and fall into these trouble areas:
You avoid investing time in researching
You have plenty of things to do right now. Don't bypass setting aside two to four hours of researching and educating yourself on the basics.
Start by finding an email platform. Whether you already have a faithful following, or you'll be growing an audience from scratch, there are plenty of choices like AWeber Email Marketing that may suit your needs. Google 'best email marketing platforms for [enter your industry here]' as a start.
Do some light reading. There are some basics you'll need to understand about growing an audience, designing an email, and other research that will guide your specific business needs. Blogs are a great resource. Email Monday and Email Experience Council are worth checking out.
You put the cart before the horse
Launching an email marketing program can be exciting. Too often, jumping right into adding names from business cards you collected and sending out promotional emails feels like the right way to launch your email marketing program. Not yet.
Take one to two hours to document your 'why' for email marketing. What is your purpose? What is your end goal? Aside from growing revenue, how do you plan to use your email program? Building stronger connections with both your current and potential customers is a good start.
Try setting a goal to reach a specific number of subscribers by a certain date. "Grow my email audience by 500 quality subscribers in 180 days." Now, you have a clear target and can focus on how to conquer that goal.
The next part of this series will focus on all things growth. You'll learn which key mistakes to avoid when trying to establish a passionate and engaged audience.
Related
Popular in the Community