If your heart's still beating, then probably at some point you've heard of Gigi and Bella Hadid, full-time sisters and sometimes models, scenesters and the celebrity list of notarity keeps on unfolding! But did you know of their elder sister, Alana Hadid? As part of Ann Taylor and The Loft's more free-spirited, casual blend of active and street wear labeled as "lifewear", Lou & Grey first gave us a sneak peak into an Alana Hadid x Lou & Grey collaboration in Los Angeles with Alana's friends and family celebrating over dinner at Republique back in December 2015. Then, guests were gifted personalized, limited edition scarves/bandanas -- one of Alana's signature characteristic pieces, designed by herself together with the Lou & Grey team.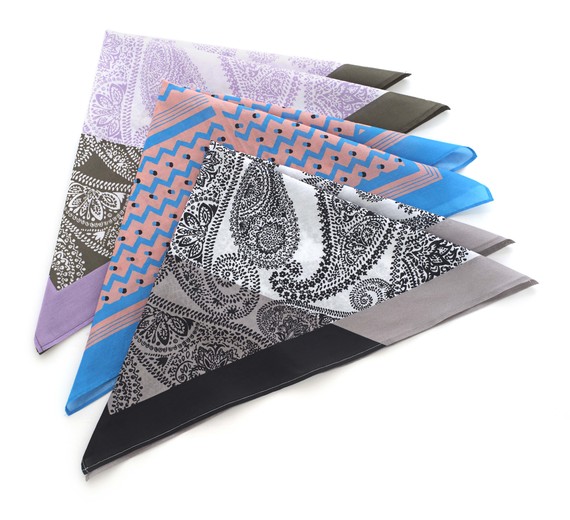 Just the first product in a series of upcoming collaborative designs by her then, now fast forward to 2016, specifically last night Tuesday in NYC at Navy in Soho for a special Cocktails Invite to further celebrate this collaboration, officially set to launch in two weeks. While the likes of New Orleans, Rio and the island of Trinidad were all saying farewell to the flesh by reveling in Mardis Gras' "Phat Tuesday", Brazil's "Carnaval" or "Trini Carnival", I guess a few of us in NYC were gearing up in anticipation for the release of "Alana Hadid x Lou & Grey" by schmoozing and having an early kick off to NYFW! OK, maybe no comparison to those massive mas celebrations, but it girl models, Gigi and Bella Hadid were there to support their elder sister Alana, alongside dad, Mohamed Hadid. And it brought out the paparazzi onto the streets of Soho everywhere! Somewhat different to the chic, "athleisure", dressed-up styles of her younger sisters, Alana Hadid embodies the effortless cool, casual tones and flow of California, something most true New Yorkers will admit they're in love with, only after they're over conquering the terrain, energy, highs (lows too!) and stimulating lifestyle of the Big Apple.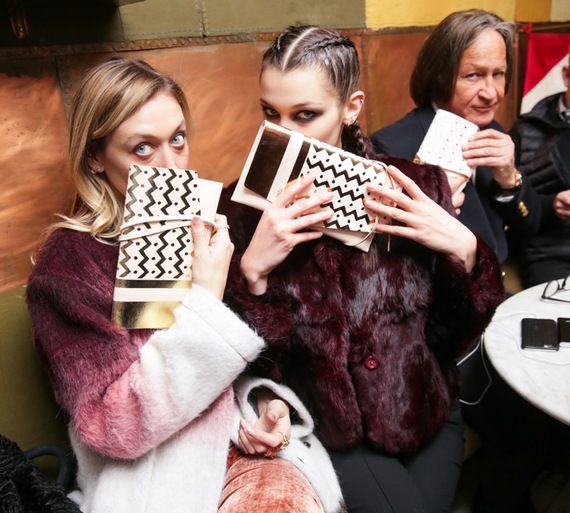 Before it got too crazy loud and mad crowded, not to mention quite disruptive by everyone snapping away pics with their cellphones, I shot a few questions to Alana finding out the keys to success in the fashion world. Considering she's in a unique position coming from different sides of the industry by being a model, a designer and holding it down for such a long time as a stylist, she was quite insightful.
Q. There's a lot of clothing companies around, why this particular match with Lou & Grey for you Alana?
Alana:
I really connected with Lou & Grey right off the bat. I visited one of their stores before it opened and felt at home there. Their aesthetic is very much mine - its structured, comfortable and fun. I also really felt like they immediately understood my design ideas and I consistently feel inspired by them.
Q. Are you the oldest Hadid sister - did you also do fashion campaigns as a kid, hence this collab now?
Alana:
I'm actually not the oldest Hadid sister! My older sister, Marielle, is and she was really the first to get into fashion. She went to school for design and marketing and modeled very early on. I never really modeled as a child. I left that to Marielle and Gigi but I always had a distinct, sartorial point of view. I was always working behind the scenes.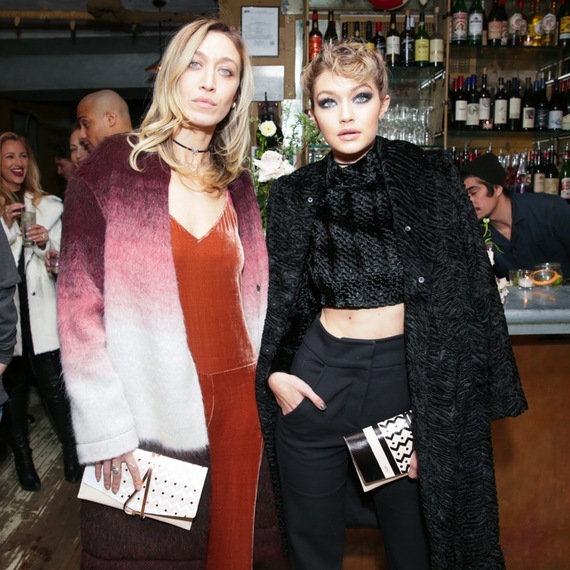 Q. What's the signature quality or ingredient that you'd say describes your collaborative line as well?
Alana:
I strived to make this capsule collection very wearable. I wanted it to look like something I would wear but also be able to connect with a girl who was maybe a bit more girlie. I wanted to make something fun but functional and comfortable.
Q. Unlike yesteryear, what do you say about today's climate being more about a model's name vs face?
Alana:
I don't know that it is really more about the name vs the face. It takes the face to make the name, but I appreciate that there is more emphasis on what is beyond just a beautiful face. Personally I know some gorgeous models who are amazing artists, writers, bakers, singers and entrepreneurs.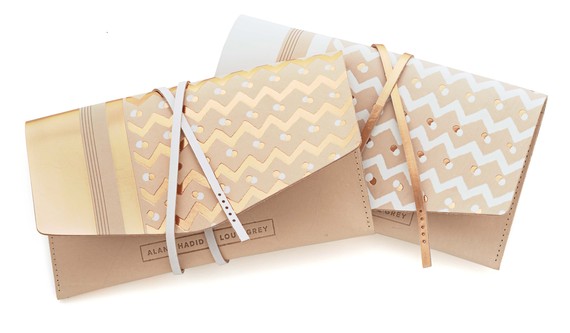 Q. As a longtime stylist, who in the music world do you admire style-wise and what city is tops for admiring everyday style?
Alana:
I really admire Lady Gaga. She has really made statements with clothing and gone through drastic transformations and every iteration of her persona is more and more intriguing. Also at the moment I have been watching Copenhagen - there is something very pure and cutting edge about their street style.
ALL photo credit: Angela Pham at BFA, and used by permission from EIE.