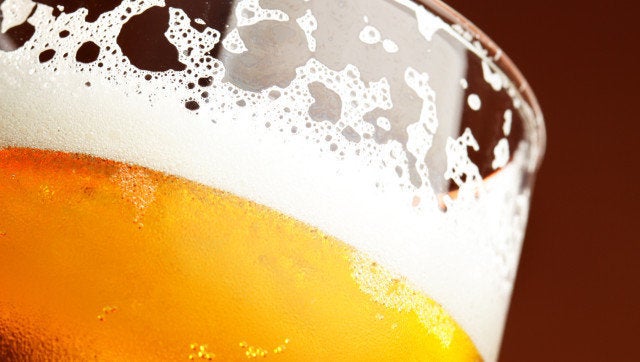 Last week on Heritage Radio Network, Jimmy Carbone of Jimmy's No. 43 had guests Tommy Harder and Jen Schwertman from the Blind Tiger Ale House join him on his weekly program, Beer Sessions, to discuss cooking with beer. Hungry and thirsty yet? You should be. Cooking with beer is one of those examples of two rights making a very right. We all know the traditional French technique of cooking with wine, but with the renaissance of the craft beer movement, serious chefs are having their beer and cooking it too.
Blind Tiger is a well-known beer bar in New York City's West Village, but the addition of the perfectly paired food menu has really put them on the map. It is their chef, Tommy Harder, who has elevated the cuisine in such a thoughtful manner that having beer with the food he cooks is literally a no-brainer. Every menu item has been developed with beer in mind, and a number of the items are even cooked with beer in the recipes.
At Blind Tiger, Harder offers pilsner-brined chicken wings that defy the normal conventions of fast-food wings. For one thing, they are fully baked as opposed to fried. Before this happens, they are brined for hours in a salty pilsner solution, which gives the meat a uniquely juicy consistency and balances the flavors. It can take up to 15 minutes for them to be ready once the order is in. Jen Schwarten, Beer and Bar Consultant, notes that this can frustrate hungry patrons clamoring to dig their teeth into the spicy juicy wings, but the quality of the wings makes them more than worth the wait.
Harder finds cooking with beer an efficient way to replace a complicated stock when cooking. In the small kitchen at Blind Tiger, this has proved especially useful. He says the beer can act as a seasoning and the amount of hops can play a large part in adjusting the flavors. His signature dish is a potato and cheese beer soup, which is a perfect foil for cold winter days. Harder uses a straightforward recipe of potatoes, sharp cheddar cheese and a combination of beers that result in a super flavorful and hearty soup that customers can't get enough of.

Chef Harder, who is finding beer to be a source of endless creativity in the kitchen, has gone so far to create a beurre blanc sauce with mead that paired perfectly with a white fish. For heartier dishes like game meat, he recommends a stout or a porter as the basis of the sauce.

There seems to be no end in sight for the beer/food revolution. I recommend you try cooking with beer at your home, but head to Blind Tiger first for some deliciously boozy inspiration.
To hear more about the wonderful world of Beer, listen to Beer Sessions with Jimmy Carbone every Tuesday from 5:00-5:45pm on HeritageRadioNetwork.Org.
Listen to the original episode with Jimmy Carbone and Tommy here.
REAL LIFE. REAL NEWS. REAL VOICES.
Help us tell more of the stories that matter from voices that too often remain unheard.