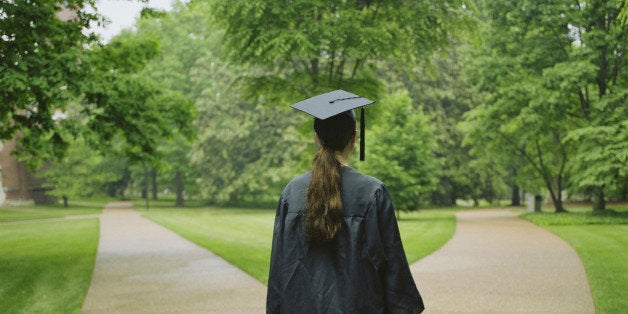 This article is authored by The Kumu Hina Project: Dean Hamer, Joe Wilson & Hina Wong-Kalu
As graduation season approaches, most seniors are focused on how to say good-bye to friends, who will sign their yearbook and plans for the future. But transgender students have a more basic question: will they be accepted and allowed to graduate as who they truly are?
The Hawaii Department of Education has rationalized such discrepancies by arguing that each decision should be made on a case-by-case basis according to "individual circumstances" -- which is, of course, the exact opposite of what is actually needed: clear, precise guidelines that set basic standards for all students in all schools.
Fortunately, the administration of President Barack Obama, Hawaii's native son, has stepped in to provide exactly such guidance. On Friday May 13, officials in the U.S Department of Education and Department of Justice jointly issued a letter to every public school in America requiring equal treatment for transgender students. The directives were announced in a moving and historic speech by Attorney General Loretta Lynch, in which she said: "This is a time to summon our national virtues of inclusivity, diversity, compassion and open-mindedness ... toward the promise of equal rights for all."
Included in the directive is specific advice pertaining to graduation:
Unless expressly authorized by Title IX or its implementing regulations, a school may not segregate or otherwise distinguish students on the basis of their sex, including gender identity, in any school activities or the application of any school rule. Likewise, a school may not discipline students or exclude them from participating in activities for appearing or behaving in a manner that is consistent with their gender identity or that does not conform to stereotypical notions of masculinity or femininity (e.g., in yearbook photographs, at school dances or at graduation ceremonies).
In other words: let graduates wear the color robe that matches their identity, not their birth certificate.
The federal guidance was sent in response to inquiries from educators, parents and students across the country, including from the National Association of Secondary School Principals. It is accompanied by a 25-page document describing policies and emerging best practices that are already in place in many schools to support transgender students.
Although much of the media attention has focused on the hot button issue of bathrooms, the federal guidelines are broader than that, covering names, pronouns, identification documents, school records, athletics and a variety of other practical matters. The fundamental issue is not where students go to relieve themselves, it's whether they are respected as their authentic selves.
A few areas, especially in the south, have resisted Obama's important move. The Governor of Arkansas told school districts to ignore the letter, and Texas's lieutenant governor said his state's schools are prepared to forfeit as much as ten billion dollars in federal education funding rather than comply with the directive.
Hawaii is better than that.
Long before Western contact, Kanaka Maoli had a language, culture and social structure cognizant and accepting of great diversity in social norms and mores. Those who embodied both male and female spirit were known as māhū, and were valued and respected as caretakers, healers and teachers of ancient traditions. Unlike malihini haole (foreigner/visitor) concepts of transgender, the native understanding of māhū is inclusive of the psychological, spiritual and emotional elements of fluidity across the gender binary; it has nothing to do with where one goes to the lua.
Given such a receptive climate, Hawaii schools should have been able to move quickly and decisively to ensure, at a minimum, that this year's graduation ceremonies are equally open to students of all gender identities. The Department of Education says it has been working on draft guidelines, in consultation with highly qualified local educators and advocates, for ten months. And the Board of Education, in response to testimony offered by members of the transgender community at its most recent board meeting, has signaled support.
With graduation season days away, and a new school year just around the corner, Hawaii's transgender youth, and all those limited by gender stereotyping and discrimination, are watching and waiting to see if our educational leaders will summon their inner Loretta Lynch and take action to ensure respect and inclusion for all.
Calling all HuffPost superfans!
Sign up for membership to become a founding member and help shape HuffPost's next chapter