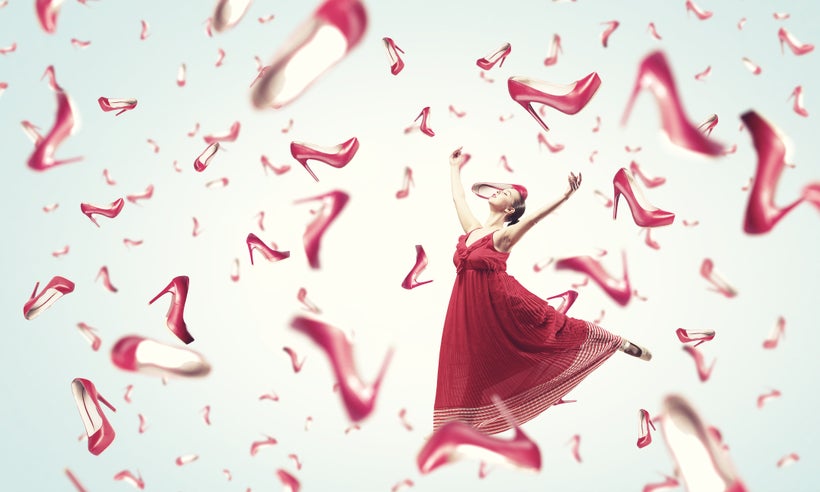 In 2007, nearly 4 years after my advanced stage 3C breast cancer diagnosis with metastases to 13 lymph nodes, I was stunned as I listened to an interview with Dr. Paul Goss who emphatically reported that ER+ breast cancer is a chronic relapsing disease that can stay dormant for years, tragically to return with metastases to bone and/or liver and/or lung. I just completed a 3-year treatment of an aromatase inhibitor for my estrogen-fueled breast cancer, which was missed and delayed by mammogram because of my dense breast tissue. Prior to hearing his compelling data about my breast cancer and its risk of recurrence well passed the 5-year milestone of a survivor's obligatory celebration, the plan was to end my treatment after 5 years to correspond with the current standard of practice. Dr. Goss called the lack of communicating the persistent later recurrence of ER+ disease the 'greatest' disservice to breast cancer patients. The stage-at-diagnosis 5-year charts, with its mortality projections that survivors seek out at the time of their diagnoses, are misleading and only tell half the story of the chronicity of this troublesome receptor.
What shook me to my core was his comment that 2/3 of all recurrences of node positive & hormone receptor positive disease metastasizes no matter how long from the original diagnosis. I knew I was heading to the grave quicker if I ceased my treatment.
I shared his interview with my health care team which included my breast surgeon, oncologist, primary care doctor and radiation oncologist and communicated my desire, despite the side effects of the medication, to continue post 5 years, unless the science in two years informs us otherwise. While understanding my concern and plea for continued protection because of my late stage diagnosis, they were hesitant to support my preference past 5 years because of the current standard of care.
At the 5-year mark of my treatment at the end of 2009, I again lectured my health care providers on the MA. 17 trial data on extended adjuvant therapy to reduce the recurrence of breast cancer in addition to suppressing a new occurrence of breast cancer. I was convinced that continuing my therapy was the best insurance policy I had to prevent the other shoe from dropping - a metastatic recurrence. After all, I experienced the tragic result of my lockstep adherence to my doctors' advice for yearly mammography screenings for protection from an advanced cancer, despite the decades of research reporting the limitations of mammography screening to detect cancer in the dense breast. I am convinced that my screening nearly killed me (and still could) but this small white pill, the aromatase inhibitor, is keeping me alive. My health care providers' unwillingness to fully concur with me about the chronicity of my disease was evident, although there was no denying my great risk of recurrence, given my late-stage breast cancer at diagnosis. Because of my persistence, we all agreed to an extended endocrine therapy for me.
A study on the 20-year risks of recurrence in women with ER+ breast cancer who were disease free after five years of endocrine therapy was published this week with similar conclusions from my first encounter with this data in 2007. These results confirm that my determined desire to continue my therapy post 5 years, which is now embraced by my health care providers into my 13th year, was the right decision for me. Throughout the study period, breast cancer recurrences occurred at a steady rate from 5 to 20 years. The absolute risk of recurrence and death increased with larger cancers and greater nodal status. The study found that patients with T2 disease (tumors greater than 2 cm) and between four to 9 cancerous nodes that ceased therapy after 5 years had a 41% risk of recurrence.
The side effects of adjuvant therapy cannot be underestimated as patients live with these side effects for many years – this is a truth they know. However, there is another truth that many patients do not know when their health care providers conceal the persistent reality of the recurrence of ER+ disease. This covert action may be tragic as women make the decision to rid themselves of the side effects and cost of the therapy with little knowledge nor thought of their risk of metastatic recurrence. Once the study was released, breast cancer social media sites lit up with comments from patients stunned by these results. Patients commented that they stopped therapy recently and never had a conversation with their health providers of the potential impact of ceasing therapy.
Dr. Paul Goss talks about the risk of breast cancer recurrence in ER+ disease
Calling all HuffPost superfans!
Sign up for membership to become a founding member and help shape HuffPost's next chapter
This post was published on the now-closed HuffPost Contributor platform. Contributors control their own work and posted freely to our site. If you need to flag this entry as abusive,
send us an email
.