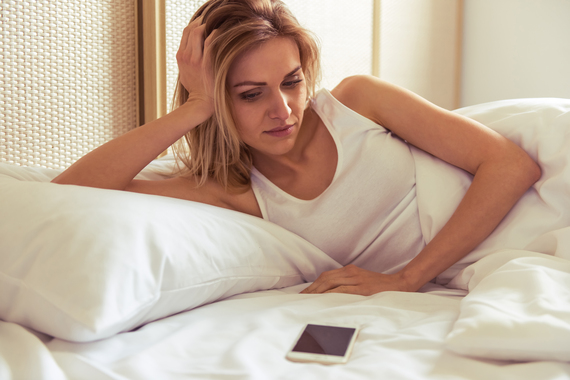 The Myth of the Travel App that will Rule All Apps
During the three and a half years I've worked with HomeExchange, one of the questions I'm asked most frequently is "Where's your app?" Staff, members of our community and entrepreneurs all are incredulous when I respond that we don't have one. Why? The common thinking seems to be that apps are the be-all and end-all solution for any web-based business, critical to staying connected at all times, without which you cannot be considered a true innovator. The implication being that not having an app will ensure even the most disruptive of ideas is destined for failure.
I have a different perspective. I believe apps can certainly fulfill a valuable, if not critical, role, especially for your power users; but they just aren't quite everything they're stacked up to be.
Proceed with Caution
If service oriented technology is meant to enhance an experience, there's a serious disconnect between app developers and app users. Around 4 million mobile apps are available in the top app stores. That's a lot of choices. But get this --
the average person deals with only five on a regular basis
(Facebook, YouTube, Maps, Pandora and Gmail are the most common). Meanwhile, 66 percent of time spent on the average smartphone app is spent in three functions -- email, social media and gaming.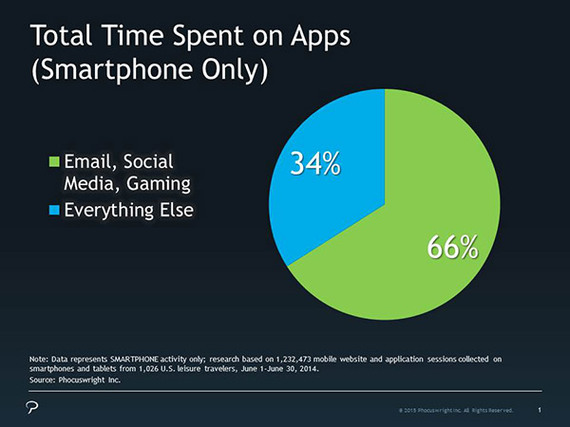 At a minimum, the mobile app industry is incredibly competitive. Of the nearly three hours a day that people spend on their mobile apps, about one percent of that time (less than two minutes) is spent on travel apps. And among travel apps, the leaders routinely belong to airlines and major OTAs (more on that later), and of those, companies that typically receive millions of users per day to their online properties.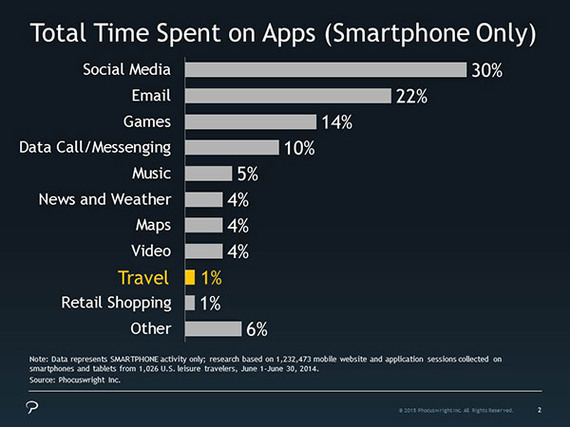 Travelers certainly do use apps -- frequently -- opening them an average of 25 times a day when on the road. However, even with this use, the historic hockey stick growth rate of app usage is slowing, primarily due to an increasingly efficient mobile web model using HTML5.
An App is Not a Panacea
There's no question that technology is important in everything we do, but native apps are rarely a panacea. Even after being developed, they must be discovered and downloaded by your target audience. A poor launch often results in a failed app. And a critical update often requires users to download it all over again, i.e., more hoops to jump through.
While apps traditionally offered some inherent advantages, more and more, this functionality is readily available from mobile-friendly, HTML5 websites. Around 89 percent of traveling smartphone users search in a browser an average of twice a day. However, in 2015, only 42% of smartphone users downloaded an airline app that offered flight tracking, ticketing, entertainment and faster check-ins; 13% of of travelers downloaded OTA apps; and 9% downloaded apps for hotels.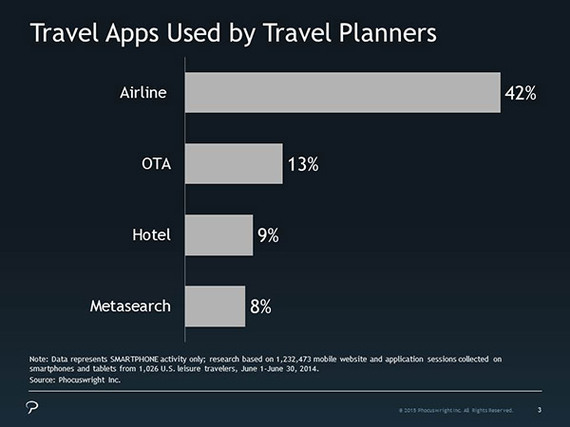 There's even more bad news for travel companies investing in a native app: 80 percent of downloaded apps are only used once. A tad risky to invest time, money and resources in app development at the expense of other critical business priorities and optimizing a mobile web experience, don't you think?
So Why Go There?
The saturated market, increasing expense, lack of resources, difficulty of discovery, limited analytics and small audience reach are pushing native apps to the wayside while HTML5-based, WiFi-ready apps are taking center stage.
Certainly native apps offer strong attributes, including offline accessibility, easy camera and GPS integration, one-touch photo sharing, geo-services, virtual experiences and real-time data delivery (e.g. ride-sharing apps). But only a few apps have risen above the white noise in the app stores (mostly due to the result of seven figure marketing budgets and a strong reach). In contrast, HTML5 enables a web-based, app-like experience, that is easy to create and allows for the publication of content on the fly. Your consumers are already on your site.
Perhaps we shouldn't be asking what makes the perfect app that every traveler will find useful; instead we should be thinking about how can we best disseminate information on mobile platforms. So should we really be investing in the one travel app to rule all others? If we don't, have we lost our way? Doesn't it make more sense to find new ways of capturing and retaining the attention of customers within our existing websites?
Members of HomeExchange.com, take comfort. We'll meet your mobile needs. But we will most certainly first optimize your experience on mobile devices via the mobile web before we through a hail mary with a native app that purports to solve all the problems with travel. And we have a lot of work ahead! Back to it...
This post is a derivative of my presentation at EyeforTravel in San Francisco, 2016.
What do you think? Please share your comments
---
Statistics were collected with these sources:
Forrester Research Inc. 2015
eMarketer.com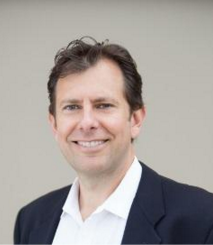 Jim Pickell is President of HomeExchange.com, an advisor, angel investor, and frequent guest lecturer. Previously, Pickell founded several companies including OpenEnglish.com, Latin America's leading online language school, and served as Senior Vice President of SONY Connect in L.A., where he led the digital distribution of films, music, and eBooks. His later quest to collaborate with like-minded thinkers and create ideas that influence positive change led him to HomeExchange.com, first as a member and now as a core part of what he calls "a 23-year-old startup." Pickell is a member of the board of the Family Travel Association and an adjunct professor of entrepreneurship at the Argyros School of Business and Economics. He holds a degree in economics from UC Berkeley, a law degree from Loyola Law School, and an MBA from the Anderson School at UCLA.
REAL LIFE. REAL NEWS. REAL VOICES.
Help us tell more of the stories that matter from voices that too often remain unheard.