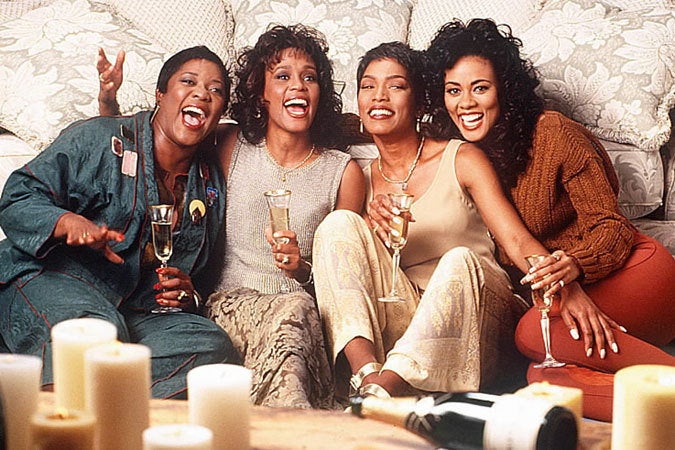 Over 15 years since they dominated Hollywood, Forest Whitaker is bringing back Whitney Houston and company for a sequel to "Waiting to Exhale."
Indiewire's The Playlist reports that one of the film's stars, Angela Bassett, confirmed on the CBS show "The Talk" that Whitaker is touching up "Exhale" author/screenwriter Terry McMillan's script for the sequel, which she based on her 2010 novel sequel.
"She wrote 'Getting to Happy' and she's written the screenplay... Loretta [Devine], Lela [Rochon], Whitney, Forest. Forest is working on the script now, " she said.
The first film also starred Gregory Hines, Dennis Haysbert, and Donald Faison, among others.
Whitaker, from whom "Exhale" was his first major directorial effort, has gone on to become a renown director and actor; he swept the major awards -- Oscar, Golden Globe, SAG and BAFTA -- for his role as Idi Amin in "The Last King of Scotland," and has starred in TV series "The Shield" and "Criminal Minds: Suspect Behavior."
Houston, who had previously starred in "The Bodyguard," with Kevin Costner, has only done one film since "Exhale": 1996's "The Preacher's Wife." While Houston won't star, Warner Bros. has greenlit a new remake of "The Bodyguard."
McMillan is also the author of "How Stella Got Her Groove Back," among other notable books.
Popular in the Community