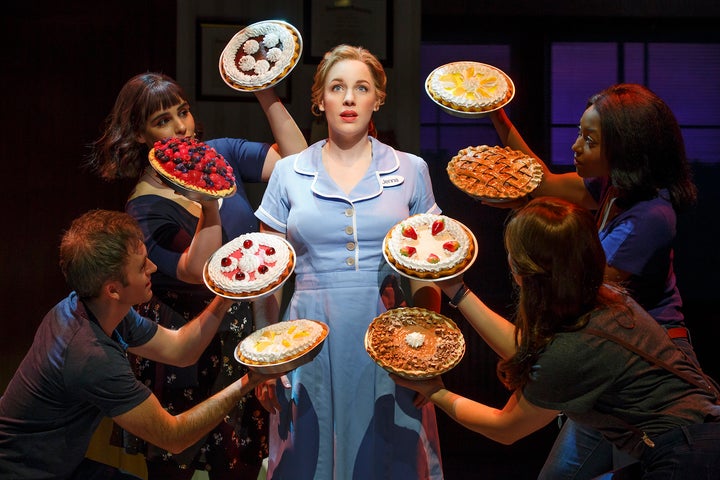 Still, one person hadn't picked up on that anomaly until late in the game: the show's leading lady, Jessie Mueller.
"I honestly didn't know that was the case until somebody brought it up. I hadn't noticed," Mueller told The Huffington Post. Ultimately, she believes her oversight is a positive thing: "Everybody was there simply because they were the best person for the job."
To her point, few new Broadway musicals boast such an impressive pedigree. "Waitress," which is based on Adrienne Shelly's 2007 film of the same name, is directed by Diane Paulus, who nabbed a Tony Award for the 2013 revival of "Pippin." Choreographer Lorin Latarro, who worked on the immersive theater sensation, "Queen of the Night," was brought in to give the cast slick moves, while Jessie Nelson ("I Am Sam") provided the book. Then, of course, there's the anthemic, pop-rock score, written by Grammy-nominated singer-songwriter Sara Bareilles.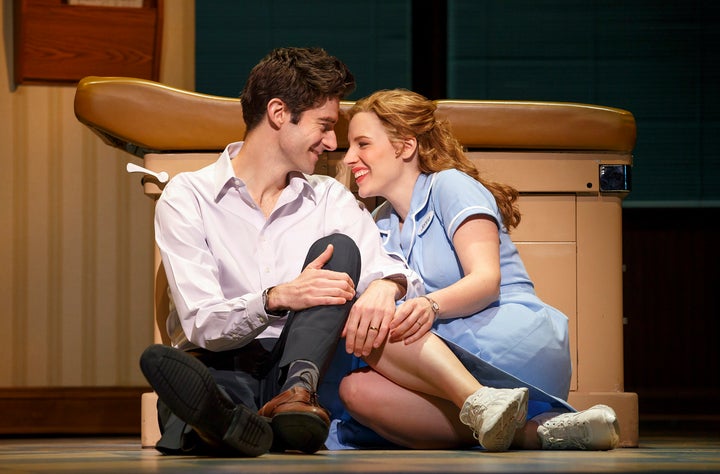 "Waitress" finds its heartbeat, however, in Mueller. The 33-year-old singer-actress brings undeniable warmth and charm to the role of Jenna Hunterson, a waitress and pie-making aficionado at a small-town diner who feels trapped in a loveless relationship with an abusive husband (Nick Cordero). After discovering that she's pregnant, Jenna finds herself in a surprise affair with her gynecologist (Drew Gehling), and sets out on a journey of self re-discovery with the help of a few imaginative pie recipes.
""I think it's really important for women to see a character who has not taken care of herself, but then see that person taking control again and experiencing a redemption.""
Mueller, who hails from Evanston, Illinois, first played the role in a 2014 workshop during her Tony-winning run as Carole King in the smash musical, "Beautiful," and said she connected to the "inherent goodness" of Jenna, portrayed by Keri Russell in the 2007 film.
"There's something about her soul that I just really loved," Mueller said. "There's a lot of pain there, but there's also a lot of strength. That really appealed to me."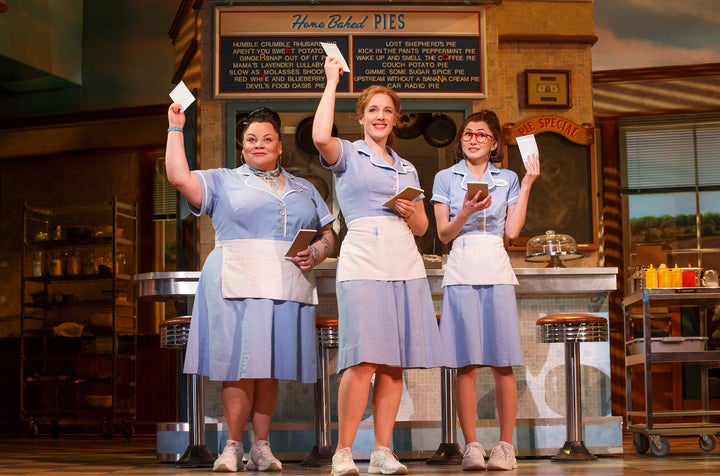 Before "Waitress" began its out-of-town run in Cambridge, Massachusetts last August, Mueller spent time with victims of sexual and domestic violence at the Mount Sinai Sexual Assault and Violence Intervention (SAVI) program in New York. That process, she said, was an "interesting challenge" that allowed her to get inside Jenna's head but made her feel "blessed to not know what that's like firsthand."
Mueller wants audiences to see her portrayal of Jenna as a cautionary, albeit uplifting, tale that's told with plenty of humor. Though "Waitress" tackles a number of serious themes, it offers its star plenty of opportunities to show off her comedic chops, too. In fact, Mueller said her favorite number is not her centerpiece ballad, "She Used to Be Mine," but rather the sexy "Bad Idea," which finds Jenna and her doctor in flagrante delicto atop an examination table.
Discovering those nuggets of comic relief, she said, was "hugely satisfying" and strengthened the musical's redemptive message.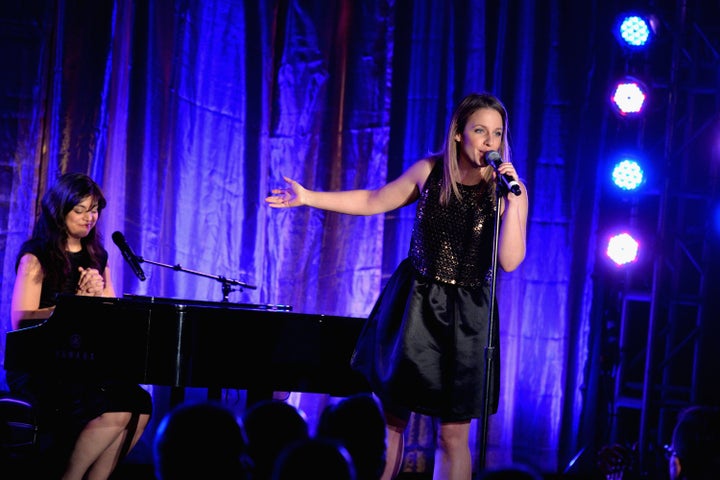 "In today's society, I still think young women are taught to stay out of the way, take care of everybody else and not put themselves first," she said. "I think it's really important for women to see a character who has not taken care of herself, but then see that person taking control again and experiencing a redemption."
Certainly, that work has paid off. The show, which opened on April 25, received four Tony Award nominations, including Best Musical and Best Performance by a Leading Actress in a Musical for Mueller.
Pointing to her Tony victory for "Beautiful" just two years ago, Mueller is refreshingly modest about the critical raves she's received for "Waitress." Still, she said, "To be recognized for this show, which we have worked so hard on and I love so much… I feel really, really lucky."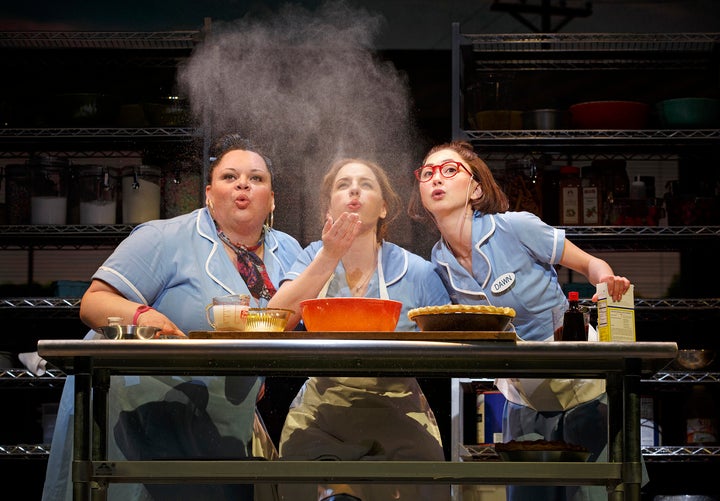 "If young women can look at this show and say, 'Oh, I can be a book writer, I can be a director, I can be a choreographer,' that's such a great thing, because it hasn't happened before," she said. "I hope that people are just more open than ever to hiring the best person for the job, no matter what their gender or their sexual orientation or their race is, and that we're finally getting to a point where we are inclusive and not taking anyone out of the equation."
Related
Before You Go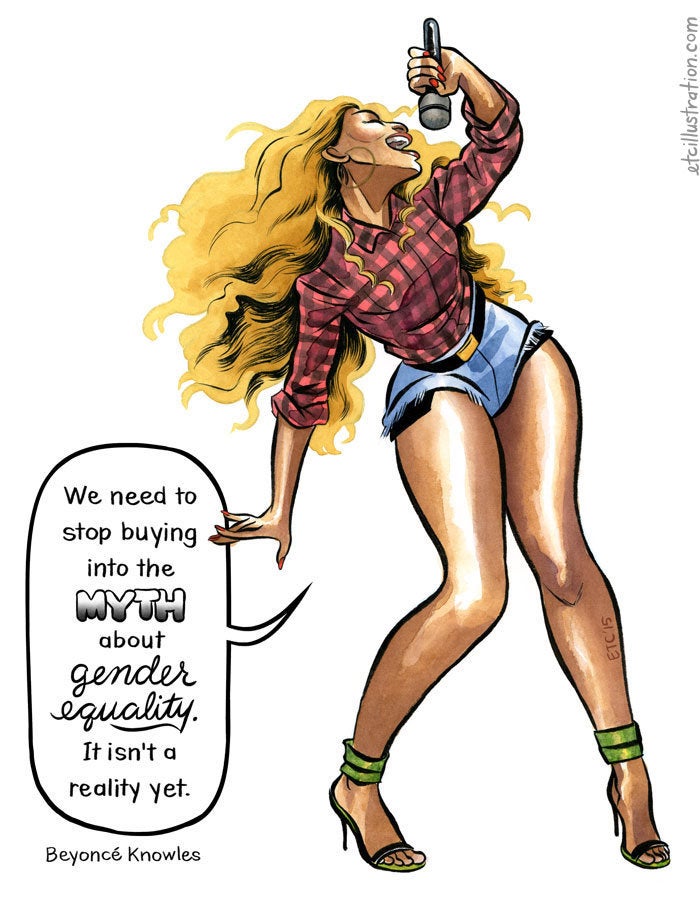 10 Women On Why Feminism Still Matters
Popular in the Community