With all the roadblocks thrown up by the Supreme Court, should school systems still try to pursue diversity? One district in North Carolina said yes and, as a new study shows, reaped solid rewards for the kids.
After years of progress in reducing racial segregation in schools, North Carolina began to go the other way in the 1990s. A series of Supreme Court decisions had undermined the districts' ability to assign students to schools based on race. Districts began abandoning their diversity plans in droves and reverting back to a time when your ZIP code was your educational destiny.
But the Wake County Public School System took a different approach. In place of race-based school assignment policies, it implemented plans that emphasized socioeconomic diversity.
The new study, published online this week in the journal Urban Education, looks at the impact of school assignment plans based on socioeconomic status in Wake County between 2000 and 2005. Duke University researchers focused specifically on how those SES-based plans affected school diversity and student achievement. The results were mostly positive.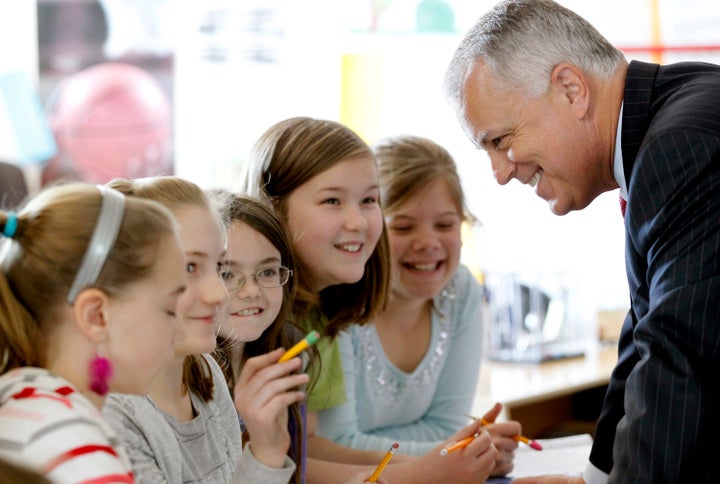 Wake County schools became less racially integrated than they had been under the earlier race-based school assignment plan. But they remained more diverse than schools in surrounding districts that used housing location to determine where students went to class.
In addition, the achievement gaps in math and reading between black and white students and between white and Latino students narrowed. Some "evidence suggests that for math scores, this improvement may have been due to differences in school composition," according to the study. Overall, students' scores increased in Wake County relative to other districts.
Study author Monique McMillian, an associate professor at Morgan State University, warned against concluding that the SES-based plan caused the latter improvements.
"We saw this association between policy and achievement," McMillian said, but the researchers couldn't say that the policy caused the achievement. She added, "This preliminary information is looking like perhaps it did."
Race-based school assignment plans are more effective at achieving racial diversity, said Duke professor William A. Darity Jr., another study author. But the new research shows that SES-based plans have their merits.
"If you're not going to use a race-based plan, then the next best option is an SES plan," Darity said. "Both of those are vastly superior to pure parental choice plans or neighborhood school plans or the like, because those will be heavily affected by neighborhood segregation."
So is Wake County still making progress on socioeconomic diversity in its schools? Not exactly.
The district school board controversially moved away from SES-based school assignment plans in 2010 and 2011. Since then, a new school board has adopted language to re-establish socioeconomic diversity as a priority.
The current policy says that "minimizing high concentrations of low-performing students" and "minimizing high concentrations of students from low-income families" are factors to be considered in assigning students to schools. Still, income is no longer as big a factor as it once, and the number of high-poverty and racially isolated schools has risen.
McMillian noted that the population of the school district has seen "incredible growth."
"So in order to keep the diversity, many people had to change schools," she said, adding, "I think for many families, they were upset at having to constantly change schools and not be able to buy a home in a particular neighborhood and know where their child was going to go to school."
Rebecca Klein covers the challenges faced in school discipline, school segregation, and the achievement gap in K-12 education. In particular, she is drilling down into the programs and innovations that are trying to solve these problems. Tips? Email Rebecca.Klein@huffingtonpost.com.
Support HuffPost
The Stakes Have Never Been Higher
Popular in the Community