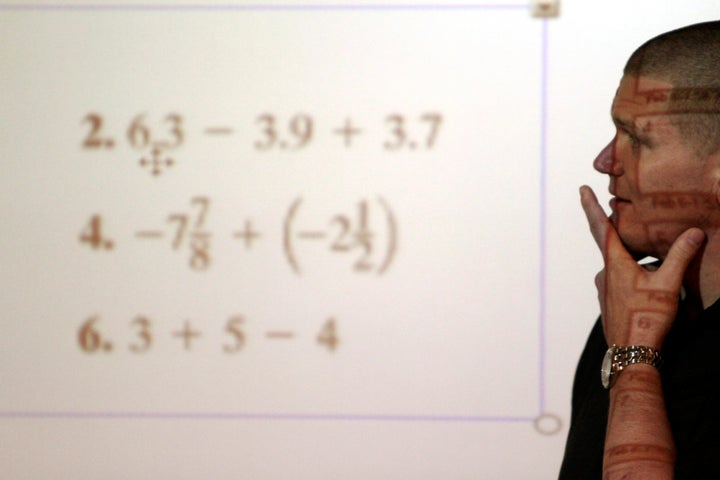 Under new education reforms adopted by North Carolina, gifted elementary school students will no longer be able to take middle school courses formerly available to them.
In an effort to phase in a set of national education reforms knows as the Common Core -- an educational initiative that seeks to improve American education through unified and rigorous teaching across state lines -- North Carolina has voted to install a more difficult curriculum for the 2012-2013 academic year.
Officials say that middle school math courses currently taken by gifted elementary school students will be too difficult for them after the curriculum changes, the McClatchy-Tribune reports. As a result, middle school courses will no longer be available to advanced elementary school students.
These changes fuel an already heated national debate on education reform. They raise the question of whether compliance to national educational standards such as the Common Core can stifle individual schools, preventing them from being able to push -- and conversely, alienating -- their brightest pupils.
"We need to keep challenging our top students," says Jim Martin, a school board member in West Lake, N.C. Martin says he does not want his district to adhere to a "one-size-fits-all" educational plan, the McClatchy-Tribune reports.
One such top student is Karissa Webb, a rising fifth grader at West Lake elementary school. Her plan to take middle school courses next year was rejected by school administrators, so she will re-take fifth grade math in the fall. Her parents have filed a grievance with the school.
"She's so upset at this point and wondering why someone else decided she's not ready," said Carman Webb, Karissa's mother.
Yet school officials say that as a result of the more challenging curriculum, even the most gifted elementary students will find enough intellectual stimulation without taking middle school classes. Fifth-grade teachers can also introduce sixth grade level material in their classes.
"It wouldn't be your mother's, or father's or grandparents' Algebra I," Rodney Trice, executive director for curriculum and instruction for Chapel Hill-Carrboro schools, told The News & Observer.
Algebra I courses, for example, would include some geometry. So Triangle High Five, a group led by local superintendents, is recommending that their school boards rename Algebra I, Algebra II and Geometry, in favor of Common Core Math I, II and III.
Popular in the Community