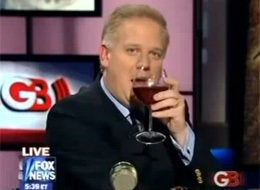 Big news today. We've confirmed that eight more major advertisers have pulled their support from Glenn Beck's show -- Wal-Mart, Best Buy, CVS, Travelocity, Allergan (maker of Restasis), Ally Bank, Broadview Security, and Re-Bath.
Overall, twenty advertisers have now ended their support of Beck. We're going to keep the pressure on Beck's remaining advertisers this week, and we'll let you know how you can help.
Eight more Glenn Beck advertisers, including Wal-Mart -- the world's largest retailer -- have confirmed to ColorOfChange.org that they pulled their ads from the controversial Fox News Channel broadcaster's eponymous show. Allergan (maker of Restasis), Ally Bank (a unit of GMAC Financial Services), Best Buy, Broadview Security, CVS, Re-Bath, Travelocity and Wal-Mart join the dozen other companies who previously distanced themselves from Beck.

Twenty companies have pulled their ads from Beck's show in just the last two weeks. The moves come after the Fox News host called President Obama a "racist" who "has a deep-seated hatred for white people" during an appearance on Fox & Friends. Previous companies who pulled their ads include ConAgra, GEICO, Lawyers.com, Men's Wearhouse, Procter & Gamble, Progressive Insurance, RadioShack, Roche, SC Johnson, Sanofi-Aventis, Sargento, and State Farm Insurance.

"We are heartened to see so many corporate citizens step up in support of our campaign against Glenn Beck," said James Rucker, executive director of ColorOfChange.org. "Their action sends a clear a message to Glenn Beck: Broadcasters shouldn't abuse the privilege they enjoy by spewing dangerous and racially charged hate language over the air. No matter their political affiliation, hate language doesn't belong in our national dialogue."

"Walmart [sic] today confirmed the retailer pulled ads from the Glenn Beck show on August 3rd," said David Tovar, a spokesperson for Wal-Mart, in an email to ColorOfChange.org.

"While advertising on Fox is part of our communication plan, we had not requested time on Glenn Beck's show specifically," said Carolyn Castel, Vice President of Corporate Communications for CVS Caremark, in an email to ColorOfChange.org. "We have instructed our advertising agency to inform Fox to ensure Glenn Beck's program is not part of our advertising plan."

"Our position is simple," Castel continued. "We support vigorous debate, especially around policy issues that affect millions of Americans, but we expect it to be informed, inclusive and respectful, in keeping with our company's core values and commitment to diversity."

In an email exchange with ColorOfChange.org, Lisa Svac Hawks, Director of Public Relations for Best Buy, stated that any advertisements for Best Buy that were placed on Glenn Beck's show were done so in error. Svac Hawks pledged that Best Buy will correct any mistakes made.

"We did not specifically place our ad on the show," said Amanda Borichevsky, a spokesperson for Travelocity in an email to ColorOfChange.org. "We buy ads in bulk and then they are placed somewhat randomly. However, we have now specifically asked that our ads do not appear during this show."

"We reviewed our commercial schedule, and based on your feedback, we've put any programming featuring Glenn Beck on our "do not air" list," said Aziz Mottiwala, Senior Marketing Manager for Allergan, in an email to ColorOfChange.org. "This means that you will no longer see any Restasis ads during programming featuring Glenn Beck. Thanks again for bringing this to our attention."

"Ally advertises on a broad spectrum of programs to reach our potential customers," said a Customer Care Representative for Ally Bank. "Our advertising is not an endorsement of editorial content on any program. We have ceased to advertise on the Glenn Beck program."

In a phone conversation with Dwayne Sigler, Senior Vice President of Marketing for Broadview Security Systems, Sigler told ColorOfChange.org that Broadview's advertising is bought based on network, not particular programs, but that "given the considerations, we have requested of Fox News not to include us in the rotation that would have our commercials running on Glenn Beck's show."

"...We are no longer airing our commercials on the Glenn Beck Show..." said Mary Beth Mayer, spokesperson for Re-Bath, in a phone message to ColorOfChange.org.

As the list of advertisers who don't want themselves associated with Beck continues to grow, our campaign is also getting major media attention, which helps send a strong message to Fox and to Beck's remaining advertisers. Last week, our campaign was mentioned in several media and advertising industry publications, on MSNBC, in the New York Times, and by Stephen Colbert.
Thanks to everyone who has stepped up and joined this campaign (there are more than 145,000 of you now) -- this wouldn't be possible without your voice. What we've achieved so far is incredible -- it's rare for a campaign directed at a TV show's advertisers to be this successful.
But we won't stop here. We're going to continue reaching out to Beck's remaining advertisers, and we'll keep you informed on how you can help us escalate the pressure.
Related
Popular in the Community