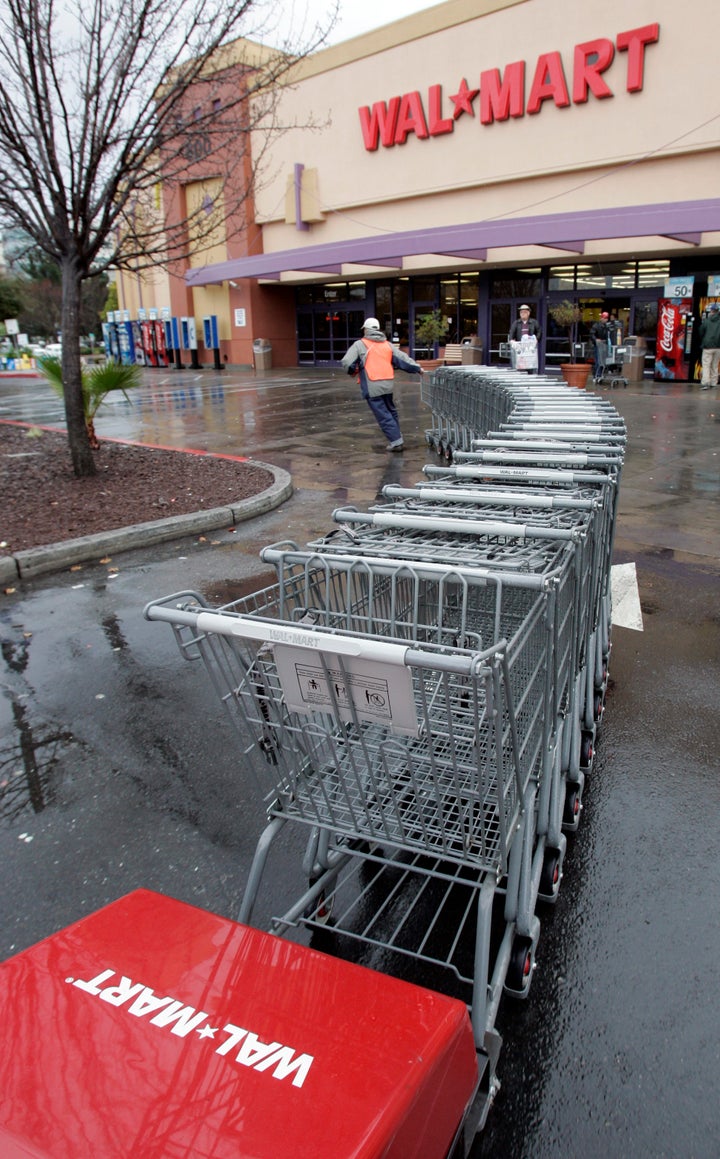 The new Walmart: smaller and with significantly less parking.
Walmart is set to begin construction on a scaled-down version of the iconic retail store next week, according to building permits obtained by Bloomberg News.
The experimental "Express" store, which is the first of its kind in the U.S., will be less than one-tenth the size of the average Wal-Mart and located in Gentry, Arkansas, a small town just twenty miles away from Walmart headquarters, Bloomberg notes.
Express stores are only the most recent development for the quickly-changing retail giant. Within the last six months, Walmart, the world's largest corporation, has also promoted itself as a local food advocate, created a free pick-up service, and attempted to backtrack on its anti-union reputation.
The proposed store will be 14,400 square feet and will hold 75 parking spaces, significantly smaller than the average Walmart, which checks in at 185,000 square feet and 800 parking spaces. The company plans to open around 40 similar stores this year, with the first one scheduled to open in May.
The corporate makeover comes at a time when the company's financial health has been called into increasing question. Revenue at established stores has now declined for seven consecutive quarters, and Target, who recently won multiple price comparisons, has emerged as a significant competitor.
What do you think? Would this new, smaller Walmart work for you?
Calling all HuffPost superfans!
Sign up for membership to become a founding member and help shape HuffPost's next chapter