The Waldo Canyon Fire burning near Colorado Springs began burning on Saturday, June 23 and by Sunday -- fueled by record heat, high winds and dryness -- it grew rapidly and forced the evacuation of 11,000 residents. After several days of Red Flag Warnings, conditions were ripe for further growth, and by Tuesday, June 26, Waldo Canyon Fire exploded.
Areas with warmer than average temperatures are shown in red, normal temperatures are shown in white and cooler areas than average are shown in blue.
Land surface temperatures (LST) are distinct from the air temperatures that meteorological stations typically measure. LSTs indicate how hot the surface of the Earth would feel to the touch. From a satellite vantage point, the "surface" includes a number of materials that capture and retain heat, such as desert sand, the dark roof of a building, or the pavement of a road. As a result, daytime land surface temperatures are usually higher than air temperatures.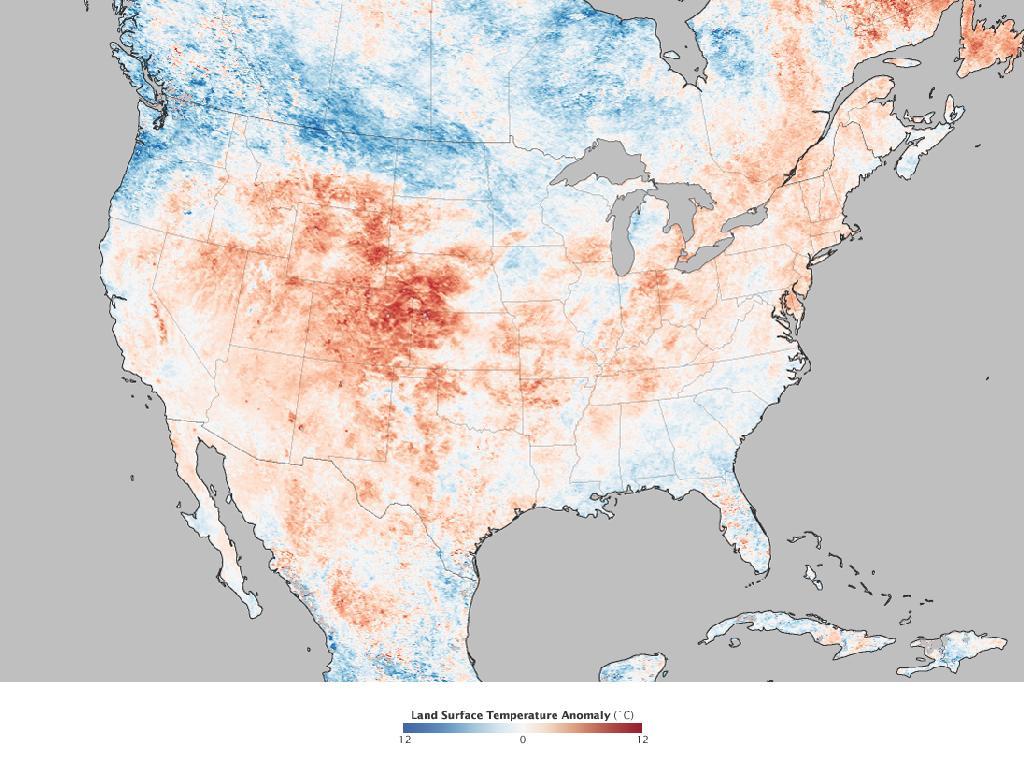 Additional photos of the Waldo Canyon Fire:
Before You Go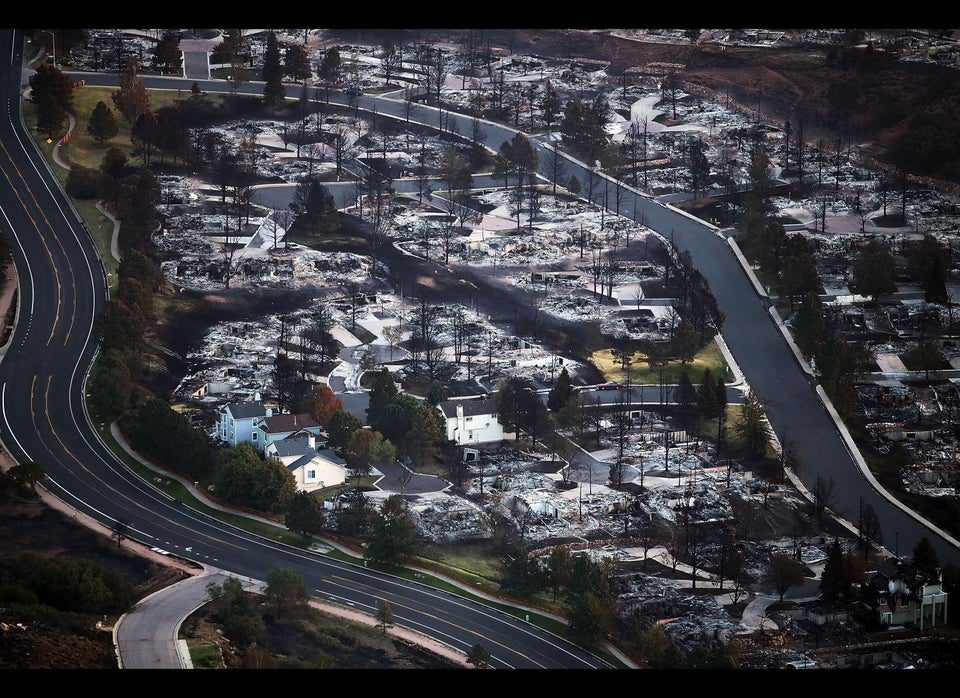 Waldo Canyon Fire 2012
Popular in the Community