 NEW YORK -- Consumers in Manhattan shelled out $15.99 for Claritin at a Walgreens on 5th Ave., paying $4.50 more than those who bought the allergy medicine at another Midtown location on 3rd Ave. In the Dallas-Fort Worth area, a Walgreens store on Cockrell Hill Rd. charged $10.49 for CoverGirl lipstick, while another nearby Walgreens sold the same product for just $8.29. And in Anaheim, Calif., Walgreens shoppers found that Neutrogena Face Scrub cost $9.49 on La Palma Ave., though it ran for only $7.99 on Brookhurst St., three miles away.
That's according to a new consumer watchdog report, which shows customers at the nation's largest drugstore chain may be overpaying by up to 55 percent on common items because prices differ significantly between different Walgreens stores, even in the same local area.
"It's sort of a cautionary tale for shopping at any chain -- whether its for groceries or drugs or clothing," said Sally Greenberg, executive director of the National Consumers League, the private nonprofit consumer advocacy group that helped conduct the study. It's a "wakeup call" that consumers can't afford to ignore, she added.
The NCL worked with labor coalition Change to Win to investigate 485 Walgreens, CVS and Rite Aid stores in four different markets across the U.S.: New York City, Los Angeles, Orange County and Dallas-Fort Worth. Researchers checked prices on a basket of 25 items that included over-the-counter medicines, groceries, beauty products and nutritional supplements.
The report comes at a difficult time for Walgreens. Last week, Missouri Attorney General Chris Koster filed a lawsuit accusing the company of overcharging customers and using deceptive advertising in its displays. The complaint seeks an injunction to force the chain to stop the practices in question and calls for additional fines.
"My concern is this is not sloppiness -- this is a business practice that is consciously intending to steal from sick people that go into Walgreens, from old people that go into Walgreens," Koster said at a news conference announcing the suit.
Jim Graham, a spokesman for Walgreens, said in a statement to The Huffington Post that the chain's prices reflect the business-related costs of running a store in a particular neighborhood, while considering retail competitors in the vicinity.
"Costs can vary from one location to another, even when they are a few blocks apart in dense urban areas, based on the store's cost of real estate, its hours of operation including whether it is open 24 hours, labor costs and the number of customers it serves each day, among other factors," said Graham. "We strive to be price competitive with nearby competition, and we believe our pricing reflects that."
Of the three drugstore chains surveyed, Walgreens showed the biggest prices differences among stores, and it was twice as likely as CVS and Rite Aid to have products with a price gap of at least $1.
According to the study, Walgreens' flagship stores were the worst offenders, with the basket of items costing nearly $38 more at one of New York City's flagships than at other Walgreens in the city. The company has acknowledged that its flagships are more expensive than regular locations.
Greenberg said the researchers did not find any additional patterns -- such as income within a given store's neighborhood -- to explain why the prices changed so drastically. "There wasn't any real rhyme or reason to the prices," she said.
The NCL suggests consumers should try to keep track of prices at drugstores they visit often, and ask managers about price matching with other stores in a particular chain.
"It's all on the consumer," said Greenberg. "Unfortunately, it's always our job to do the heavy lifting."
Before You Go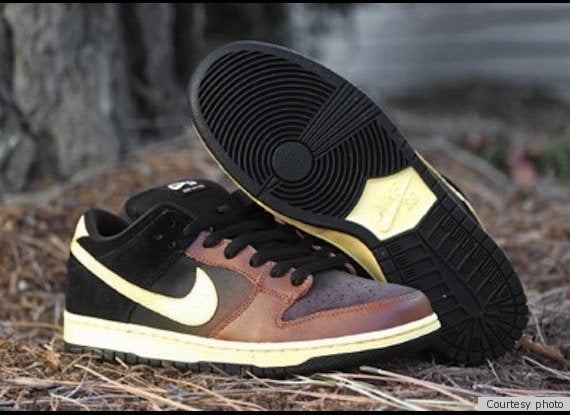 Controversial Products