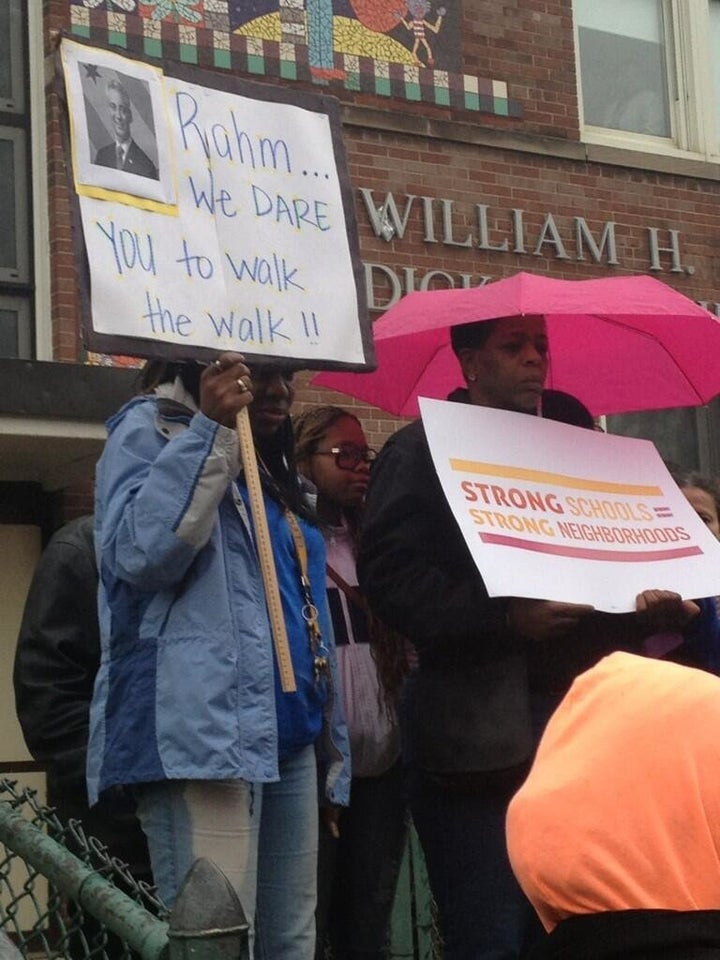 Around 8:30 a.m., the Raise Your Hand Coalition-led walk began in East Garfield Park at King Elementary on 740 S. Campbell and headed to the proposed receiving school, Jensen, at 3030 W. Harrison. The walk is roughly less than a mile and passes by Altgeld Park.
Fox reports the walks organizers want to also show the positive aspects of the schools slated for closure. A second walk at 3:45 p.m. in Fifth City will begin at Leif Ericson Elementary on 3600 W. 5th Ave. and end at Sumner School, 4350 W. 5th Ave. — a little more than a mile away.
"We have the highest enrollment of the 54 schools on the closing list," said Ericson math teacher Michale Colwell according to NBC Chicago. "We have a significantly higher enrollment than our future school, Sumner. A significantly higher utilization rate than Sumner. Get Leif Ericson off the list."
Meanwhile, CPS insists it has a plan, according to the Sun-Times. Jadine Chou, chief of security and safety for CPS, said she and city police are working to design safe routes for students so that, among other provisions, the walking distance between a student's old school and new school won't be more than four-fifths of a mile.
The district is budgeting an additional $7.7 million to pay "community watchers" to oversee the new safe-passage routes in the upcoming school year, the Sun-Times reports.
Before You Go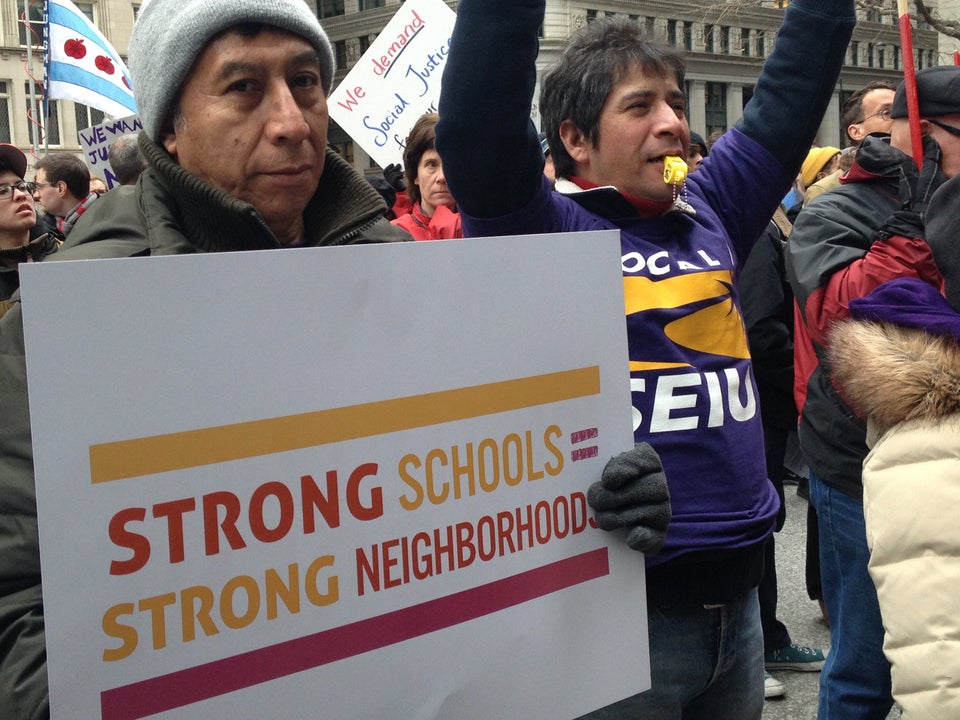 Protest Of Chicago Public School Closings
Popular in the Community