Republican Party leaders have mostly avoided repeating or endorsing the taunt that convention delegates have been making about Hillary Clinton: "Lock her up."
But one top Republican kinda, sorta went there tonight.
It was Scott Walker, the governor of Wisconsin who was once considered a top contender to be the Republican presidential nominee. In a lively speech, delivered without a podium, Walker led the crowd with a different refrain ― listing off all of the terrible things that Democrats have allegedly done or would do, and then insisting "America deserves better."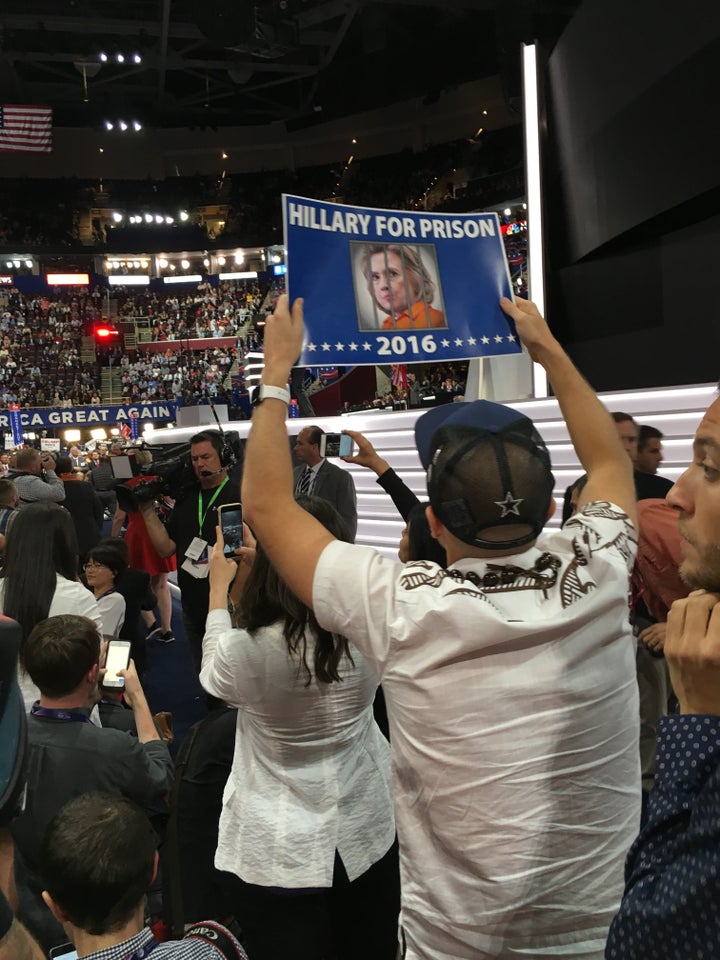 But then Walker uttered this line: "The simple truth is: Liberal Washington insiders created these problems. And Hillary Clinton is the ultimate liberal Washington insider. If she were any more on the 'inside,' she'd be in prison."
The crowd, naturally, roared.
For now, Walker looks like the exception. Rep. Jeff Miller (R-Fla.), who was walking in the halls of the arena, told The Huffington Post he hadn't heard any of the "Lock her up" chants. He also wouldn't say if he agreed that Clinton should go to jail. "I don't have an opinion on that," he said, walking away.
Jen Bendery contributed reporting to this story.
Popular in the Community