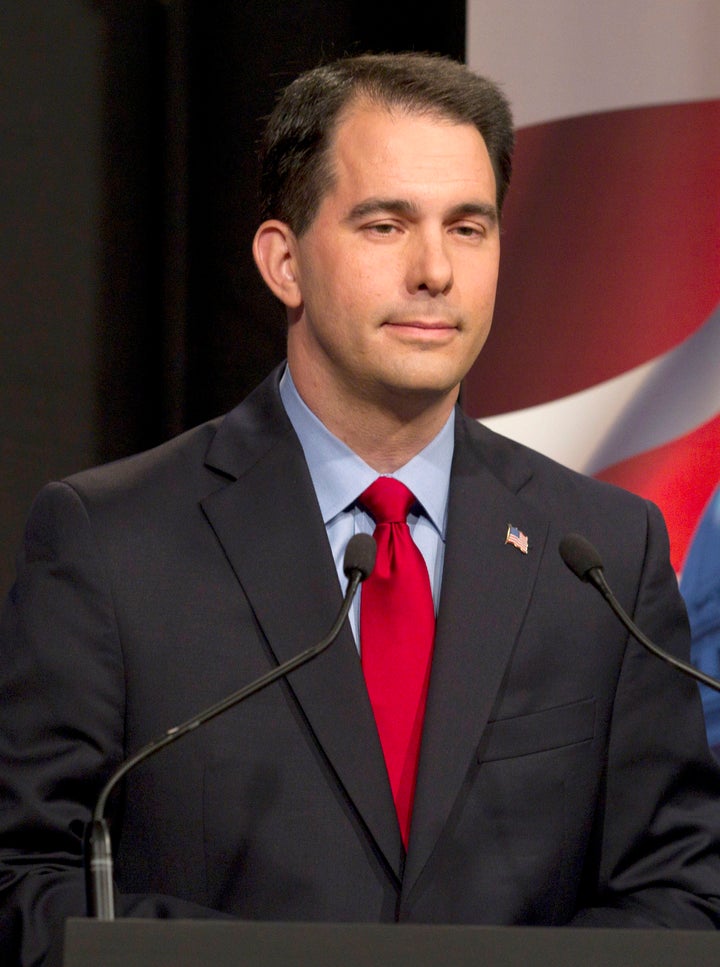 WASHINGTON -- Millions of dollars of federal funding for specific high-speed rail services that Gov. Scott Walker (R-Wis.) is now requesting were included in the initial batch of grants he rejected for the state of Wisconsin, a federal official tells The Huffington Post.
On Tuesday, Walker appeared to abruptly reverse tone and course by asking the Department of Transportation for $150 million in grants to help pay for high-speed rail improvements. While campaigning for the post he now holds, Walker made a big show of calling for the rejection of more than $800 million in federal funds that had been awarded for Wisconsin, calling it wasteful, if not unneeded, spending.
Inconsistency, the governor's office insisted, this surely was not. The $150 million in funds Walker was now requesting were for improvements to the Hiawatha line -- between Milwaukee and Chicago – which, the governor stressed, was more popular and profitable. The previous batch of money was for a line between Madison and Milwaukee, which, because it was new, would have had cost overruns and required additional state obligations.
A Department of Transportation source, however, says that while the majority of the $800-million-plus in funds set aside for Wisconsin was for the Madison-Milwaukee rail, a small but not insignificant chunk was for improvements to the Hiawatha line.
"They received $12 million to upgrade and lay new track on the Hiawatha line between Milwaukee and Chicago," the DOT official said.
A call to the Wisconsin Department of Transportation was not immediately returned.
Walker, it should be noted, was not responsible for Wisconsin's initial application for high-speed rail funds. That would be his predecessor: Democrat Jim Doyle. But he also did not have to reject the full $800-million-plus package upon coming to office. The $12 million set aside for the Hiawatha line could, theoretically, have been kept and used for the purposes that Walker now wants.
That it wasn't kept earned Walker early plaudits among fellow, self-proclaimed fiscal conservatives. But it also put Wisconsin in its current predicament, in which it is one of potentially dozens of states petitioning the Department of Transportation for a chunk of the $2.4 billion that the state of Florida gave up when its governor, Rick Scott, rejected high-speed rail.
According to the DOT official, all applications for that money, including Wisconsin's, are due this coming Monday.

REAL LIFE. REAL NEWS. REAL VOICES.
Help us tell more of the stories that matter from voices that too often remain unheard.