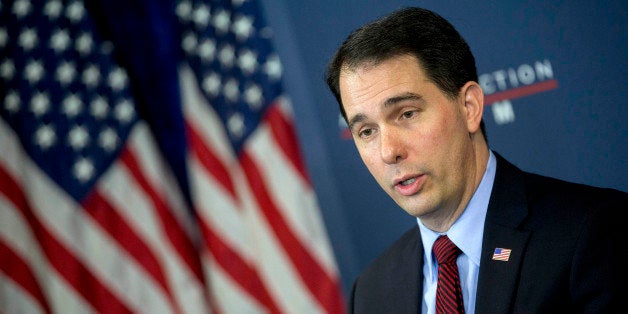 The two-year, $68 billion budget proposal Wisconsin Gov. Scott Walker unveiled Tuesday includes a request for $250,000 to study the health impacts of wind turbines.
Page 449 of the budget proposal includes a recommendation from the governor "directing the commission to conduct a study on wind energy system-related health issues." The request states that a report should be submitted to the governor and legislature within a year after the budget goes into effect.
"The request for a Wind Energy Health Issues Study was included with the intent to provide the Public Service Commission with comprehensive information to consider as they receive requests for future wind energy projects," said Laurel Patrick, Walker's press secretary, in a statement to The Huffington Post.
Wind power in the state has been the subject of some public debate, drawing campaigns paid for by conservative groups with ties to fossil fuel interests on one side and by renewable energy advocates on the other.
Last October, health officials in Brown County declared that eight turbines located at the Shirley Wind Farm posed a health hazard to residents. The chairwoman of the local board of health cited "ear pain, ear pressure, headaches, nausea" and "sleep deprivation" as symptoms among nearby residents. Local reports suggest Brown is the first county in the country to reach such a conclusion.
Previous studies have found no link between wind farms and increased health problems. The Wisconsin Wind Siting Council, an advisory group to the state's public service commission, issued a report to the state legislature last fall that concluded that "some individuals residing in close proximity to wind turbines perceive audible noise and find it annoying," but "it appears that this group is in the minority and that most individuals do not experience annoyance, stress, or perceived adverse health effects due to the operation of wind turbines."
Canada's health department also undertook a large-scale study of the subject in 2012, and concluded last year that wind turbine noise could not be linked to sleep disorders, illnesses, dizziness, ringing in the ears, migraines or headaches, perceived stress, or quality of life concerns. The only thing Canadian health officials did find to be related to wind turbine noise: annoyance with features of turbines, such as noise, shadows cast by the blades, blinking lights, vibrations and visual impacts. They found that louder turbines had a greater impact in that regard. A panel of health experts in Massachusetts also released a study on wind turbine health impacts in 2012 that reached similar conclusions.
Some renewable energy advocates in the state said they welcome the additional research funded by the Walker budget, as long as it's based on sound science.
"All peer-reviewed studies to date indicate using the wind is a safe way to generate electricity, far safer for human health than other forms of electricity production, such as coal," Tyler Huebner, executive director of RENEW Wisconsin, told HuffPost. "If approved and funded, this study should be specifically designed so that the results would be acceptable to the appropriate peer-reviewed science or medical journal. That way, this study would meaningfully expand the body of knowledge on wind and health."
Others were more skeptical of the governor's motives. Chris Kunkle, the regional policy manager for the pro-wind group Wind on the Wires, said the study proposed in the budget is "just another example of Gov. Walker's targeting of an industry that is incredibly successful in largely every other state in the Midwest."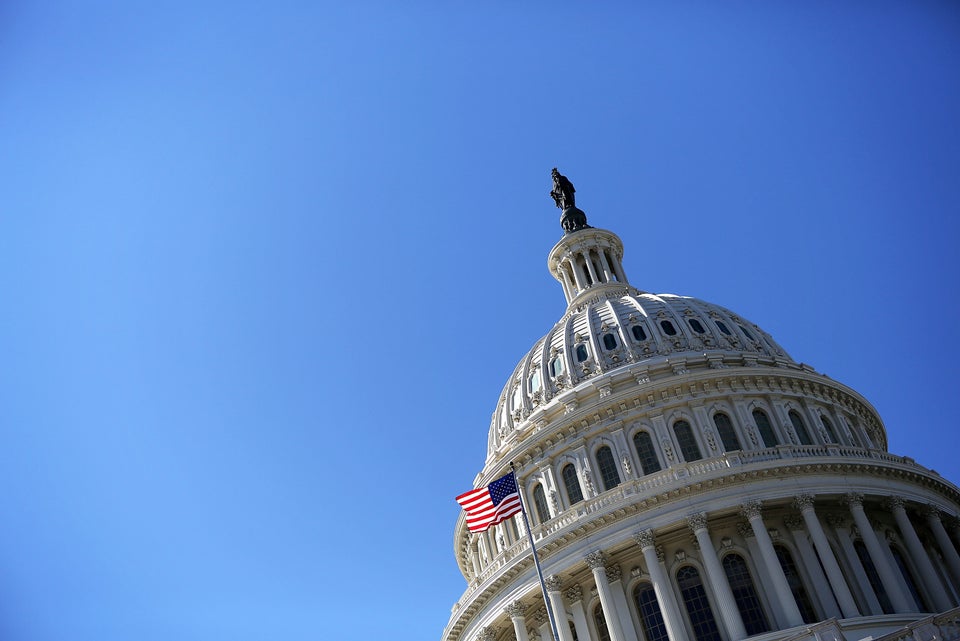 Least Environmental Senators
Popular in the Community