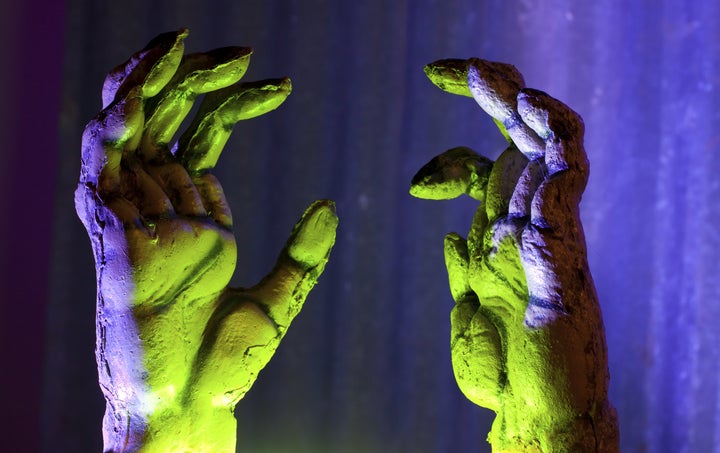 A New Mexico man binge-watching "The Walking Dead" faces murder charge after allegedly beating an acquaintance to death, claiming his friend began "to change into a zombie."
Grants Police initially responded to a call Oct. 22 that a man holding a weapon was chasing a woman through an apartment about 80 miles from Albuquerque.
Officer Lt. Jason Frank arrived to find two maintenance men restraining 23-year-old Damon Perry. Upon approaching the suspect, the officer saw the body of Christopher Paquin with obvious trauma.
The victim, also 23, was pronounced dead soon after.
Police said Perry noted the blockbuster zombie TV show as the impetus for this actions. He allegedly said he and Paquin had been drinking "large amounts of alcohol." He claims Paquin tried to bite him.
Perry allegedly beat Paquin with his hands and feet, in addition to using an electric guitar and a microwave oven. Perry then allegedly rushed out of the apartment and threatened others.
Perry is being held in custody at the Cibola County Detention Center.
Reuters contributed to this report.
Popular in the Community