"Talking Dead" host Chris Hardwick will return to AMC following an internal investigation into sexual abuse allegations, the network announced.
"We take these matters very seriously, and given the information available to us after a very careful review, including interviews with numerous individuals, we believe returning Chris to work is the appropriate step," the network said in a statement on Wednesday.
Other than its announcement, AMC has been mostly quiet on the subject of Hardwick. He wasn't mentioned at the network's press summit in June, or during last week's "Fear the Walking Dead" and "The Walking Dead" panels and press conferences at San Diego Comic-Con.
In fact, Hardwick was almost completely ignored by AMC and "The Walking Dead" at Comic-Con, save for one telling comment from executive producer David Alpert.
In an interview at Comic-Con, HuffPost asked Alpert about Hardwick's absence, and he offered the "Talking Dead" host some support, saying, "I love Chris. He's a dear friend. I'm sad this is happening, but we have to figure out what's going on, and I wish him all the best. I want him back. I miss Chris. I love Chris, so I hope everything sorts itself out."
Alpert's comments echo many other statements by celebrity friends and some of Hardwick's ex-girlfriends, who have vouched for the Nerdist Industries founder in the wake of the allegations.
The decision to bring Hardwick back was likely made before Comic-Con. Prior to the pop-culture festival, HuffPost reached out for an interview with "Community" star and "Walking Dead" super fan Yvette Nicole Brown, the interim "Talking Dead" host scheduled to take over for Hardwick in his absence. Brown on July 4 tweeted that she was just "filling in for a friend" and hoped that "God's Will is done."
At the time, Brown's rep told us she was only set to host two episodes. Now, she will only host the "Walking Dead" preview special on Aug. 5.
Lydia Hearst, Hardwick's wife, also hinted he'd return to TV in an interview at Comic-Con. "He will be getting back to what he loves very soon," she said.
The allegations against Hardwick stem from a June post on Medium by actress Chloe Dykstra, who described disturbing emotional and sexual abuse she suffered in a past relationship. Though she didn't name the abuser, many readers took it as a reference to her three-year relationship with Hardwick.
Hardwick denied the allegations in a statement.
However, the response from AMC was swift, removing Hardwick from his various "Talking" shows. He also supposedly agreed to step aside from Comic-Con panel hosting duties until the investigation was complete.
Following the reports of Hardwick's return, many tweeted support for Dykstra.
Before You Go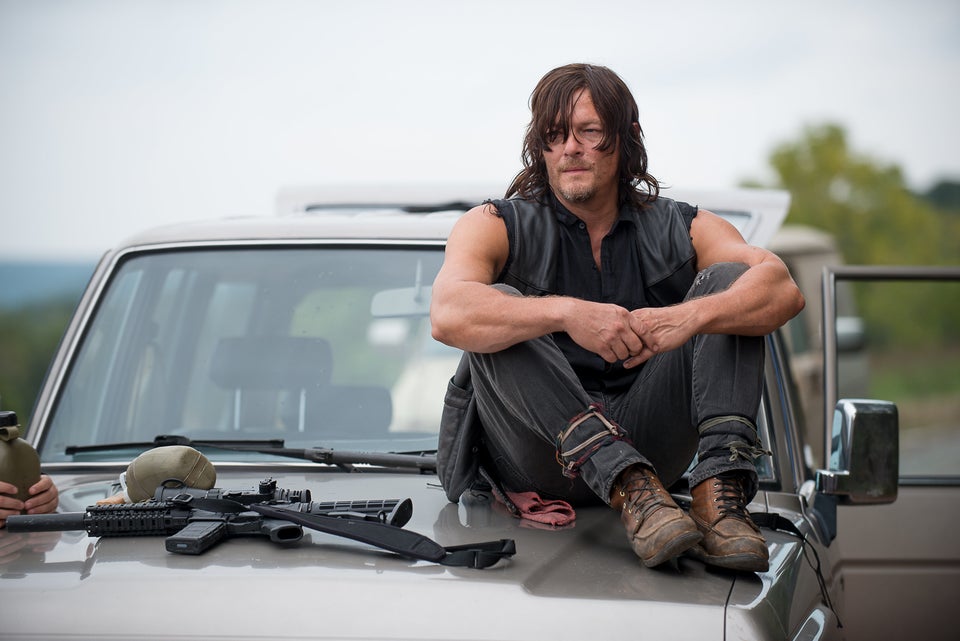 The Walking Dead
Popular in the Community