It seems like just yesterday "Walking Dead" finally gave us the Michonne/Rick relationship viewers have been waiting for. Now the show is taking it all away.
Responding to a question from HuffPost about what it was like to say goodbye to Lincoln, Gurira said:
This is the only show I've worked on as a regular. I will say that I truly believe [Andrew Lincoln] is the best leading man on television, and I truly believe that he has made us all better. His leadership, his character, his discipline, his heart, his generosity, his kindness have really paved a path for all of us to understand how to carry on without him, even though it's extremely painful to. As we said, the death of the relationships that happen when Rick exits are very real, but at the same time he's so equipped us to carry on, which is what Rick really does. I couldn't be thankful enough for the time I've gotten to work with him and learn from him and understand him.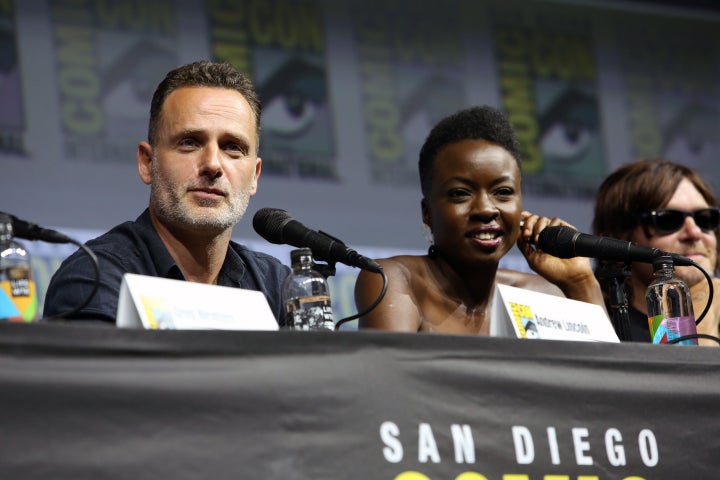 Gurira reflected on the "true joy" of witnessing her character's growth alongside Lincoln's Rick Grimes, also making sure to note that she's had to "save his ass a bunch."
(She also knocked some sense into him.)
"Because she's seen the goodness and the strength and power in this man and how he takes on what he has to take on from a place of understanding what he must do versus any sort of ego or pride, and Michonne respects that so much," she said.
As a parting note, the actress added, "It's all heartbreaking, as 'Walking Dead' always is, but this is a special type of heartbreak." To Lincoln she said, "It's been an honor, sir."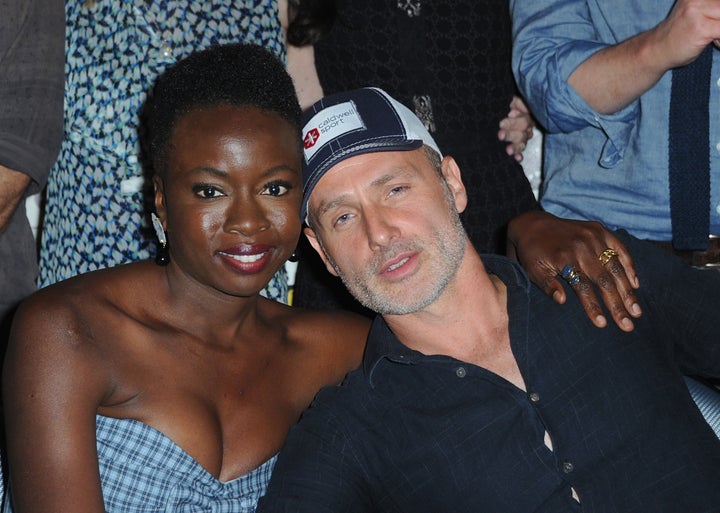 It was a touching moment capping off an emotional day. Lincoln admitted to getting choked up while announcing his goodbye and received a standing ovation in Comic-Con's Hall H.
With the imminent departure of Lincoln, that means the show, fans and Gurira, have had to say goodbye to a Grimes family member in each of the last two seasons.
In the rest of the press conference, the cast revealed how the news of Lincoln's departure was never really meant to get out. However, after it did, it made sense to address the issue with the fans at Comic-Con. Lincoln also reiterated a message he said earlier at the Comic-Con panel, saying his time with Rick Grimes is far from over.
Before You Go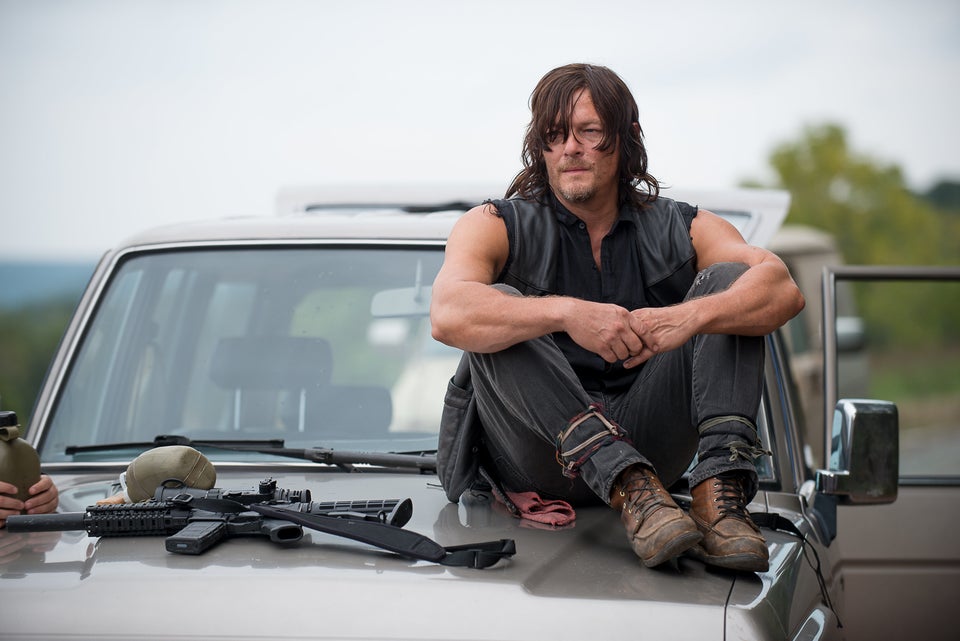 The Walking Dead
Popular in the Community