"Walking Dead" Season 8 spoilers below.
Look, Carl Grimes had his problems. He was a little on the emo side, his long hair was a bit much and he may have aimed a gun with the wrong eye. That's just dangerous, man.
Regardless of these quibbles, the inevitable loss of Chandler Riggs' character on "The Walking Dead" ― after it was revealed in the Season 8 midseason finale that he suffered a zombie bite ― was tragic for the fans and the cast.
"I got a little depressed for a while. Straight up," the actress said. "You're in the story. You're in it, and you're also in a family. It was hard."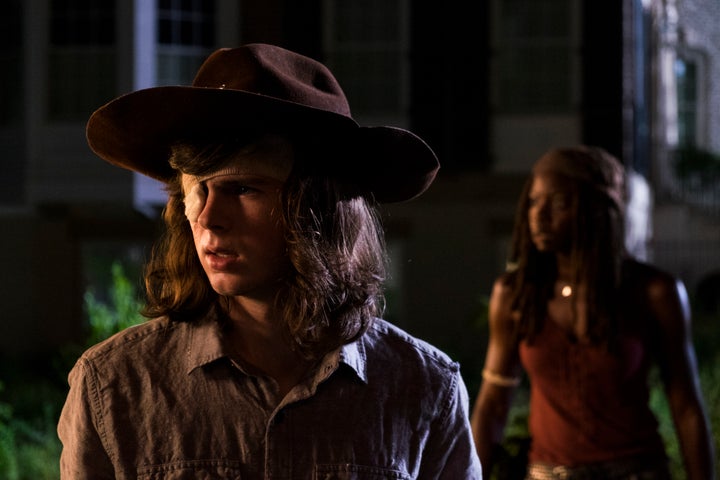 Michonne was basically Carl's ass-kicking, sword-wielding, surrogate mother on the show. The two were close. You have to be to share candy bars and scavenge for cat art in the apocalypse.
Gurira says she was "absolutely devastated" to lose that relationship.
"Carl and Chandler are a blessing to Michonne and to Danai, you know what I mean? I adore Chandler, and [for] Michonne, Carl is her healer. Everything she and Rick do is to protect Carl, so this is kind of the worst nightmare realized for him to reveal [the bite] at the end of the last episode," Gurira said.
"These are very resourceful people who do everything they can," she added. "Rick and Michonne don't really stop easily. What do you do when that's what you're facing? So, yeah, I was devastated. Michonne was devastated."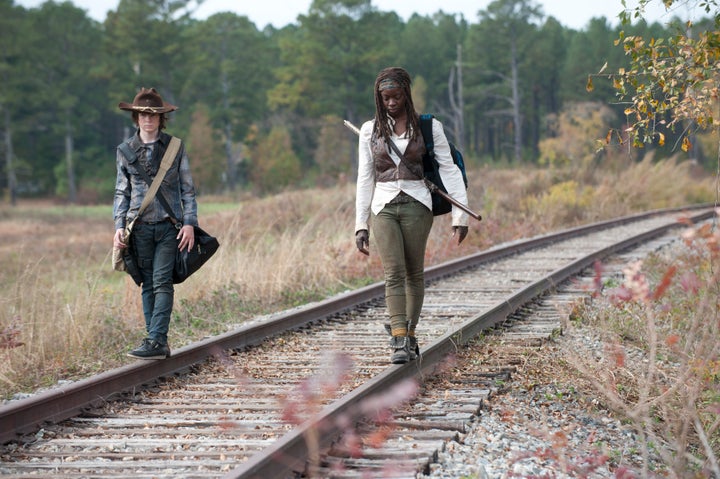 The good news for Gurira is Carl isn't gone yet. There's still a chance to say goodbye in the next episode, which has yet to air.
But, hey, it was a good run. Carl got to rock a cowboy hat, wear an eyepatch, and eat pudding. If you ignore the super depressing parts, that sounds like a pretty solid apocalypse.
If anything, fans can expect more unpredictable storylines from here on out. Carl is still a pivotal character in the comics, so the show's deviation from the source material could send "The Walking Dead" in all different kinds of directions as other characters slip into the plots Carl can't.
It'll be rough for Michonne, but hopefully her cat art can get her through.
"The Walking Dead" returns Feb. 25 at 9 pm on AMC.
Before You Go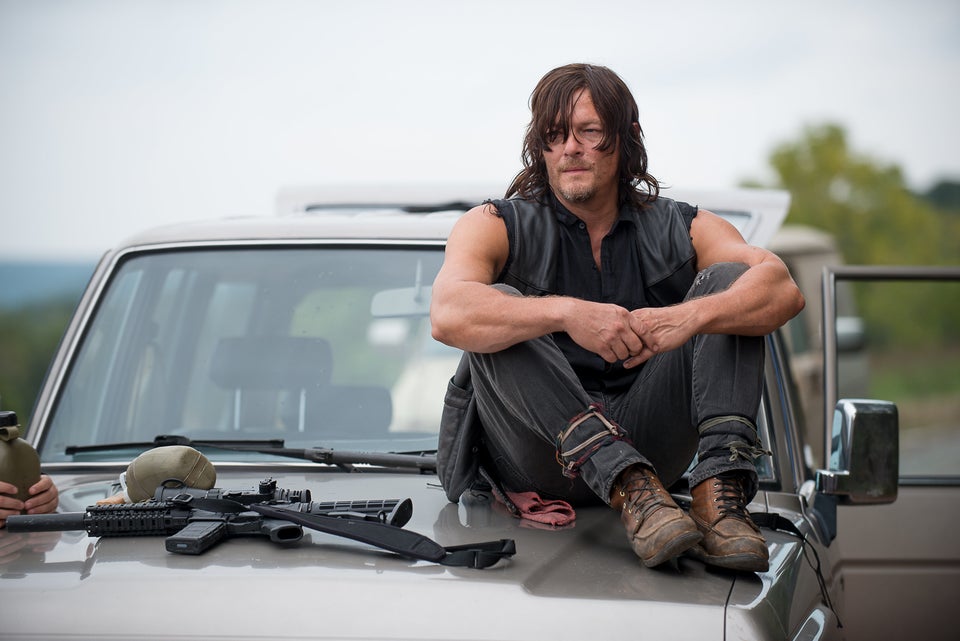 The Walking Dead
Popular in the Community