International clothing retailer Primark has reportedly removed a "Walking Dead" T-shirt from its store after complaints it was "racist" and "offensive."
The shirt features a baseball bat covered in barbed wire and the phrase "Eeny meeny miny moe," which on-screen baddie Negan said as he picked out a victim on the Season 6 finale. On the show, the line is followed by "catch a tiger by his toe."
Though the rhyme has an unclear history, some earlier versions did include a racial slur, as "tiger" was replaced by the N-word, which is what caused the complaint.
According to BBC, a customer named Ian Lucraft complained to Primark about the product. Lucraft later told The Sheffield Star that he and his wife were "shocked" when they saw the shirt.
He called it "fantastically offensive" and said people purchasing the shirt must've not been aware of the subliminal messages. Lucraft added, "This image relates directly to the practice of assaulting black people in America," and, "It is directly threatening of a racist assault, and if I were black and were faced by a wearer I would know just where I stood."
Primark issued a statement:
The T-shirt in question is licensed merchandise for the US television series, "The Walking Dead," and the quote and image are taken directly from the show. Any offence caused by its design was wholly unintentional and Primark sincerely apologises for this.
The retailer said the product was removed from sale.
Of course, with that decision comes backlash, and there are those who want the shirt returned to stores.
Fans of the show know the line isn't meant to be racist. In fact, in "The Walking Dead" comics, Negan, who says the line, even "hesitates" to kill Asian American character Glenn because he doesn't want to be considered racist. That's actually why he says the "Eeny, Meeny" rhyme in the first place. He wants his victim to be random.
As Uproxx suggested, if you're not familiar with the show, it's understandable why a rhyme with a racist history would be offensive. One Twitter user points out that the front of the shirt didn't even appear to say "The Walking Dead" ― it just had graphic imagery and the phrase.
The Huffington Post has reached out to AMC and will update this post with any comments.
Before You Go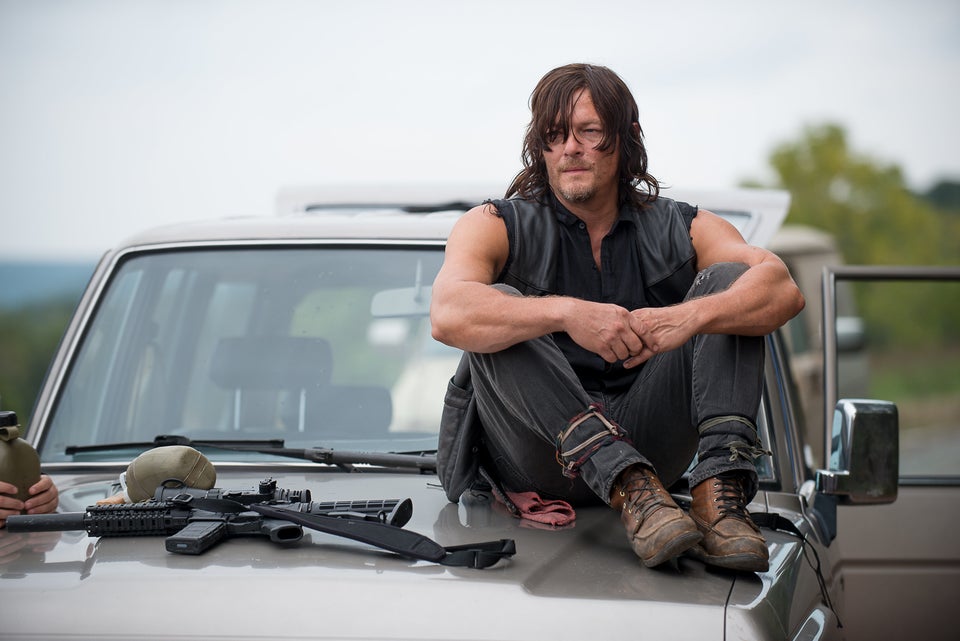 The Walking Dead
Popular in the Community