Advisory: no spoilers on victims.
As Walking Dead fans start to exhale after Sunday's brutal season 7 opener, here's an incidental random thought: It may also have been the moment at which the show peaked.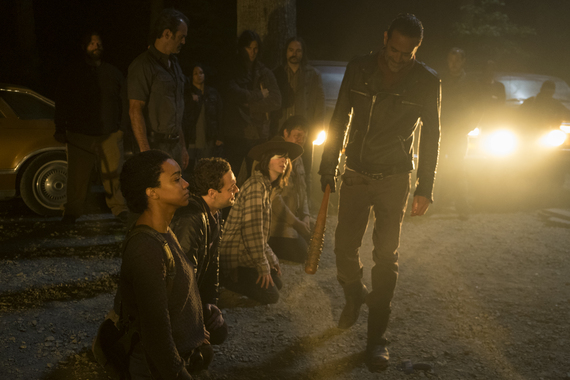 Not creatively, because no one knows where the story will go, but as a cultural phenomenon - because Sunday was the payoff of something the show did so well that it may never be able to do anything that effectively again.
Specifically, it may never again create extended suspense as powerful as giving fans six months to guess whose head the evil Negan (Jeffrey Dean Morgan) pounded into gazpacho with his trusty baseball bat Lucille.
For anyone who somehow missed it, AMC's The Walking Dead ended season 6 last spring with Negan capturing most of the warriors we have come to know over six seasons.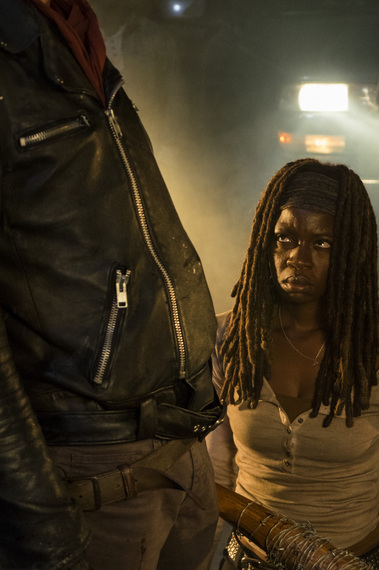 Rick (Andrew Lincoln), Daryl (Norman Reedus), Glen (Steven Yuen), Michonne (Danai Gurira), Maggie (Lauren Cohan), Carl (Chandler Riggs), Abraham (Michael Cudlitz) and others were forced to kneel in a semicircle, surrounded by Negan's band of psychokillers.
In the last scene of season 6, Negan killed one of the kneelers.
We did not see whom, giving us instead a classic TV cliffhanger. Fans got six months to debate and argue their choice(s), encouraged by creators who love teasing the fan base and savor misdirection as much as zombies enjoy chowing down on a fresh human.
True, the Walking Dead comic books sometimes point to where the TV show is going. And sometimes they don't.
The Walking Dead has played the cliffhanger card frequently. But this summer's was the tour de force, a clear-cut situation in which at least one major character was going to be mopped up with a sponge.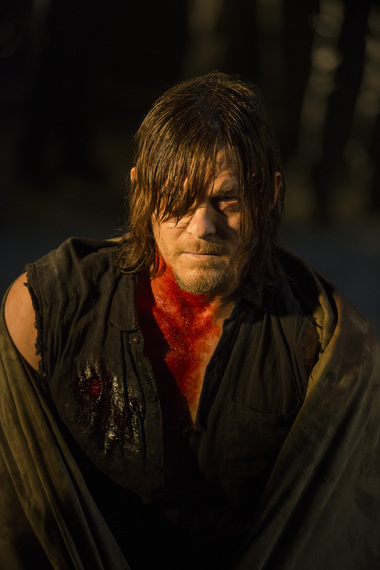 As a way of keeping the show in the conversation over summer vacation, it worked brilliantly. It also very likely brought new eyeballs to the show, or lured old ones back. Season six averaged 13.15 million viewers, down from 14.4 million in season five, and obviously the producers would love to get the number back up.
We should stress here that The Walking Dead is not in trouble. It's as embedded in popular culture as pepperoni pizza, and if it lost half its viewers tomorrow, it would still be a gift from the gods to its fans and to AMC.
Still, there are certain laws of TV viewership that even The Walking Dead can't reverse.
After a certain number of seasons, viewership for even the hottest show declines. Check with the producers of Desperate Housewives or American Idol.
So Sunday night's Walking Dead episode was, among other things, a statement that the show still has creative energy and can still slam the viewer with Negan-like power.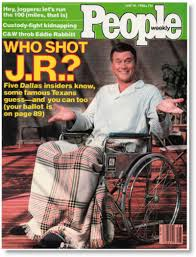 The clearest TV antecedent to this Walking Dead cliffhanger was the November 1980 episode of CBS's Dallas in which we learned who shot Larry Hagman's conniving J.R. Ewing.
CBS had strung viewers along for months before it aired the "Who Shot J.R.?" episode, which remains the gold standard for generating buzz with a cliffhanger. The previous season of Dallas had averaged 19 million viewers. "Who Shot J.R.?" drew 83 million.
Television is more fragmented now, and The Walking Dead appeals more to a niche. Still, it's instructive to remember what happened next with Dallas.
Powered by the cliffhanger, Dallas averaged 27.6 million viewers for the 1980-81 season. The next two years it dropped to 23.2 million and then 20.5 million.
It stayed in the top 10 until 1985-86 and lasted until 1991, so no one needs to throw a bake sale for the Dallas team.
But after "Who Shot J.R.?", it was a gradual downhill drift, both in viewers and buzz - partly, you have to think, because nothing that happened after that episode struck as strong a chord.
Fairly or unfairly, all TV shows compete against their earlier selves. Around the fifth or sixth season, it's inevitable to hear, "I like it, but it's not as good as season 2."
That's what The Walking Dead could be walking into. "It's good, but not as good as the Negan episode."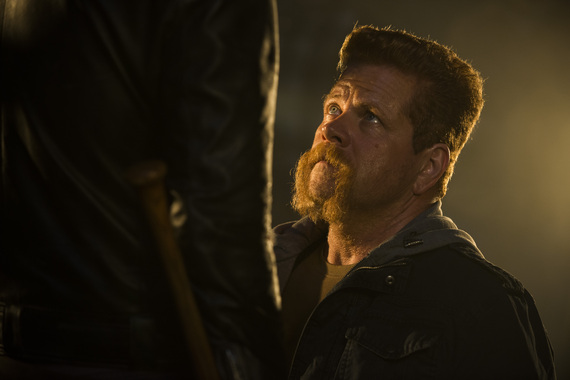 The Walking Dead might also lose some non-core viewers from the sheer brutality of Sunday night's episode, which at times did to humans what it had previously mostly done to zombies.
On the other hand, there also won't be a mass exodus over to Poldark on PBS. The Walking Dead has gotten graphic before. It has proven its durability. Its fans are fanatics in a good way, and it has the entrenched comic book series to draw on and reinforce.
Still, when they write the history, Sunday's episode might well go down as the peak. There are worse ways to go.
REAL LIFE. REAL NEWS. REAL VOICES.
Help us tell more of the stories that matter from voices that too often remain unheard.